Students show the chancellor of public schools how to ride in a traffic garden.
'Traffic Gardens' teach students to bike safely
A second-grade bike education program in DC also informs children about street networks and helps them to understand their community.
As schools nationwide have been closed since mid-March—and it is unclear when they all will reopen—now is a great time to remember why community schools are important civic institutions.
Prior to Covid, District of Columbia schools launched a program to teach young children the safe use of streets through the use of a long-lost tool, the "traffic garden."
Sometimes called "safety towns," traffic gardens are recreations of miniature street networks, complete with intersections, curbs, signage, bridges, and sometimes buildings. They were first built in the first half of the 20th Century, and gained wider use in the 1970s. Their use has declined in recent decades.
As an adjunct to the district's "Vision Zero" program—focusing on eliminating traffic fatalities in the city's robust thoroughfare system—the schools have incorporated biking and street safety into the elementary school curriculum.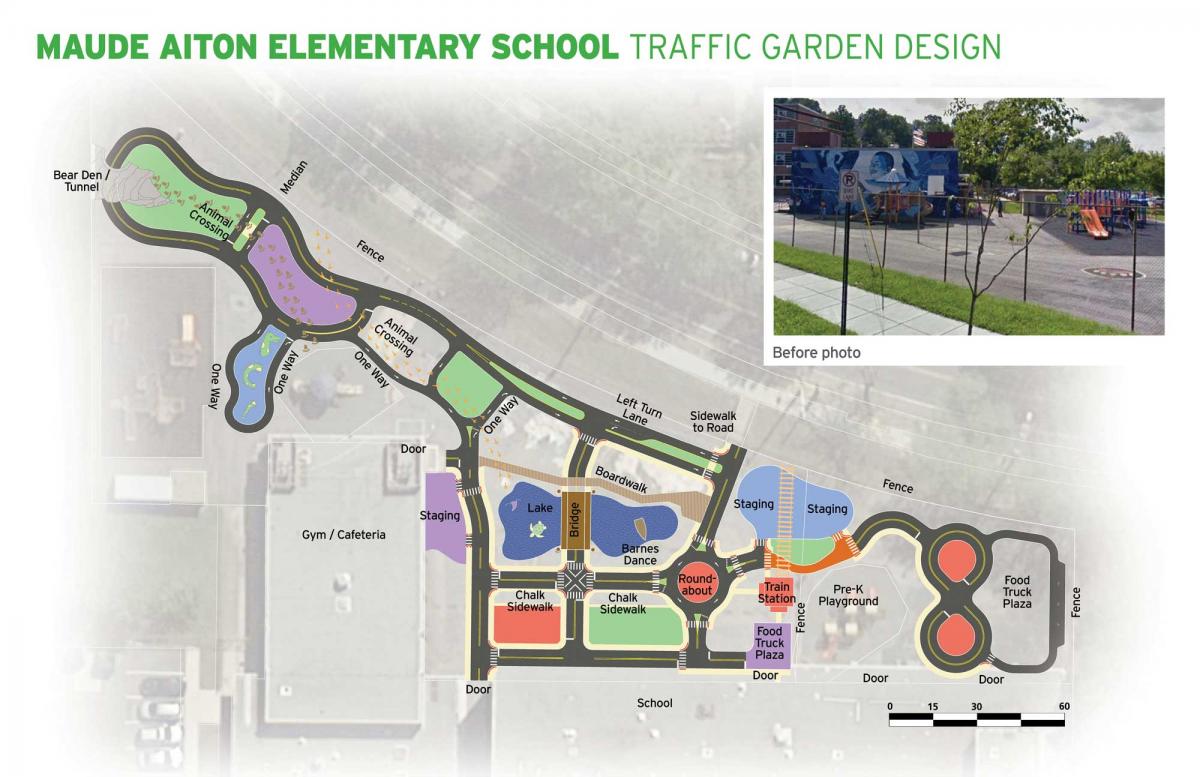 As part of that program, the new urban design firm Torti Gallas + Partners worked with George Mason University, DC Department of Transportation, and the school district to create two traffic gardens on existing asphalt at two northeast DC elementary schools. Each school held a design charrette with second graders—and in one case preschoolers. 
"At these charrettes students learned about transportation to enhance their safety awareness and increase risk competence," says Torti Gallas. "Children, one of the most vulnerable groups in transportation, are often forgotten in the design and implementation of street infrastructure. They are, however, able to understand complex networks and should be part of the design discussion. As an important part of the pedagogy and to create in the students a feeling of ownership, they were included the design process. The outcomes of these events served as a basis for the planning and development of the Traffic Gardens."
Two traffic gardens were built: one at on a half-acre site at Maude Aiton Elementary School, and the other on a third of an acre site at the Neval Thomas Elementary School—both east of the Anacostia River, and area with high minority population.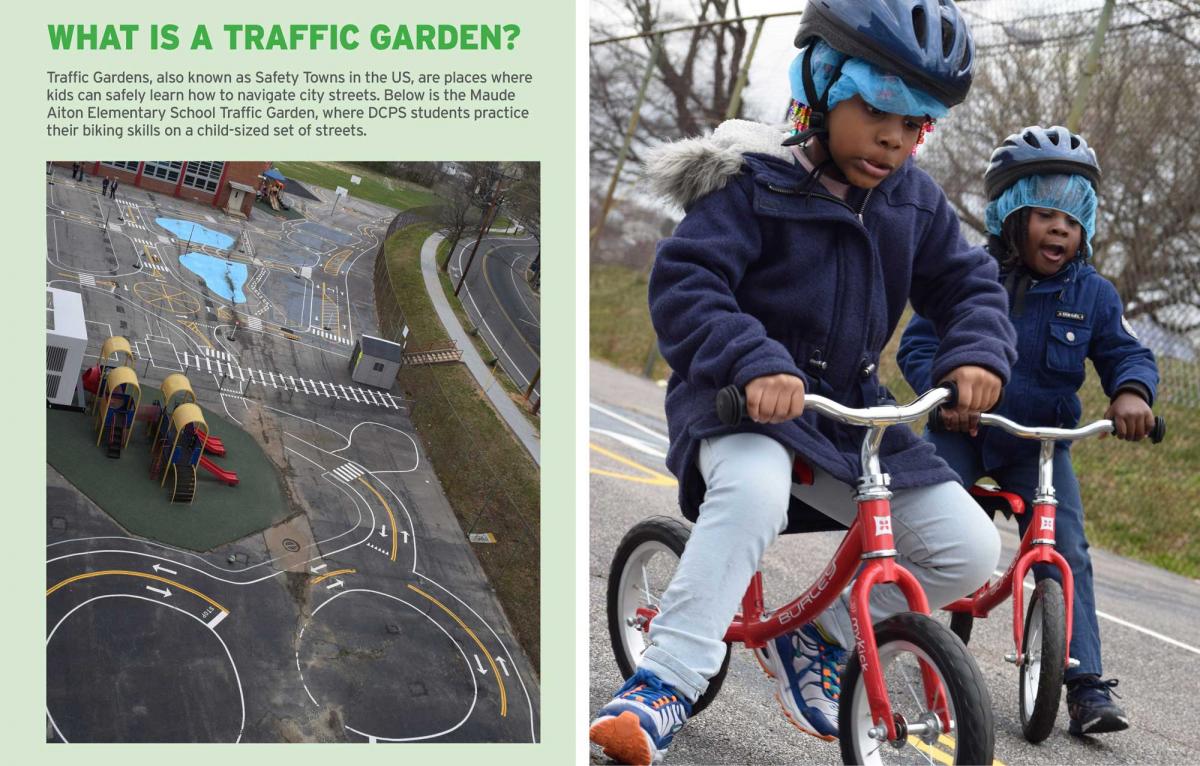 Through research and talking with teachers, Torti Gallas created a list of key elements necessary for a Traffic Garden. Taking the students designs and suggestions, the team further developed the designs to fit on the existing school blacktop—this gives new life to the asphalt without adding impervious surface which would affect stormwater management and rainwater runoff.
The traffic gardens "incorporate key 'teaching moments' to ensure students were ready to bike on DC city streets as part of their DCPS Biking in the Park program, where all students in public schools must learn how to ride a bike in 2nd grade."