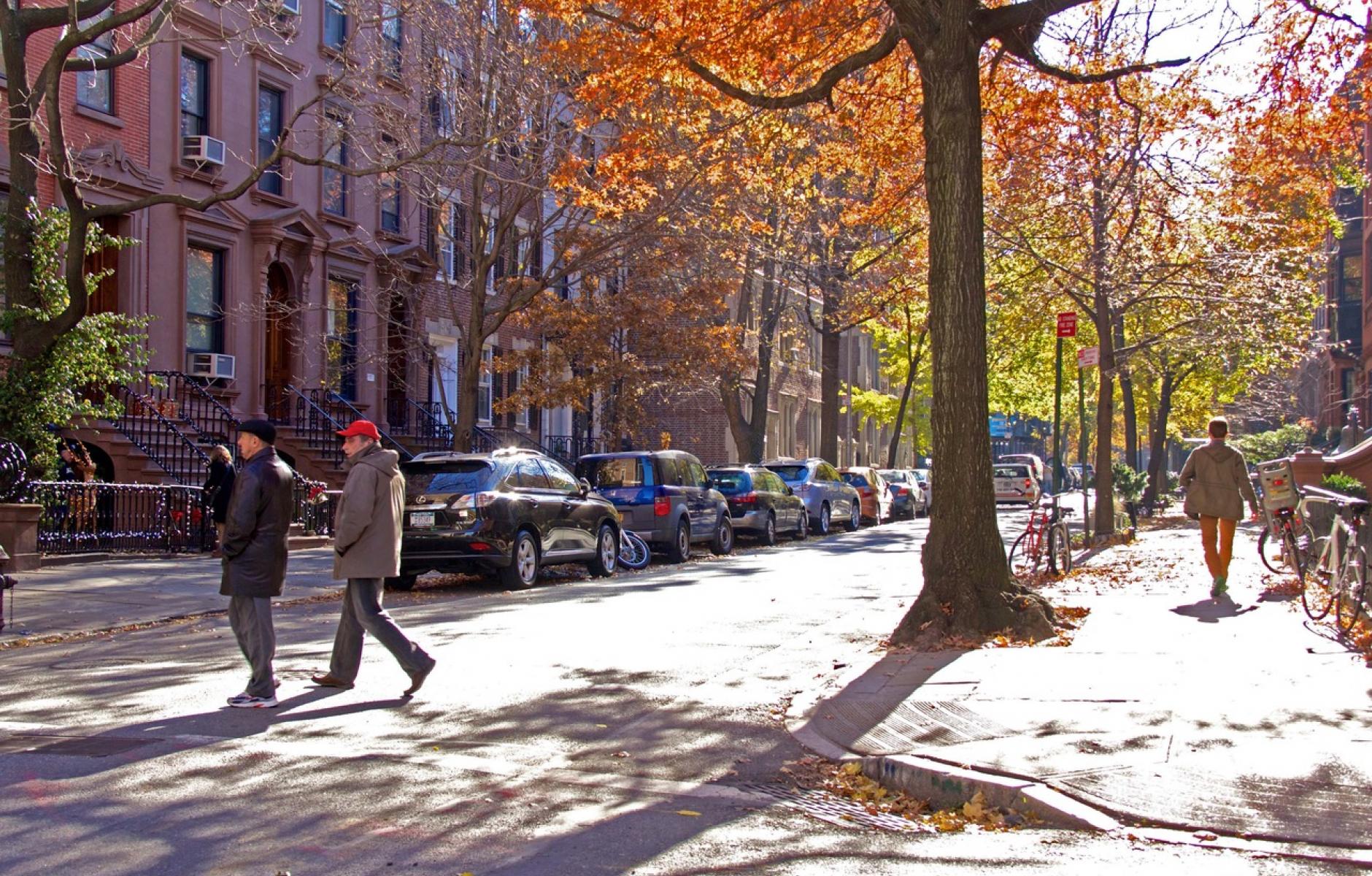 Streets like Willow Street in Brooklyn could be part of a network of quiet, pedestrian and cyclist friendly streets. Photo: Kenneth Garcia
New York City needs a 'quiet streets network'
While New York City is shut down, the city has an opportunity to work on long-term plans to make streets safer, quieter, and more pleasant for pedestrians and cyclists.
During this time of low traffic, New York City can do more to make streets safer, quieter, and more pleasant for pedestrians and cyclists now and in the future, according to architect John Massengale. "During this COVID-19 crisis, we can act on ideas that are great for the long-term health of the city. Specifically, let's make some of our quiet side-streets primarily for cyclists and walkers," he writes in a piece for Streetsblog.
"These low-traffic streets could be part of a network of 'Quiet Streets' that makes it easy to move around New York," he writes. "When we start going back to work, we'll have a precedent for walking and cycling routes separated from the most congested, polluted, and dangerous streets."
These streets wouldn't necessarily be car-free. Many are residential streets where people want occasional vehicular access. "There are a number of ways to design streets that favor pedestrians over cars. The short-term, immediate solutions would be different than the final designs."
Proposals for allowing little or no traffic on some of the avenues like Broadway are good, but the character of the thoroughfare should be considered, he says. "Below Columbus Circle, it's narrow, one of the most logical north-south streets to be car-free. Above Columbus Circle, Broadway is wide, divided in two with a planted median. While we stay at home, one side could have no cars, while the other could have light traffic, giving delivery trucks access to all the grocery and hardware stores.
"In the long run, Broadway north of Columbus Circle could be a pleasant street with light traffic on both sides, while Columbus Avenue or West End Avenue might be the best streets for little or no traffic. These are just quick ideas. A broad study of traffic on the Manhattan grid might have different and better long-term solutions for breaking the car culture."
The city also needs to work on improving its 450 miles of protected bicycle lanes. Many of these are located on one-way streets that are unpleasant and polluted. The intersections are especially places of danger and conflict with vehicles. New York City should take cues from European cities, some of which have been working on this problem for a half century—and others have made significant progress this decade. 
"Instead of always thinking of street design as transportation planning, they also work on place-making, designing streets where people will want to get out of their cars. It's what Italians call the 'Slow City.' "