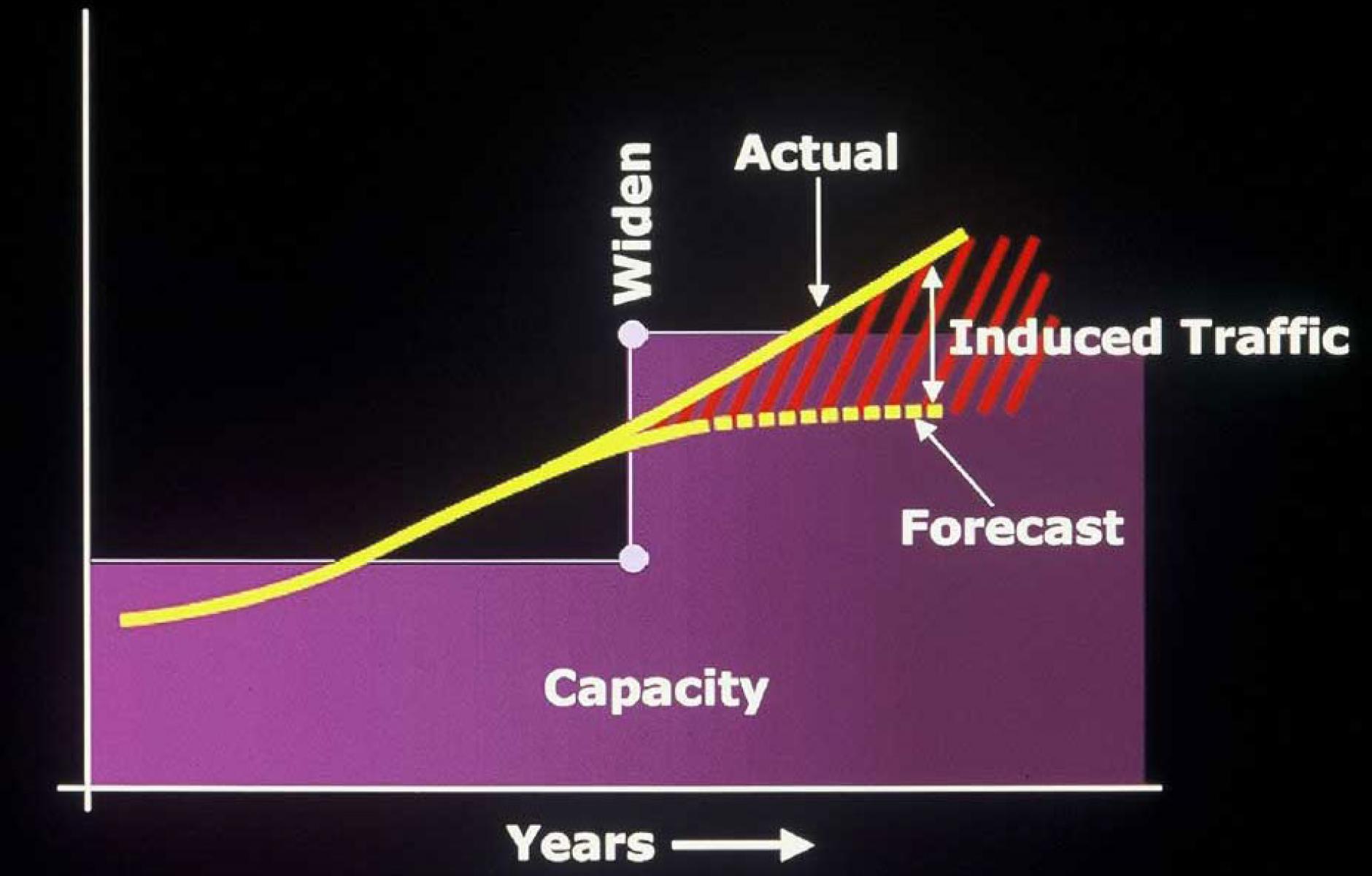 Source: Walter Kulash
'Induced demand' calls for smarter transportation policy
Widening of roads usually reduces congestion only for a short period of time, after which the congestion returns—as bad or worse than ever. The above graph shows why the forecast benefits of more roads are almost always a disappointment. 
"Induced demand is the name for what happens when increasing the supply of roadways lowers the time cost of driving, causing more people to rive and obliterating any reductions in congestion," according to Jeff Speck in Walkable City. In other words, "build it and they will come," like the movie Field of Dreams.  
Although more road capacity is sometimes needed, a better strategy is to offer greater choices in mobility. That is provided by a better connected networks of streets, transit, micro-mobility, and designing cities and towns for walking and biking.