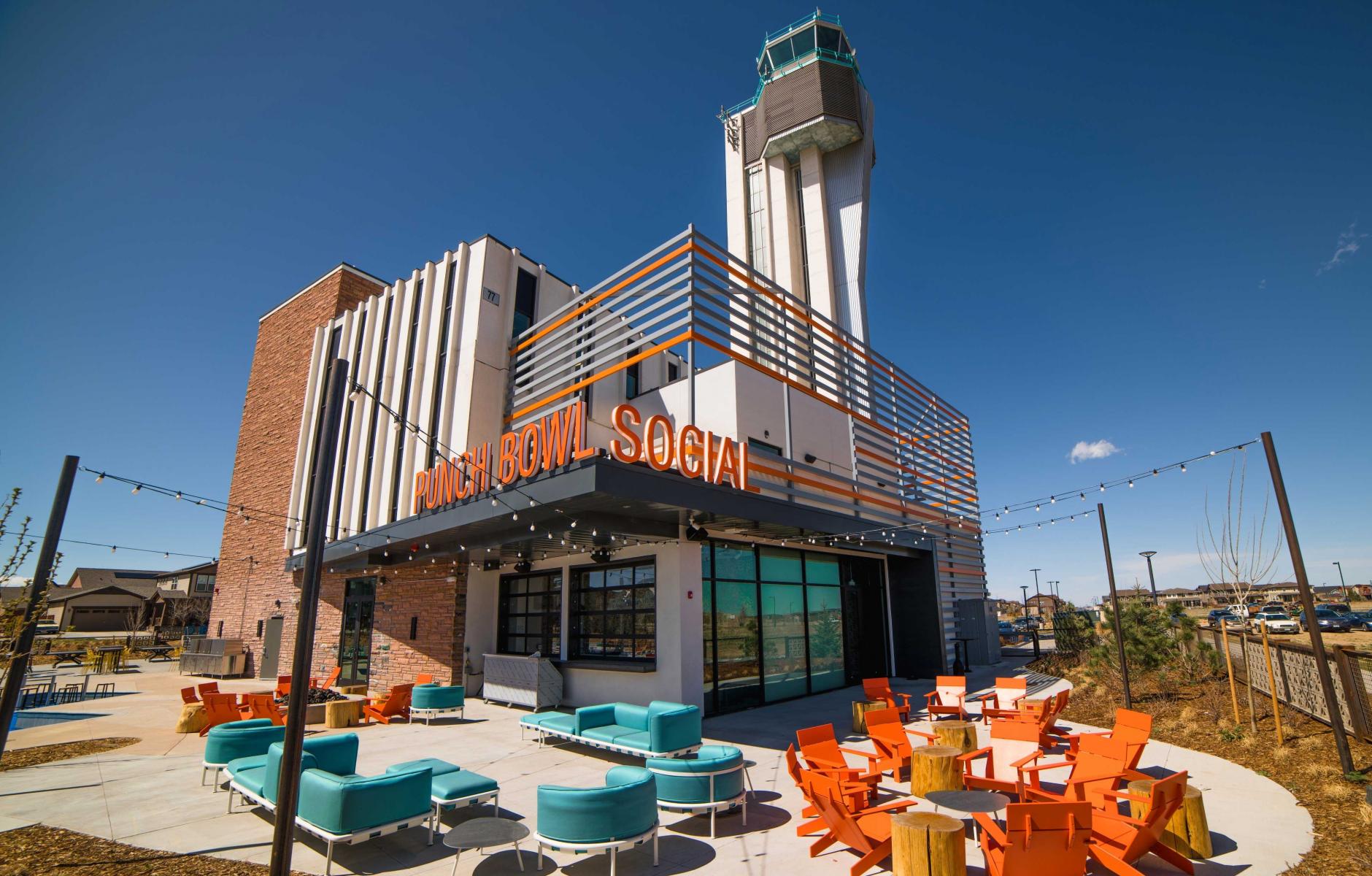 The former control tower building in Stapleton, Denver. Image source: Punch Bowl Social.
Urbanism: 20/20 vision for 2020
The control tower for the old Stapleton Airport in Denver is a machine for enhanced vision. The tower now has a view of one of the largest new urban developments in the world. Stapleton, Denver, contains nine neighborhoods, nine schools, 50 parks, and mixed-use shopping and business districts, according to Wikipedia. 
Begun in the 1990s, Stapleton is a triumph overall, and Aerotropolis author John Karsada calls it "the most successful repurposing of a former major commercial airport I have observed anywhere in the world." 
Having sat empty for 20 years, the former control tower is now an entertainment center called Punch Bowl Social with bowling lanes, shuffleboard, bocce courts, karaoke rooms, a sports bar, and more.
Stapleton is not perfect—some of the streets are too wide and they could use more connections to surrounding neighborhoods. Yet the City of Denver had vision to plan the former airport redevelopment as a walkable, new urban place. For cities, urbanism is always a great vision, and we don't need a crystal ball to know that new urban principles will play a huge role in the growth of cities and towns in the coming decade.