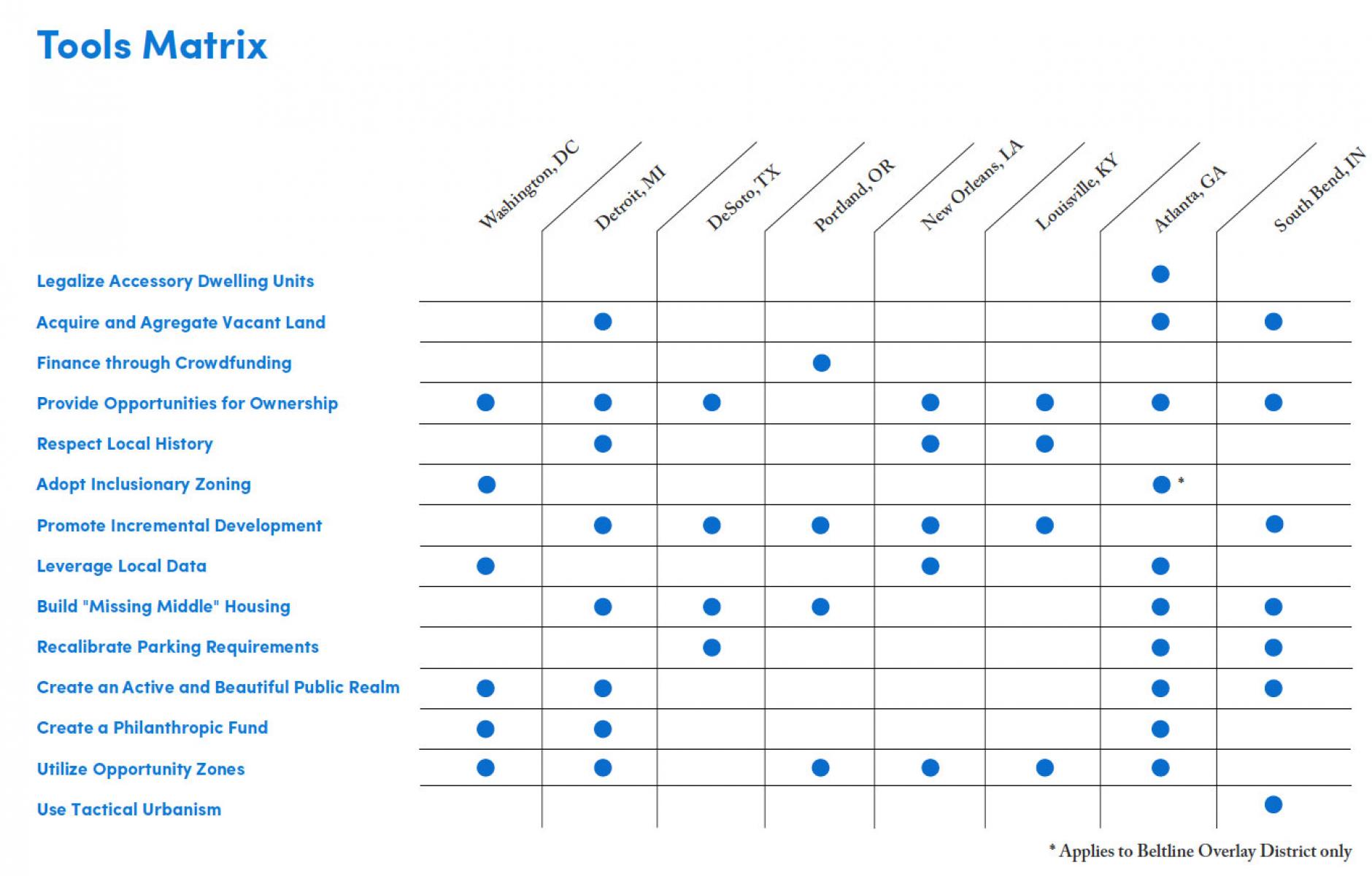 Source: Building Local Strength, CNU
Tools for Building Local Strength
Earlier this year CNU released a report called Building Local Strength that focused on how to revitalize severely disinvested neighborhoods in ways that minimize displacement of, and maximize opportunity for, legacy residents. This is a complex problem that requires the creative thinking and strategies that are unique to each community. 
CNU analyzed eight case studies where cities are addressing this issue while taking a "whole neighborhood" approach to redevelopment, and the report identified the tools that are being used in each community. The analysis makes for an interesting matrix: Incremental development, providing opportunities for ownership of homes and businesses, creating an active and beautiful public realm (including parks and open spaces), and building missing middle housing are among the more common tools employed across many cities. Many other tools are also being used, such as creating a philanthropic fund for affordable housing and job training, and aggregating land for development with a public purpose.
The 14 tools listed are just the beginning of the creative thinking around this issue. Read the entire report for more details. 

Building Local Strength