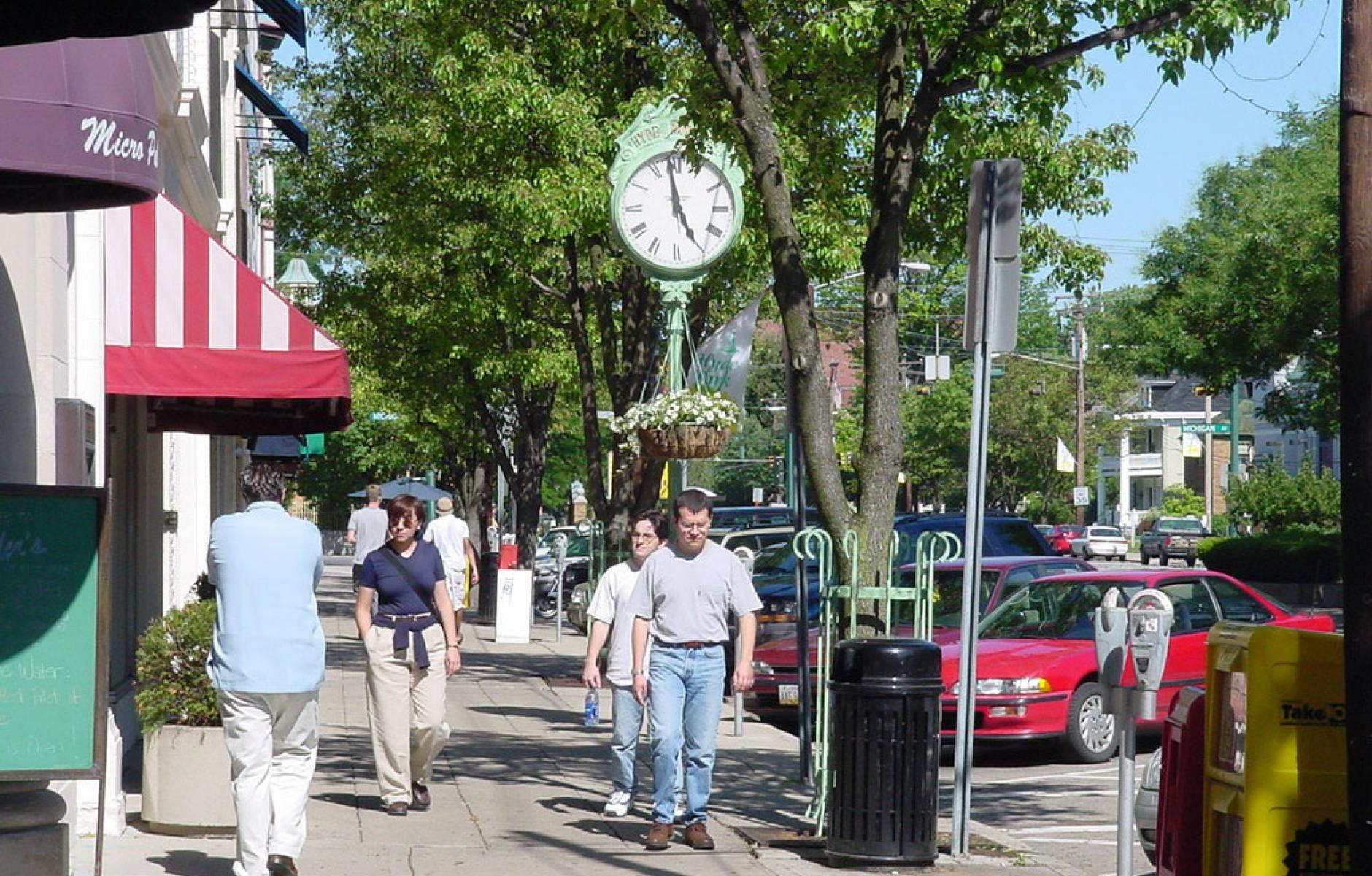 Available nearby parking, like these angle-in spaces on a main street in Cincinnati, helps merchants. Photo by Sharon Woods.
Strategies for downtown merchant success
Here are ideas to help main streets and their businesses take back market share as the shopping center industry transforms.
This is one of a series of ongoing Public Square articles on the market, technological, and cultural transformation of the $5 trillion retail industry—and how it relates to a continued shift toward walkable, urban living.
The market correction among mall department stores and chains, combined with shifting consumer preferences, is creating new opportunities for downtowns and their businesses. This is an ideal time for downtowns to rehabilitate traditional retail space, make streetscape improvements, add placemaking amenities, and attract new merchants and restaurants to take back sales and market share. The balance of this article identifies strategies to help downtown merchants achieve optimal sales and profits.
The importance of location cannot be emphasized enough when recruiting retailers and merchants into a downtown or new town center. The most valuable attribute is exemplary visibility to high volumes of vehicular traffic. Anything that diminishes visibility to traffic will also diminish retail sales. 
In general, a main street that is aligned along a major transportation route (such as a county highway) will have the best visibility to traffic. Streets that are turned perpendicular to the major route will be significantly compromised as retail locations. Similarly, streets that are parallel yet offset from the major route, or that limit traffic to one direction will also be secondary. 
Along an ideal main street with high traffic volumes, the corner parcels with traffic in four directions will be premier locations for anchor stores. Mid-block parcels with visibility to traffic in two directions are secondary locations. If visibility is obscured by ornamental trees, protruding structures, or inadequate illumination, then the location will also be compromised.
Synergies of retail clustering
It is highly recommended to cluster most retail anchors and merchants along the street with the best possible visibility to the highest traffic volumes. The assortment of businesses may also include entertainment venues like theaters and cinemas, museums, and artisan studios that are open to the public, and arcades.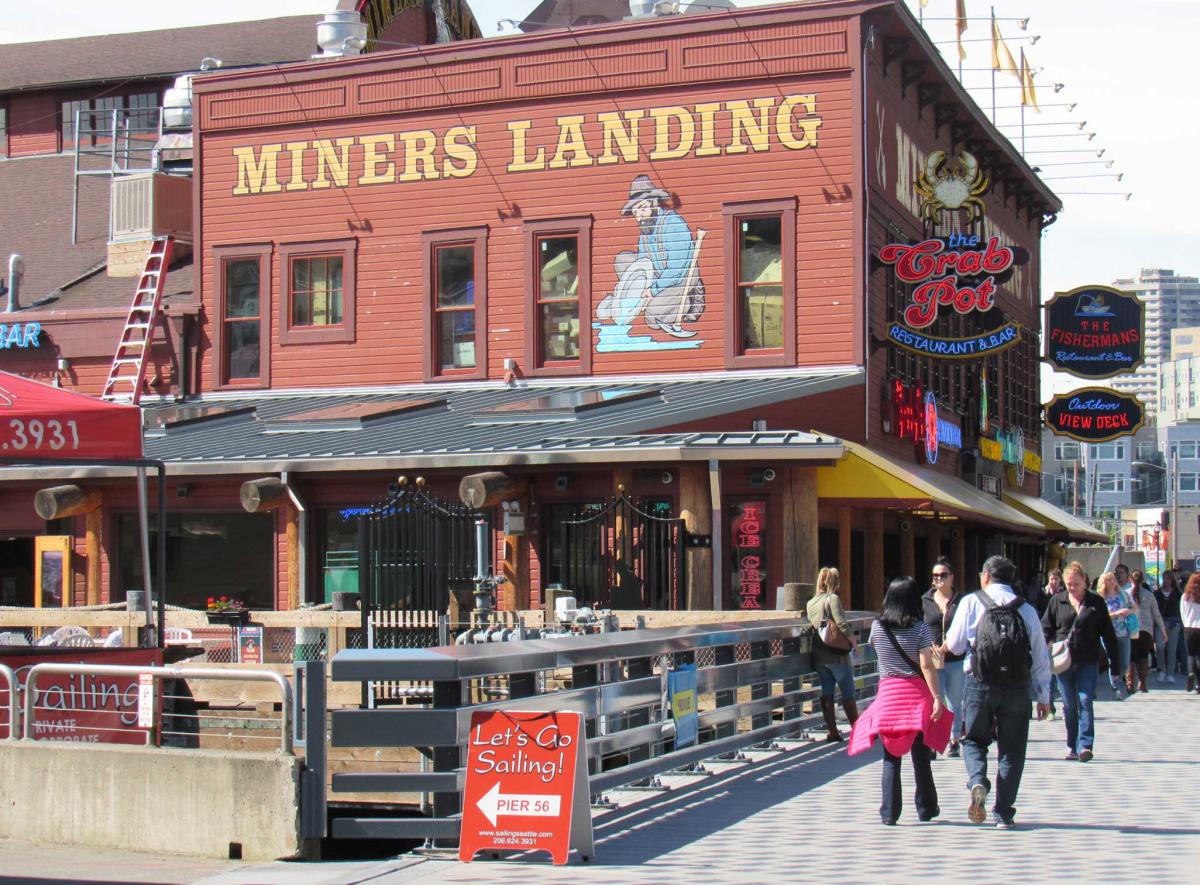 The cluster may also include a few non-retail services that enhance and contribute to the overall shopping experience. Examples include opticians with window displays of eyewear, travel agents with window displays of exotic destinations, beauty salons and spas (hair, nails, tanning, and ink), and wellness centers (including chiropractic). However, these types of businesses should be the clear minority, and should not overtake the number of traditional retailers and merchants.
A number of non-retail businesses should be located along secondary streets that are either perpendicular or offset from the primary traffic route. Examples include licensed practitioners (law, insurance, title companies, surveying, insurance, etc.); banking and lending institutions; real estate agents; and financial advisors. These types of businesses should not be encouraged to encroach into the retail cluster because they can fragment the environment and undermine the shopping experience.
Essential downtown anchors
Every downtown and new town center should strive to have several core retail anchors with 2,000-12,000 square feet of space each. The anchors should satisfy the following retail categories, in order of importance: 1) grocery, 2) pharmacy, 3) hardware, 4) family apparel, and 5) furniture and home furnishings. These categories are necessary to support resident households living within walking distance of the downtown, or within the quarter-mile pedestrian shed. 
The core downtown anchors should collectively focus on providing household essentials for nearby residents, including food or nourishment, pharmaceuticals for good health, hardware for basic home repairs, clothing for protection against the elements, and ready-to-assemble furniture for comfort. Some of the anchors could fulfill the need for several of the categories, such as a grocery store that also has a pharmacy, or a hardware store that also sells some family apparel.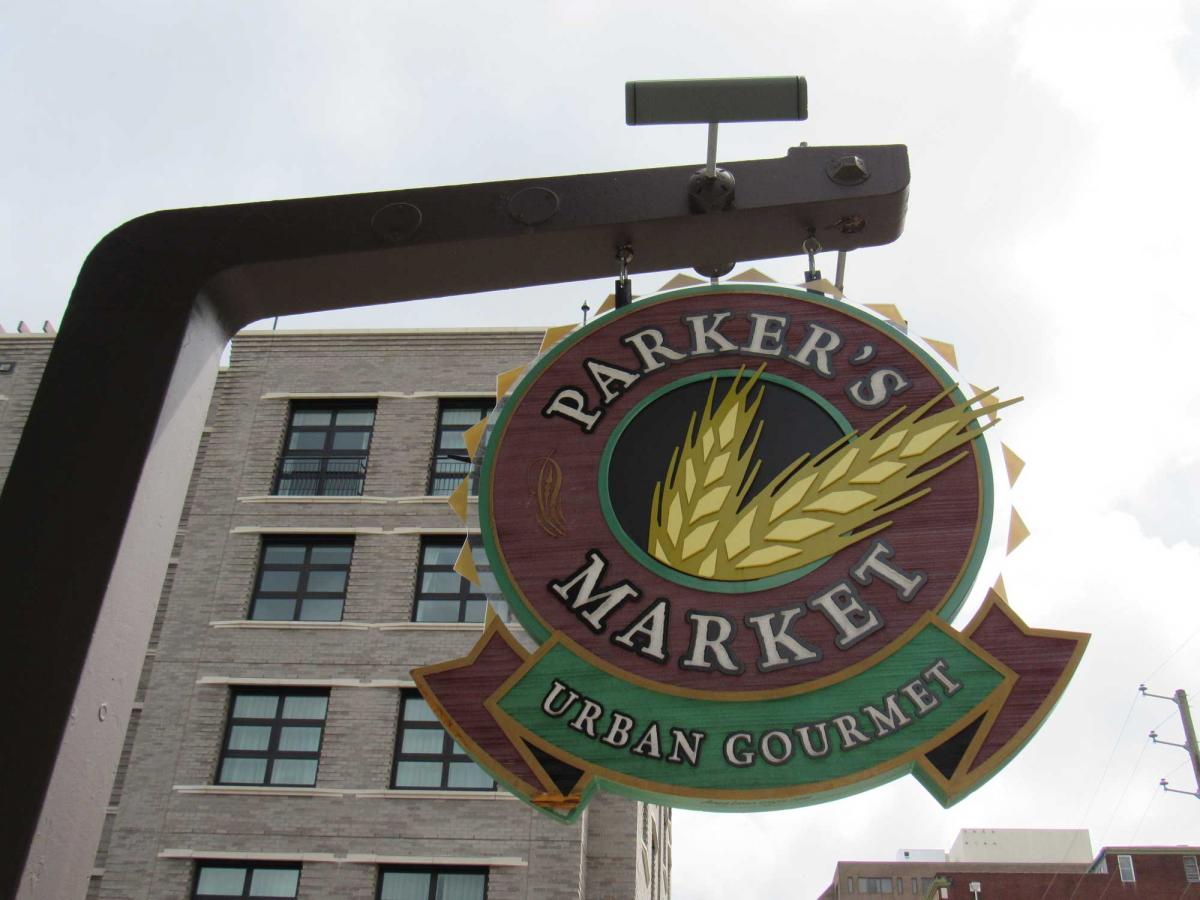 Restaurants and eateries
Every downtown should also have two or more restaurants and eateries that meet the needs of resident households as well as patrons throughout the trade area and occasional visitors. They may also serve alcoholic beverages, but bars, taverns, and pubs should not be viewed as substitutes for restaurants. 
In addition, take-away meals should be available and are especially important for resident workers who don't have time to prepare home cooked meals and who need price-saving alternatives to full-service restaurants. Take away meals are usually provided by deli's inside of convenience stores and grocery stores.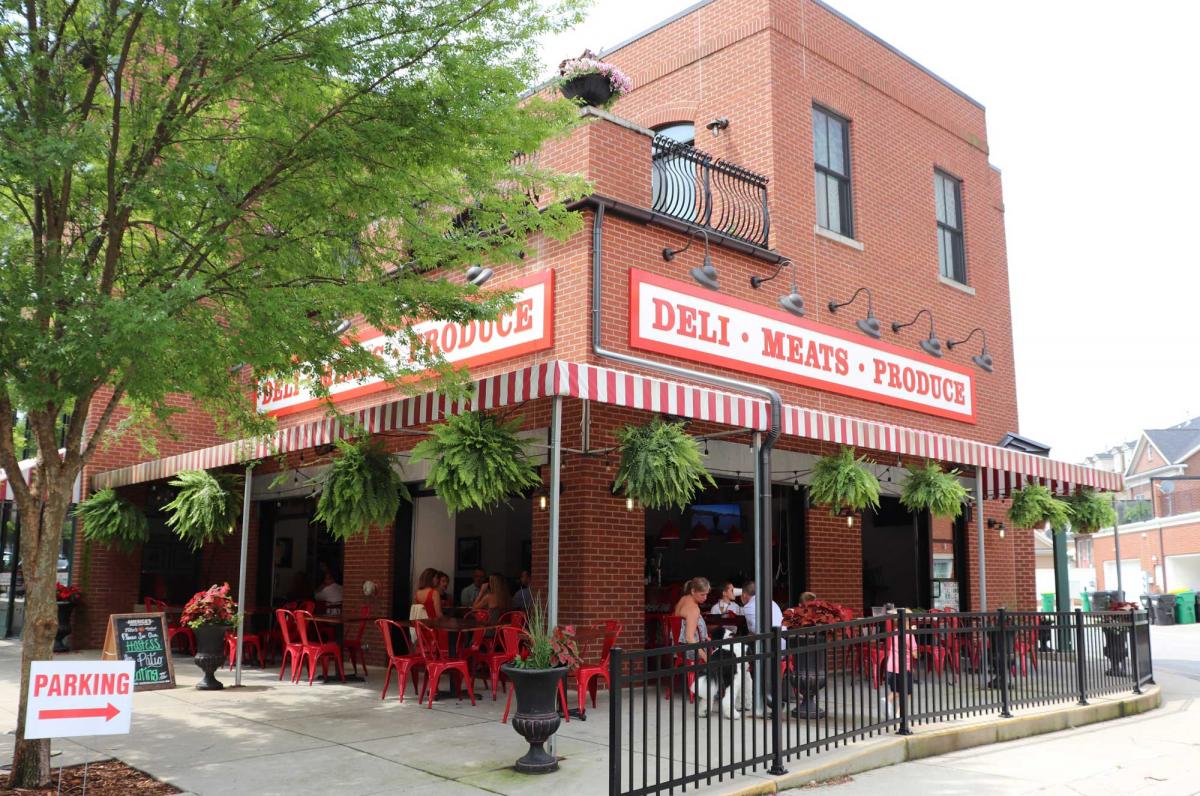 Other retail categories
When the essential downtown anchors are well-established, then downtown will be much better positioned to recruit merchants in other retail categories like office supplies; sporting goods; pet supplies; toys and hobby; jewelry and fashion accessories; gift, art, and novelty; books; and boutique apparel stores. Each merchant may be as small as 500 square feet, and a few might choose to occupy larger spaces with 2,000 to 3,000 square feet. Many of these categories will rely on a larger trade area and visitor import to bolster sales and ensure profitability.
Some of the merchants with larger spaces should consider filling two or more complementary retail categories. For example, an artisan gallery could have a studio in the back; a pharmacy could sell general merchandise in the front of the store; a hardware store could include hunting and fishing supplies; and a café could have a small bookstore in the back.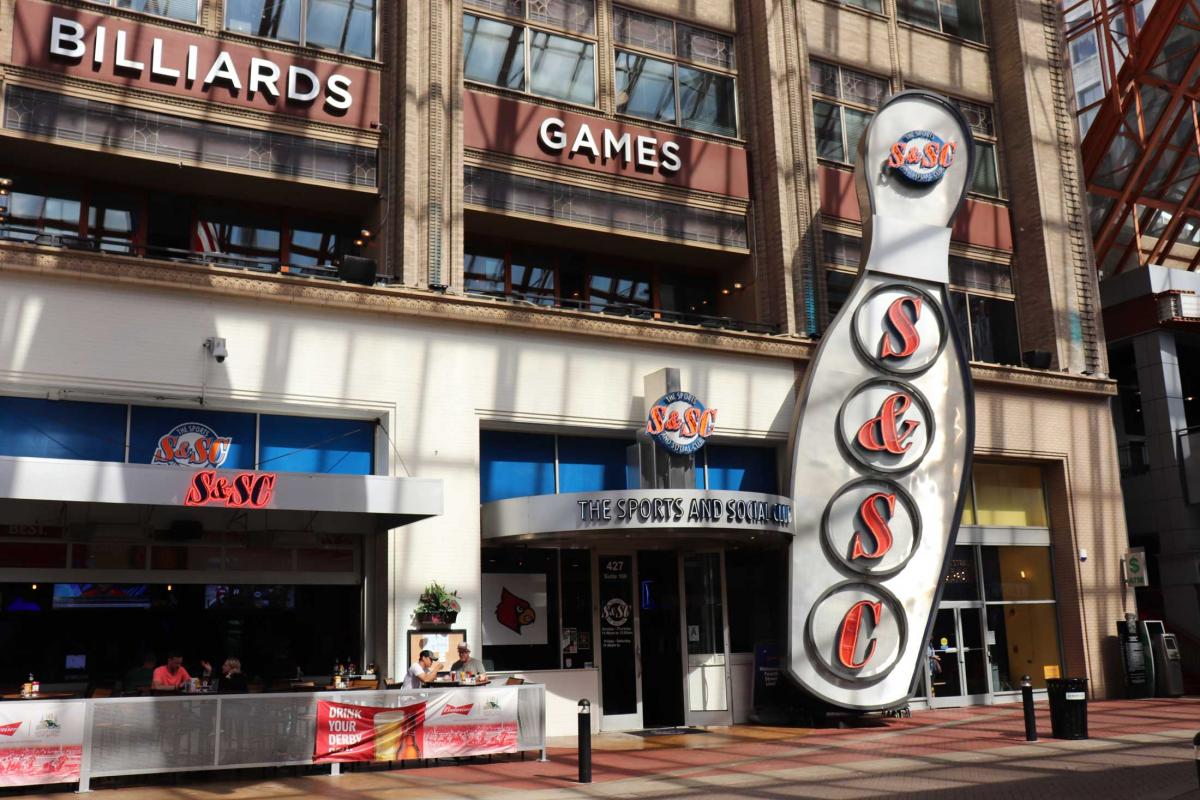 Merchant strategies
In order to compete effectively and thrive, downtown merchants should study and stay up-to-date on shifting shopper preferences and the expectations of fickle and demanding consumers. They can begin by focusing on providing the cornerstones of a) unique merchandise, b) convenience; c) high service levels; and d) a complete shopper experience that engages all of the senses. 
Store shoppers are demanding that retail experiences be more personalized, customized, and convenient. The ability to see and touch merchandise with a complete experience, achieve instant shopper gratification, make special orders, and avoid delivery fees are best enjoyed inside brick-n-mortar stores. Most merchants and boutique shops do not need to offer products that can be obtained from discount department stores at lower prices. 
The cornerstone strategies are designed to encourage shoppers to visit brick-n-mortar stores more frequently, stay longer, bring more shoppers with them, cross-shop a larger number of stores, and spend more overall. Shoppers are known to reward merchants by purchasing tokens of their enjoyable excursion and outing. The end goal is to achieve the highest possible retail sales, which ideally translates into profitability.
Convenience
Convenience begins with store locations that are easy to get to, but also includes much, much more. Attributes include ample amounts of parking in front of the store, easy access and egress into nearby parking that is easy to find, two-way traffic flow, extended hours into both weekend days, reliable hours of operation beyond 5:00 pm. It can also include access to public restrooms, places to sit and rest, easy-to-read store signs, and other amenities.  
High service
Exemplary service levels are traditionally associated with special orders, home deliveries, easy merchandise returns, suggestions for additional shopping and restaurants, and the proprietor's general helpfulness. With the advent of e-commerce, it can now include online options like click-and-collect (buy online and collect at the store), special promotions and coupons through social media, and email reminders about special sales and events. 
Complete sensory experience
As an extension of high service, merchants can also focus on creating an environment where shoppers can see, touch, taste, smell, and listen. The complete experience engages the shopper and improves the probability that they will make a purchase. Examples include soft music, refreshments and samplings, instructional videos, dressing rooms, and places to sit and socialize.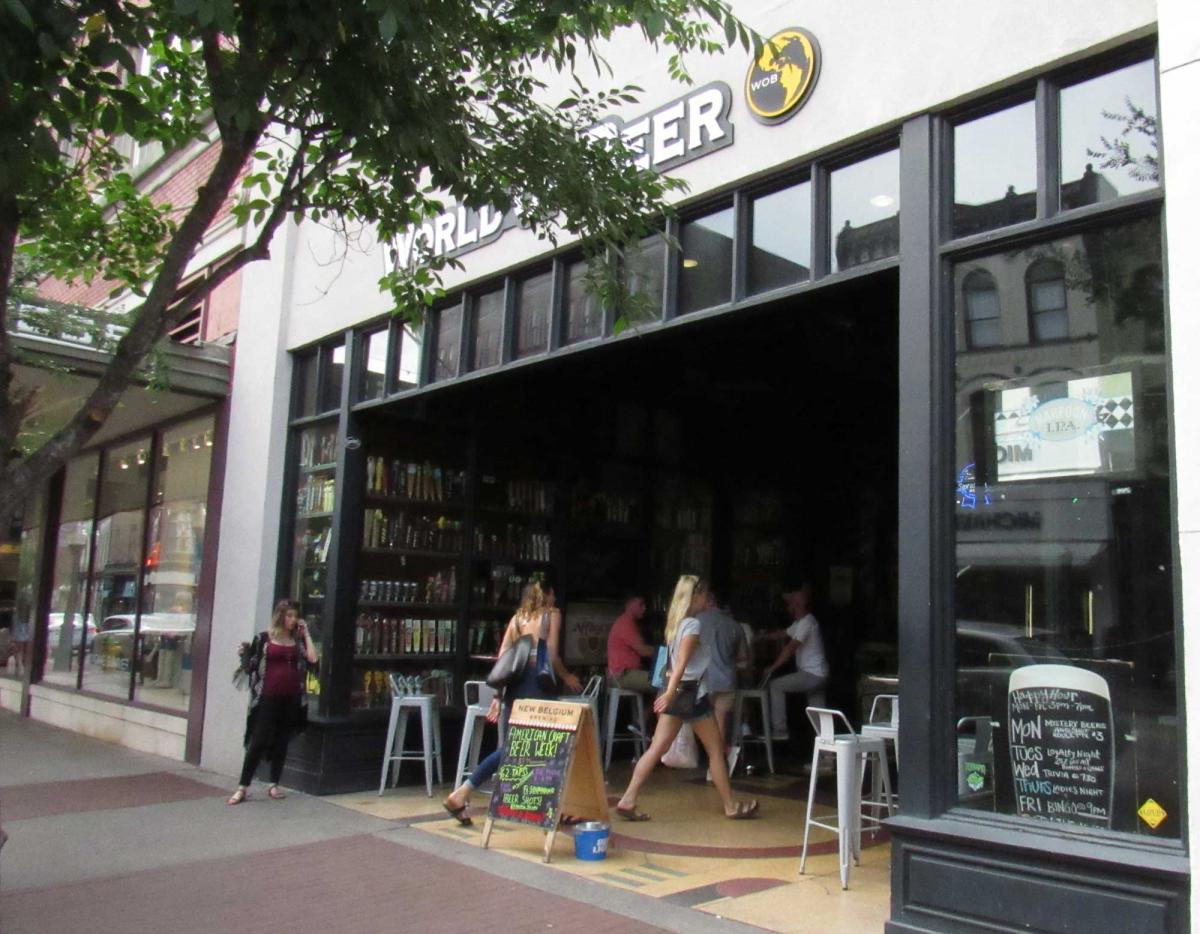 Unique merchandise
Perhaps the most challenging is the rotation of unique merchandise that cannot be found in conventional department, discount, and dollar stores. Gifts, stationary, art, antique, novelty shops, and boutique stores can excel in this arena by offering products that are grown or made locally; made in the USA; organics; international imports (not mass produced); and handcrafted goods.
Special promotions
Rotating merchandise is also critical, and every season should be celebrated (New Year's Day, Valentine's Day, Easter/Passover, Memorial Day, 4thof July, Labor Day, Back to School, Thanksgiving, Christmas/Hanukkah and other end of year holidays, etc.) Sales racks should always be placed at the back of the store. Displaying merchandise on the sidewalk is encouraged; and window displays should be creative, engaging, and fresh.
Not lowest price
Perceived value versus price is always a consideration, but the goal is not to compete with discount and dollar stores on everyday low price. Success with the other strategies will convey high value that offsets slightly higher prices.  
Best business practices
There are many other cost-effective strategies that can be implemented to build shopper loyalties in similar ways, effectively creating the "Halo Effect" through high service, convenience, and an overall enjoyable shopping experience. Even if merchants do not have an e-commerce presence, they can still succeed and thrive by consistently following many of the "best business practices" listed below.
Choose locations carefully with visibility to the highest traffic volumes. 
Locate proximate to established retailers to leverage cross-shopping synergies.
Promote a special sales or promotional event for every major season or holiday.
Create an online website with promotional events and photo galleries.
Use social media to build a store profile with photos and announcements.
Dedicate a staff person to answering the phone and fulfilling special orders.
Ask shoppers to sign-up for email notices of special sales and promotions. 
Provide shipping and delivery of in-store purchases—for an additional fee.
Verbally cross-promote at least one other store and one restaurant located nearby. 
Adhere to consistent business hours with some evenings and every weekend day.
Advocate for locating farmers' markets, festivals, and special events in the downtown.
Extend store hours during street festivals, summer music series, and special events. 
Create impactful and illuminated window displays that clearly show the merchandise.
Prop open the door and bring out free seating, welcome signs, and novelty items.
Provide a complete sensory experience of tastes, sounds, aromas, and conversation.
Provide refreshments and places for shoppers to rest, refresh, and prolong their visit.
Provide free seating and public restrooms for everyone—not just paying customers. 
Park in city lots or decks to reserve on-street parking for shoppers and patrons.
Remove negative notices like "no loitering," "no restrooms," or "no returns." 
Advocate for keeping traditional merchant space for retail rather than services.
Ensure that store signs are discernible and readable for shoppers driving by. 
Visit similar stores thriving in other markets and then emulate their strategies.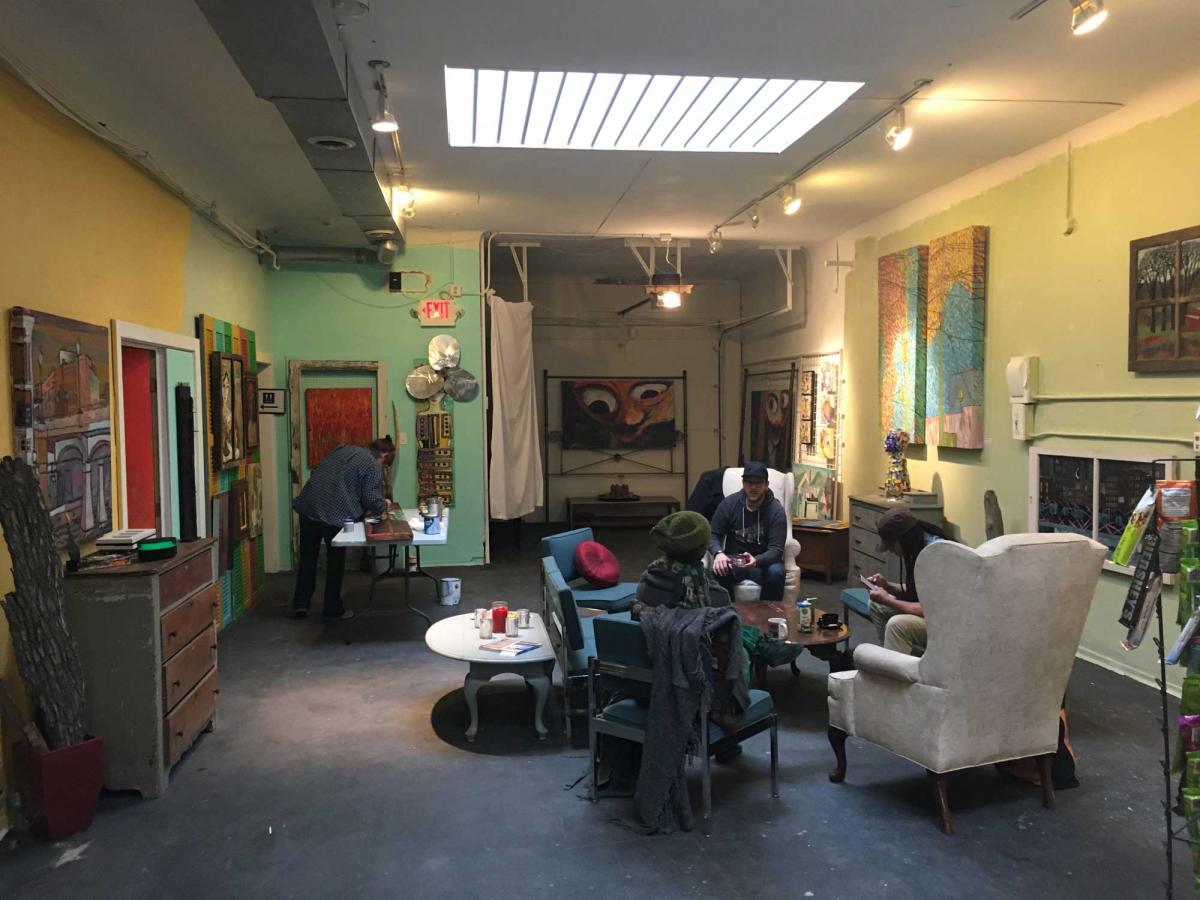 Savvy consumers are still searching for a balance between the convenience of online shopping and the higher enjoyment of experiential stores in malls and traditional downtowns. They still want to see, touch, feel, listen, hear, smell, and taste products; and they still want the instant gratification that comes with buying merchandise in stores and taking them straight home. They are also sensitive to the delivery fees that come with online sales and returns, and are easily frustrated when purchases fail to meet expectations.
With the "right-sizing" of conventional department and chains stores underway, this is the perfect time for downtown merchants to take back their fair share of the market. Many strategies can be implemented to optimize sales for downtown merchants, including choosing the best locations and providing a complete sensory experience for shoppers. 
The best business practices recommended in this article are intended as a general guide for downtown merchants and proprietors. Perhaps the most valuable recommendation is for merchants to visit several similar stores that are thriving in other markets, take detailed notes on what appears to be working, and then emulate their strategies. Then, challenge the status quo often and make refinements with every season to build a customized recipe for success.