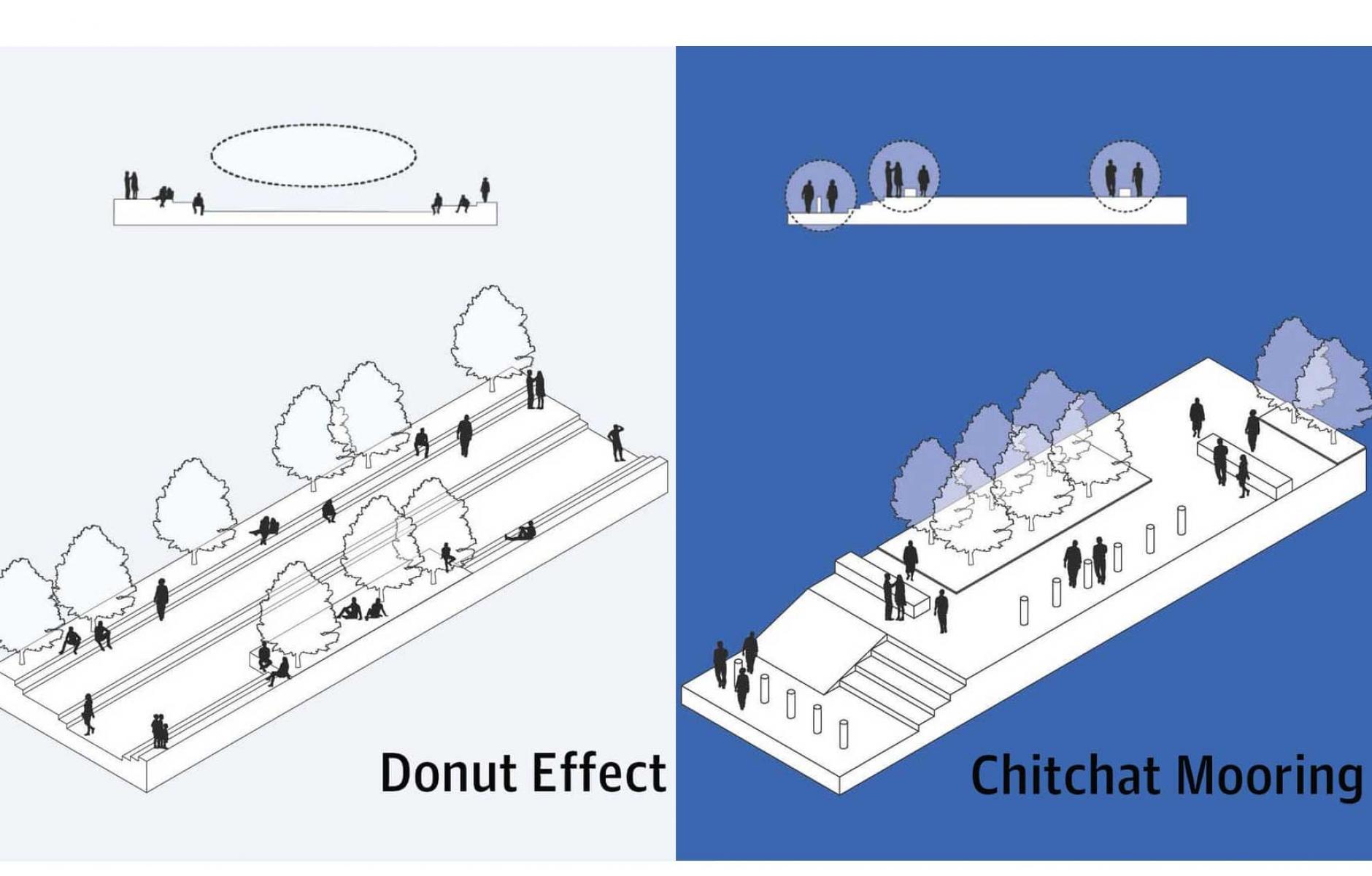 Images by SWA Group.
Of donuts and chitchat: How people use public spaces
William H. Whyte was a pioneer on studying the endlessly fascinating ways that people use public spaces. The SWA Group recently conducted an update on Whyte's work in New York City, and the results were published in a Guardian article called From lizarding to lingering: how we really behave in public spaces. Those who have spent time in urban places will recognize many of these patterns, presented in a nifty series of drawings by SWA Group with catchy names. It is unclear whether these patterns apply mostly to plazas in a dense urban core, or to what extent they would cross over to different kinds of public spaces—a square in a small town, or a rural park, for example. Somebody should take this field study further afield!