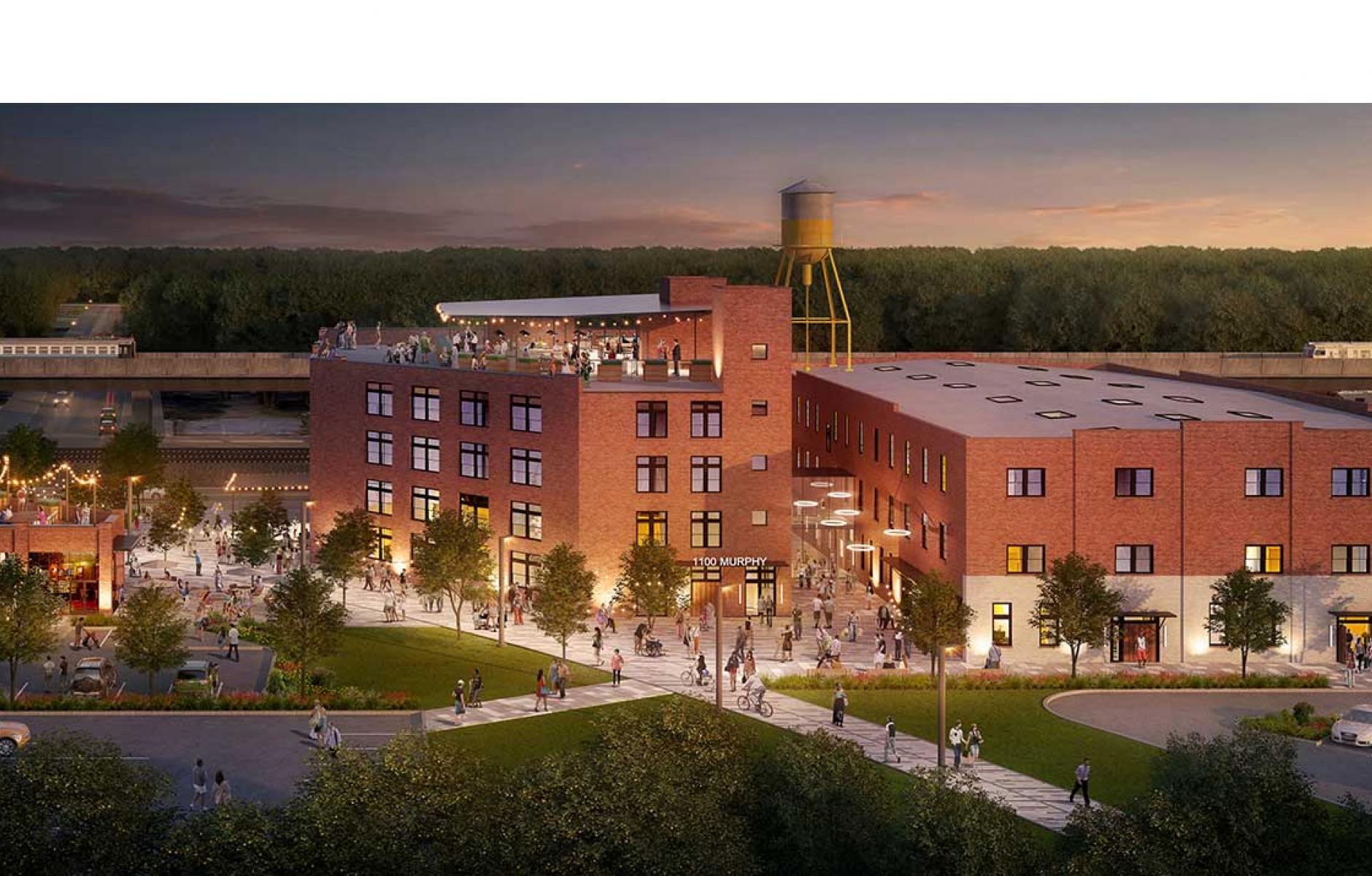 Transforming an industrial-warehouse district
Opportunity Zone finance is helping to kickstart development around an underutilized section of the Beltline in Atlanta.
Southwest Atlanta, near the city's famous Beltline, is an area in transition. Some of the historic neighborhoods to the north and east, inside this section of the Beltline, have experienced a wave of real estate activity in the last few years—but areas outside of the Beltline are still suffering from poverty and disinvestment. 
In the middle, a hole in the donut, is an underutilized industrial/warehouse district that is also within a federal Opportunity Zone. The 22-mile-long Beltline was an important part of the city's railroad infrastructure, a system that enabled Atlanta to serve as a distribution hub for the South in the early 20th Century. The infrastructure created the warehouse and industrial buildings surrounded by bungalow neighborhoods where the workers lived. Now the Beltline is a park with a bicycle trail and other amenities serving as a framework for organizing 21st Century redevelopment. Southwest also has access to MARTA rail transit. 
The Southwest portion of the Beltline is built, but it doesn't connect to much of the city yet. Parts of the Beltline have experienced massive redevelopment, but not in the Southwest. To the southeast, the Beltline is still a gravel trail. Once the pavement is complete, sometime in the coming years, bicycling will be easy from the Southwest to amenities such as the Ponce City Market—a massive redeveloped industrial building that now houses a "food hall" among a mix of uses.  
Meanwhile, underutilized sites are gearing up for redevelopment in Southwest Atlanta, including 1100 Murphy, two brick buildings also known as the "Cut Rate Box" site. A joint venture of Urban Realty Partners and RAF Capital is working with Kronberg Wall Architects to reuse the buildings for office and residential—plus add a new residential building. The development is expected to add 145-160 living spaces of new housing, plus 60,000 square feet of loft office space. The housing would be the first new market-rate, multifamily housing in that part of Southwest Atlanta, according to Eric Kronberg. If successful, it would prove the viability for such housing in that sector. As a site close to the Beltline, 1100 Murphy sits within an "inclusionary zoning" area—so, 15 percent of the housing would be affordable to 80 percent of the Area Median Income for a period of 20 years. 
The development is tricky for a number of reasons, one of which is historic rehabilitation. The two existing buildings were originally used by the Winchester Arms company, constructed from 1917 to 1923, to tap into Atlanta's rail-based distribution network. For much of the last 50 years, they were used for cardboard box manufacturing and distribution. "I believe they are the last multistory heavy timber buildings in the city that haven't been renovated," Kronberg says. The developer is seeking Historic Tax Credits, and that application is under review with the National Park Service.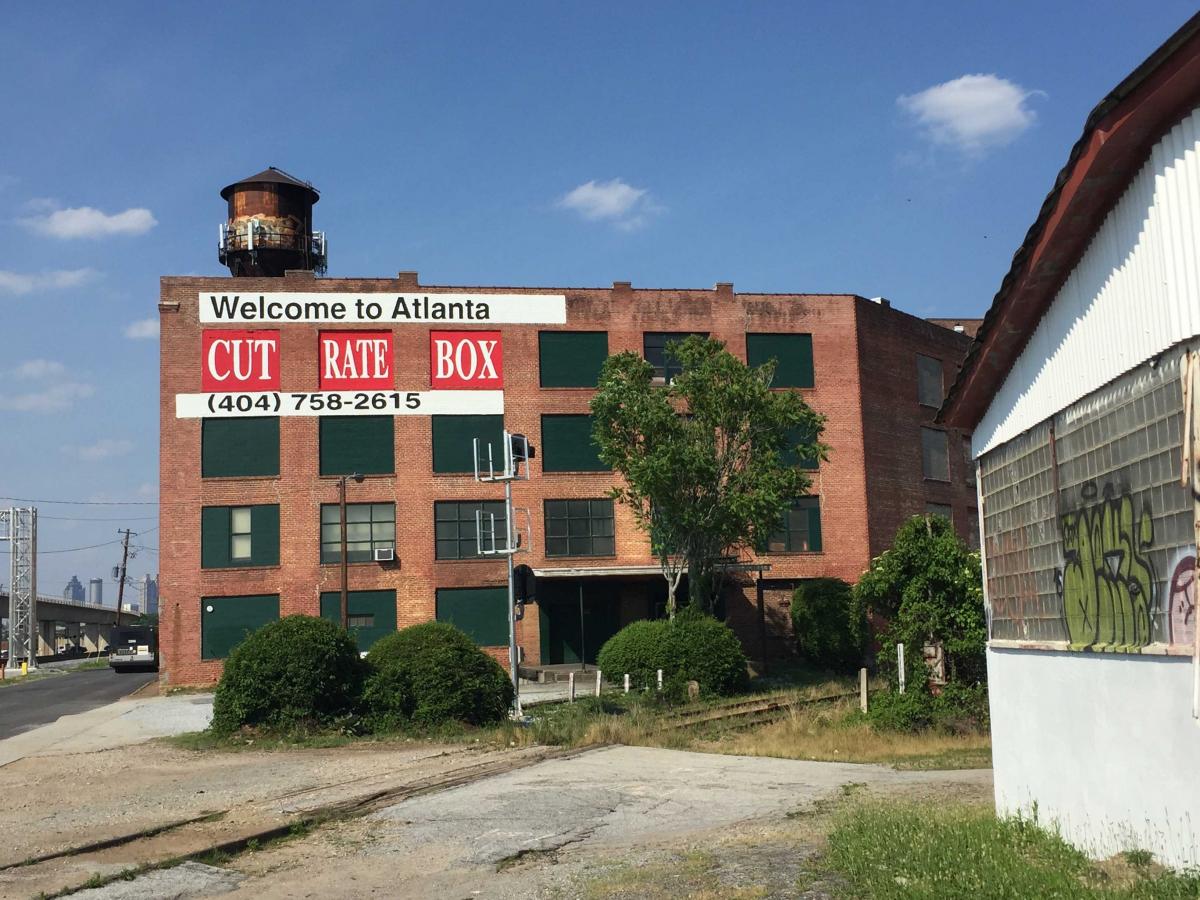 Meanwhile, the joint venture is looking to "crowdfund" some Opportunity Zone funding through the firm Fundrise, a Washington, DC, based financial technology firm that operates an online investment platform. Fundrise operates multiple funds for Opportunity Zones, which offer tax incentives for capital gains. Opportunity Zone funds are long-term investments, because the most important tax breaks kick in after 10 years. "This area will be phenomenal in 10 years," says Kronberg. 
A 23-acre warehouse redevelopment project near the Cut Rate Box buildings has already begun to transform the area. Lee + White, designed by Kronberg Wall and developed by Stream, is the site of two of Atlanta's best craft breweries, a taproom, a distillery, and another brewery is on the way. Artisanal food is manufactured on site including including gelato and pickles, and businesses lease loft office space. In 2017, Lee + White won best renovation project in Atlanta and the office space is recognized as a "Best Place to Work" by the Atlanta Business Chronicle. Lee + White is helping to shift the image of Southwest Atlanta as a craft alcohol and food destination. 
Other residential/mixed-use projects are on the horizon for Southwest Atlanta. A 15-acre former state farmer's market complex is owned by Atlanta Beltline Inc., the public redevelopment agency for Beltline properties. "A residential component is central to any redevelopment of this site," Kronberg says. "You can't do it all with commercial uses."
Some challenges remain for 1100 Murphy, including parking and infrastructure. Cars are currently necessary in this part of the city, but in a few years greater density and mix of uses could change that dynamic. Shared parking between the office and residential, which can be tricky, is key to providing and paying for minimal parking for the initial phase of development while the neighborhood is in transition. 
The project's location in an Opportunity Zone provides funding opportunities for real estate and potential benefits to companies that relocate their offices here. These offices, and the craft manufacturing, are bringing jobs to Southwest Atlanta. Like everybody else who is working with Opportunity Zone finance, Fundrise is finding a path, legally and practically, in early projects like 1100 Murphy. 
Investment has helped to activate the Southwest Beltline trail and bring a focus onto the area. "However, new construction of multifamily residential has not come yet," Kronberg says. "Opportunity Zone funding is helping to make that happen sooner than it might otherwise at the Cut Rate Box site."