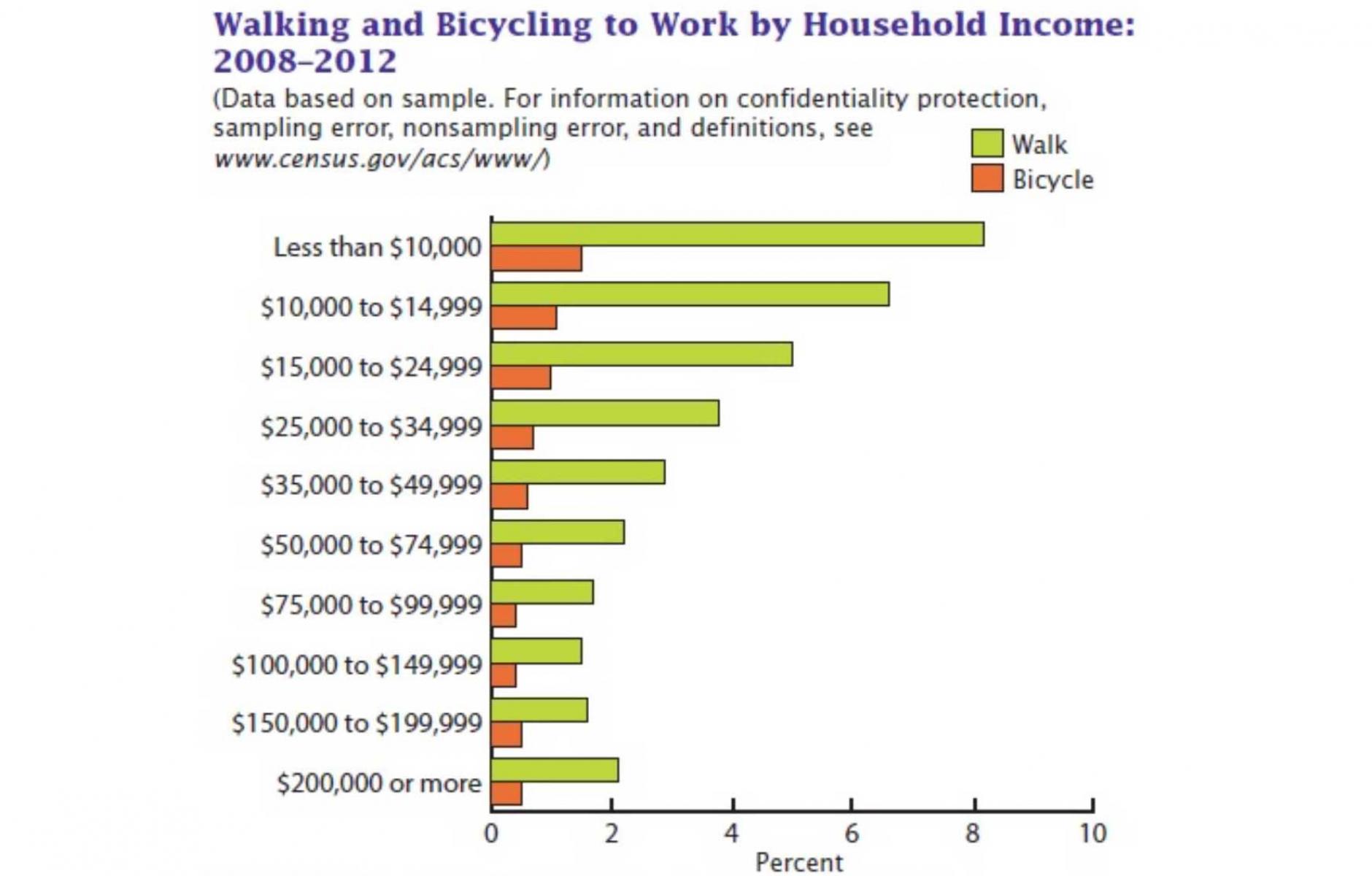 From Walkable City Rules, by Jeff Speck, published by Island Press.
A social justice case for walking and cycling
This graph, from Jeff Speck's book Walkable City Rules, tells at a glance why investing in walkable and bike-friendly streets disproportionately helps lower-income workers. Bike lanes are sometimes criticized for benefiting young professionals rather than the poor. This argument is wrong. Automobiles are expensive to buy and maintain. That's the reason why lower-income workers need choices in transportation, especially choices that allow them to get to work using their own power—without any day-to-day costs at all. Transit is another relatively equitable option, avoiding the capital costs of a car, but transit depends on walking to and from the transit station—otherwise automobile costs are added over and above the transit fare. 
While this graph focuses on commuting, because that is the statistic that is tracked by the US Census Bureau, this same logic applies to other essential activities, like shopping, health care, and social services. If low-income workers walk or bicycle to work, they are also likely to use these modes for other activities, and to do so at higher rates than the rest of the population.