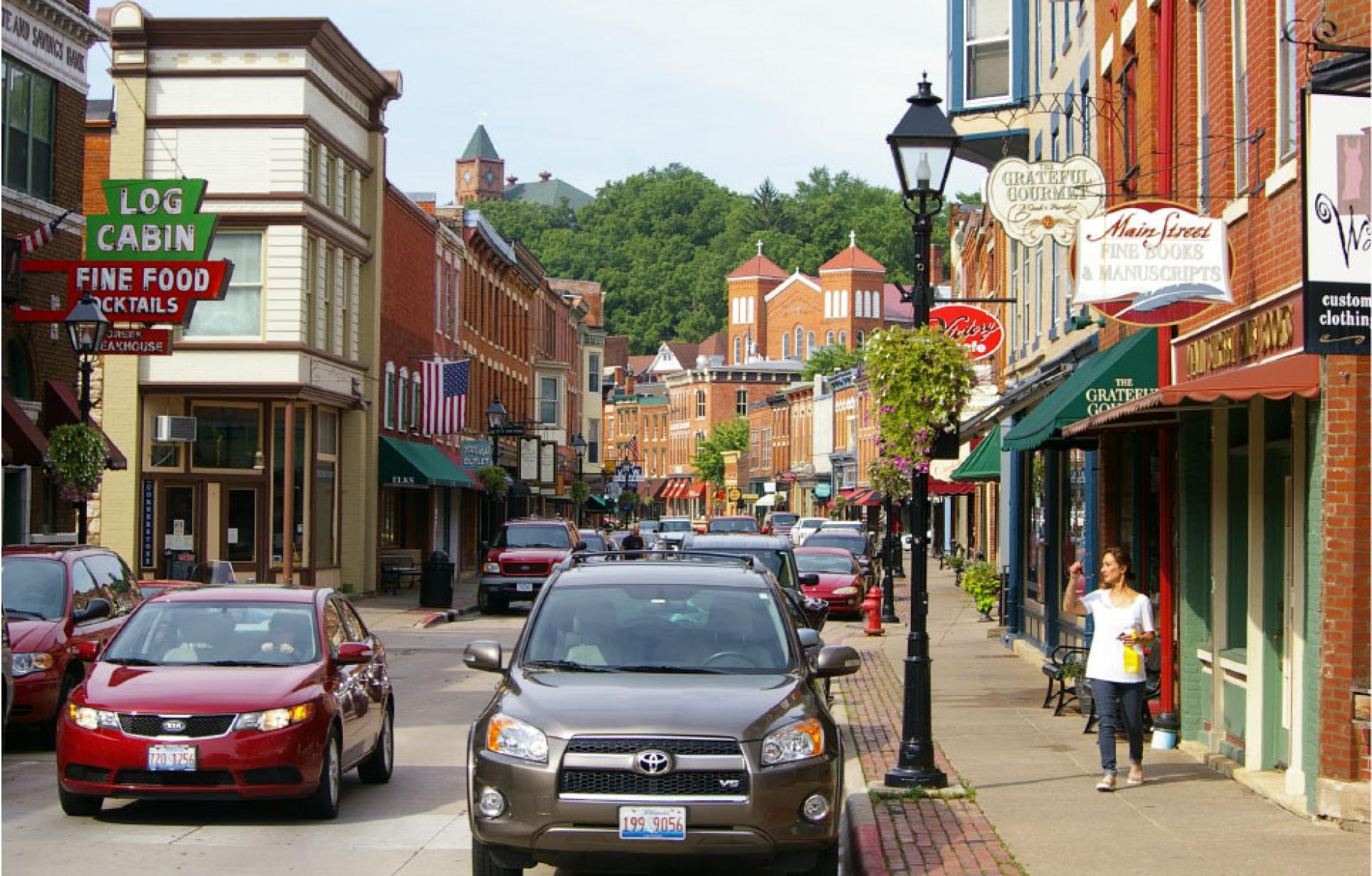 The main street of Galena, Illinois. Source: Victor Dover.
The beauty of small towns
Galena, Illinois, is often pictured when urbanists want to show the ideal American main street. It was also listed as number 35 in a recent Architectural Digest report on 50 Most Beautiful Small Towns in America. While this list is subjective, it does highlight the treasure of America's small towns (and another great list could be made of small cities). 
Small towns are often beautiful, and they represent a particular scale of urbanism that is very desirable. Thousands of small towns are also threatened if they are not dead already (effectively or actually). Like many urban neighborhoods, small towns have withered over the last 50 years due to economic changes—but also due to deliberate planning decisions. Almost all small towns have highways going through the center, and these thoroughfares have usually been widened and speed has been prioritized with little respect for safety and quality of life of inhabitants. That move alone will damage a town severely.
The towns on this list have are fortunate to survive relatively unscathed. Also on this list are two new urban towns, Seaside and Alys Beach, which come in as numbers 18 and 3, respectively. Both of these towns were designed by DPZ CoDESIGN, formerly Duany Plater-Zyberk, and are located on the Florida Panhandle only a few miles apart.