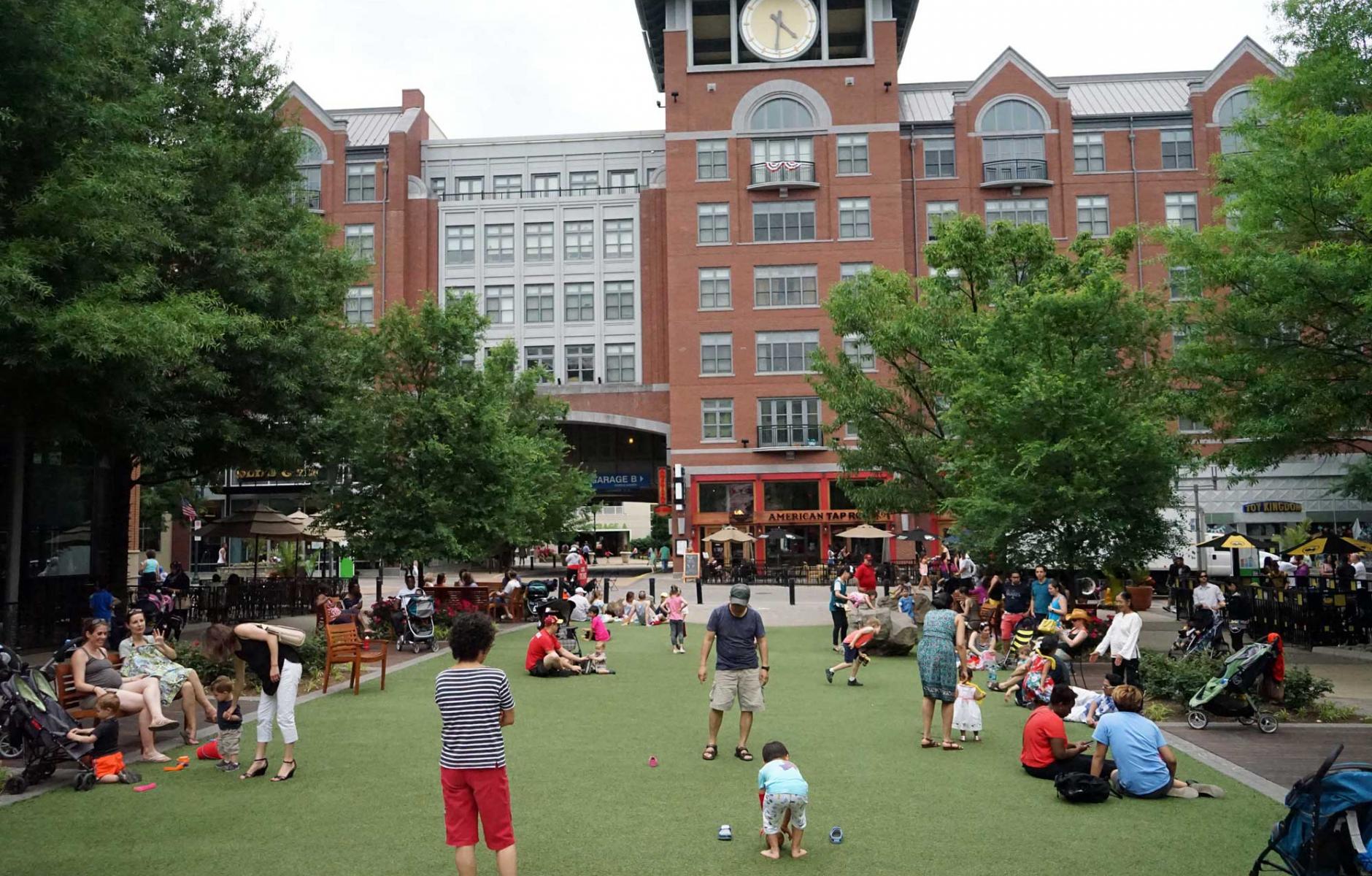 Source: Federal Realty Investment Trust
Mixed-use suburban retrofit in Rockville
Rockville Town Square combines transit and placemaking in a mixed-use retrofit.
In a "misguided attempt at renewal," wrote The Washington Post, Rockville Maryland "allowed a fortress-like mall to be built in the 1970s." That project damaged Rockville's downtown economically and socially for three decades, until the city and county teamed with a developer to build Rockville Town Square. Bounded by a public library, shops and restaurants, grocery and drug stores, and more than 600 residential units, "This space … does everything that a public square should do," said a jury giving the development a 2017 Design Excellence Award. "It encourages activities such as sitting on the grass, splashing in the fountain, meeting friends and more that are all about connection and community."
The City and Federal Realty Investment Trust developed the site, working with Street-Works Studio, the master planner. Since Rockville Town Square was built more than 10 years ago, the downtown has continued to develop as a mixed-use, urban place connected to region's mass transit system. The Rockville Metro stop on DC's Red Line is located within walking distance of the square.