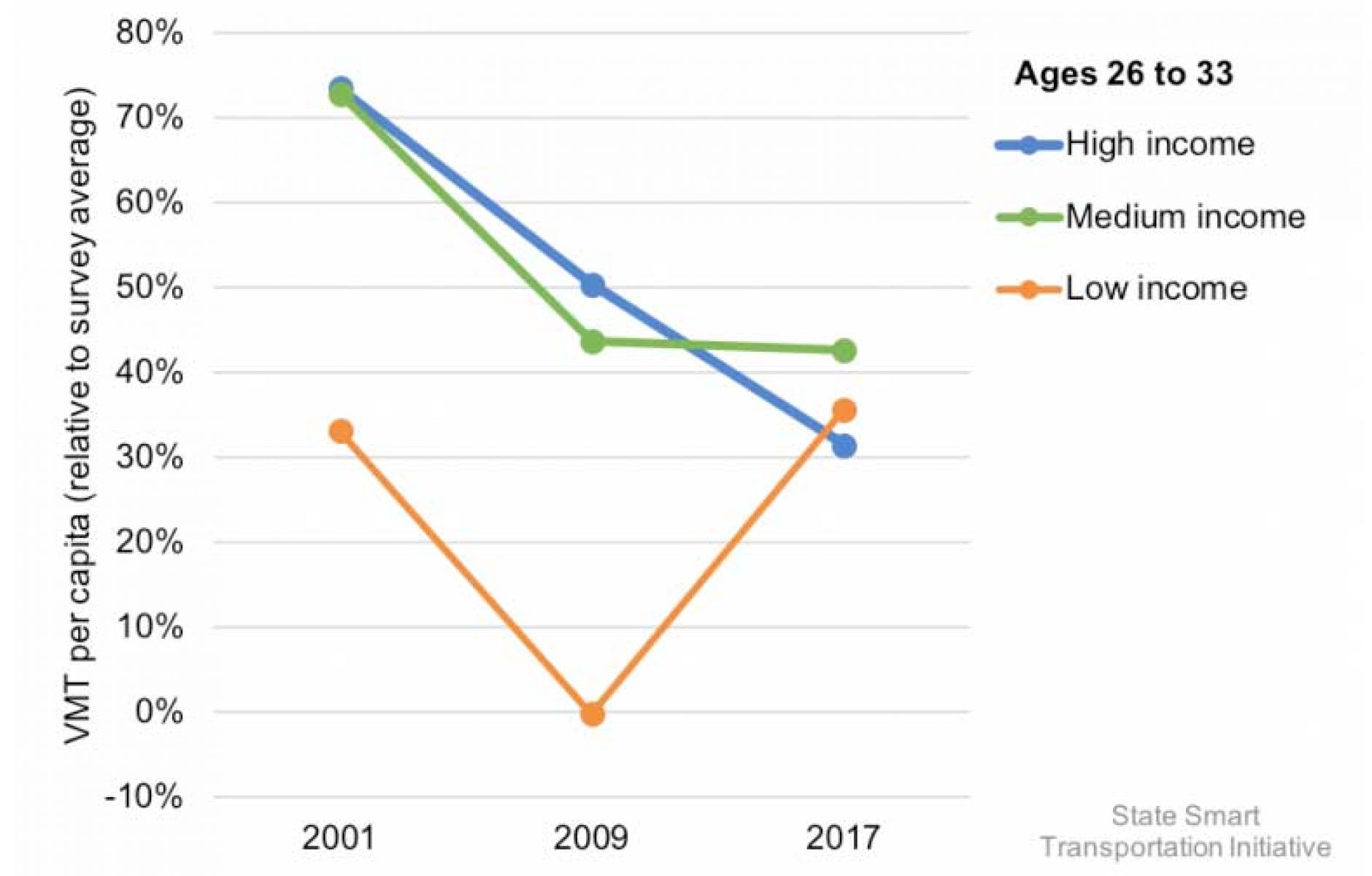 Educated young adults drive less
Note: I hope to see you all at CNU 26.Savannah next week.
The mid-20s to mid-30s are peak driving years in a person's life. Eyesight and reactions are undiminished, and you have places to go, things to do, and careers and families to pursue. Educated, high-earning young adults have money for cars and historically drove the most.
But now that group is seeking the urban life and gaining better access to transit, shorter travel distances, and more opportunities for walking and biking, which lessens their need to drive, reports the State Smart Transportation Initiative (SSTI). As City Observatory recently observed, "the number of 25-34 year olds with four-year degrees living in large cities is growing almost five times faster than the overall rate of population growth in [large] cities."
A SSTI analysis shows how that trend is impacting driving. Young adults with incomes over $100,000 drive far less than they did in 2001—although their driving is still above the average for all adults. Likewise, the group aged 26 to 33 earning from $50,000 to $100,000 also is getting behind the wheel less often. Meanwhile, lower-income young adults have seen a surge in driving since 2009, even though they can probably least afford it. That group, mostly without college degrees, is locating in suburban and rural areas.
This trend has profound effects on urban planning, as communities seek to attract high-earning, educated young adults—which in turn attracts employers. That demographic calls out for walkable urban places.