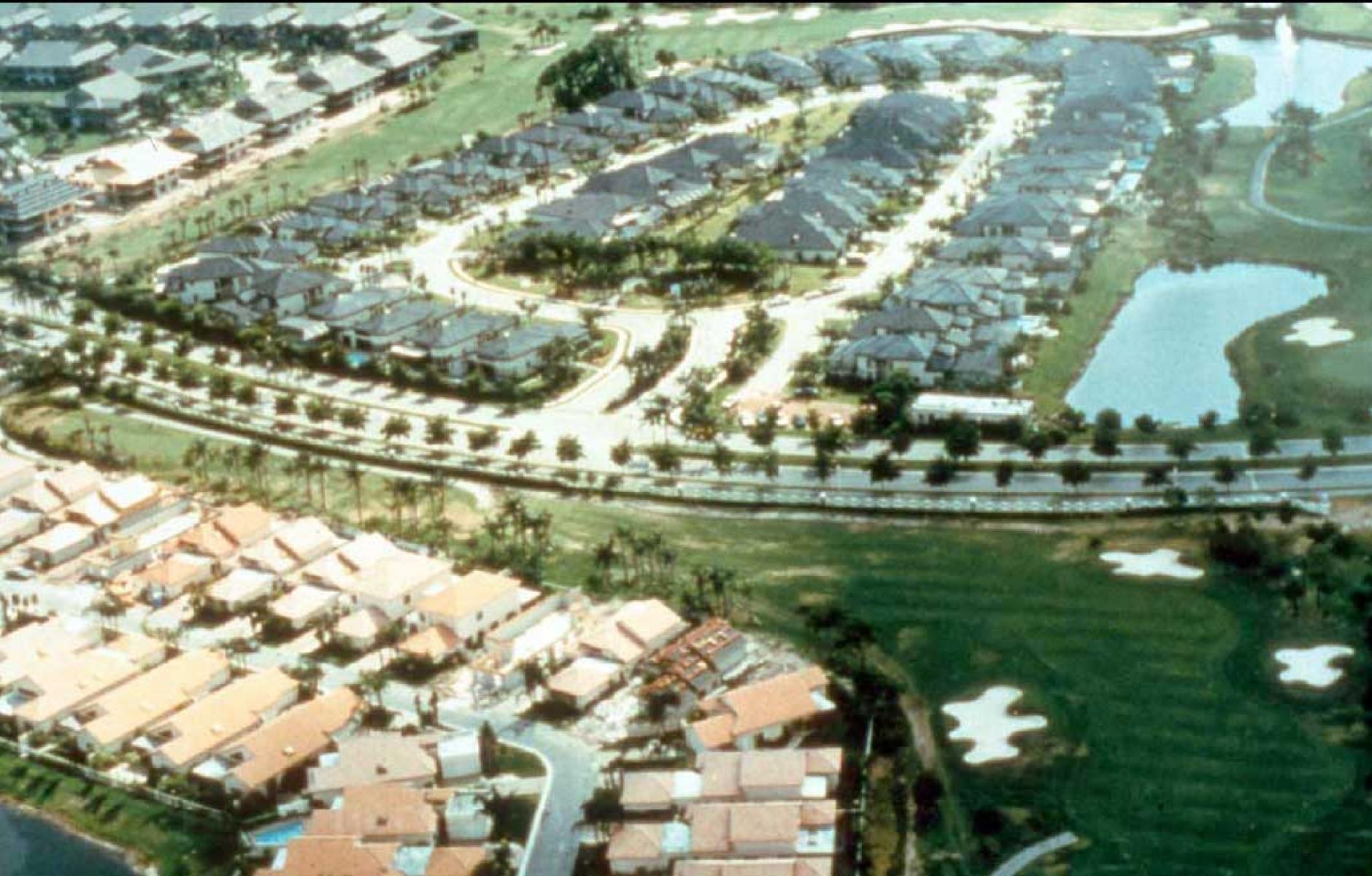 Source: DPZ
Suburban segregation by income
Note: Andres Duany will present core principles of the New Urbanism on May 16 at CNU 26.Savannah.
This image from Andres Duany's standard lecture that he gave from the late 1980s to early 2000s illustrates how society is sliced in segments through conventional suburban design. Duany's lecture was highly influential, partly because of the slides—which helped people see their world in a new way. This slide is effective because the housing pods are so distinct and visible.
I don't know what these Palm Beach County, Florida, houses cost today, but Duany said then that the single-family houses with the dark gray roofs cost at least $350,000, the pink-roofed single-family cost $250,000 or less, and the quadriplexes at upper left cost  $100,000. Even among the middle class, the contact between slightly different classes is limited in such an arrangement.
"It is not just important to have workplaces and shopping places and living places, it is equally important to have people of incomes living together. If you don't, you have to import people of different incomes to work for each other." Palm Beach County would send buses to Broward County to pick up workers to cook hamburgers and mow the lawn, Duany explained.
This slide was contrasted in the lecture with an aerial slide of a walkable neighborhood that transitioned, in the course of one block, from apartments above stores, to townhouses, to a mansion with an owner of great wealth.