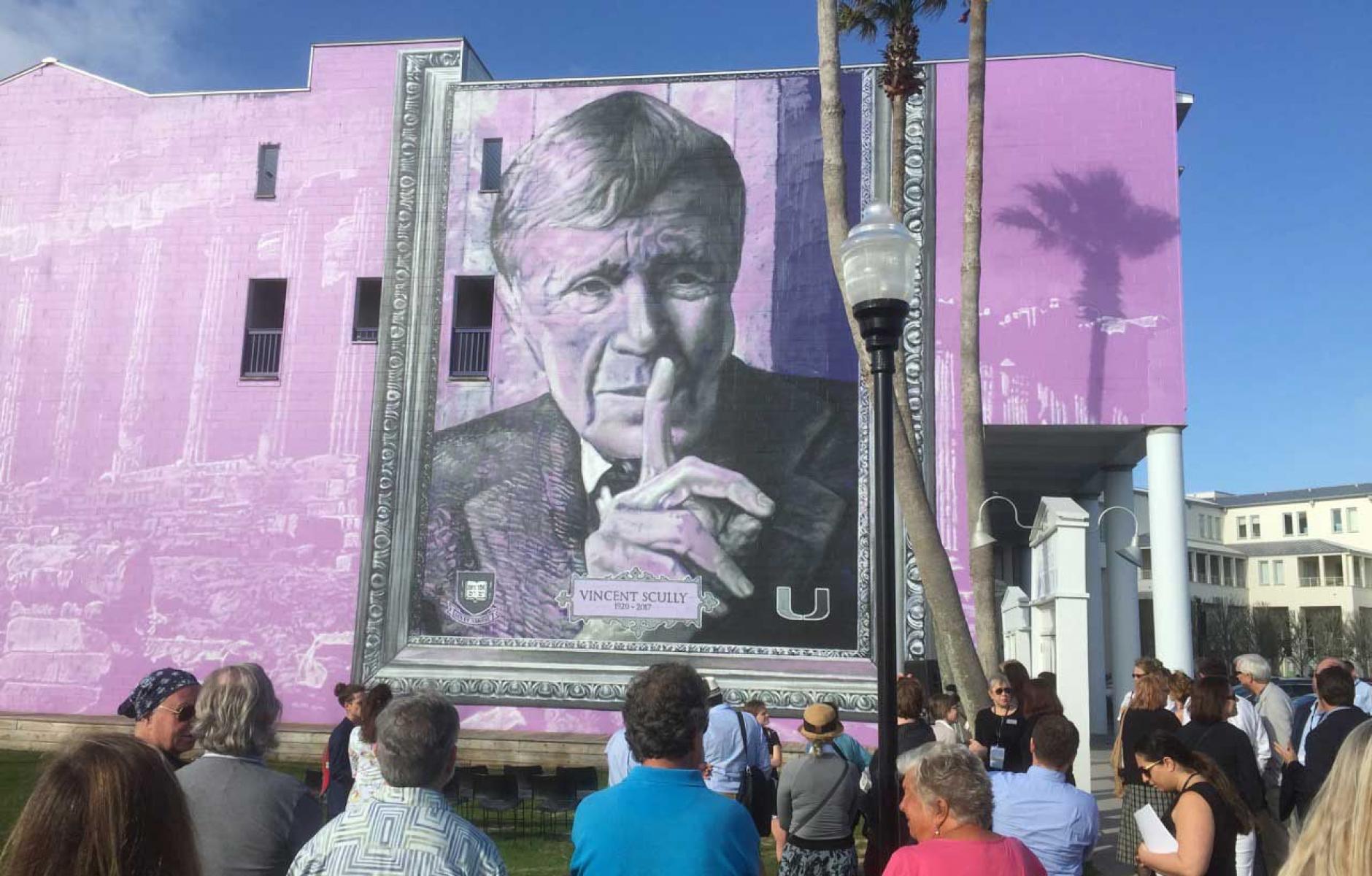 A crowd gathers for the February 23 unveiling of the Vincent Scully mural at Seaside. Photo by Philip Langdon.
Scully at Seaside
A four-story-high mural of Vincent Scully, a Yale professor of architectural history over five decades, was unveiled at Seaside, Florida, in late February. The mural, commissioned by Seaside developer Robert Davis and DC-based architect Dhiru Thadani, was painted by Baltimore public muralist Andrew Pisacane, who goes by the name Gaia. The work is highly visible from Highway 30A, which goes through Seaside. 
Scully influenced the thinking of many architects and urban designers, including Seaside planners Elizabeth Plater-Zyberk and Andres Duany. He died November 30.
Besides the portrait of Scully in an old-fashioned frame, the mural features a background of the Parthenon in Greece, subtly visible in purple in and around the frame.
Seaside is noted as one of the birthplaces of New Urbanism. Although Seaside has become an expensive resort over the years, it has many informal touches such as food carts that line 30A in the central square, shacks that house shops on the beach side of the highway, a Charter School that is open to students from around the county, "Katrina cottages" that house visiting artists, and now the mural.