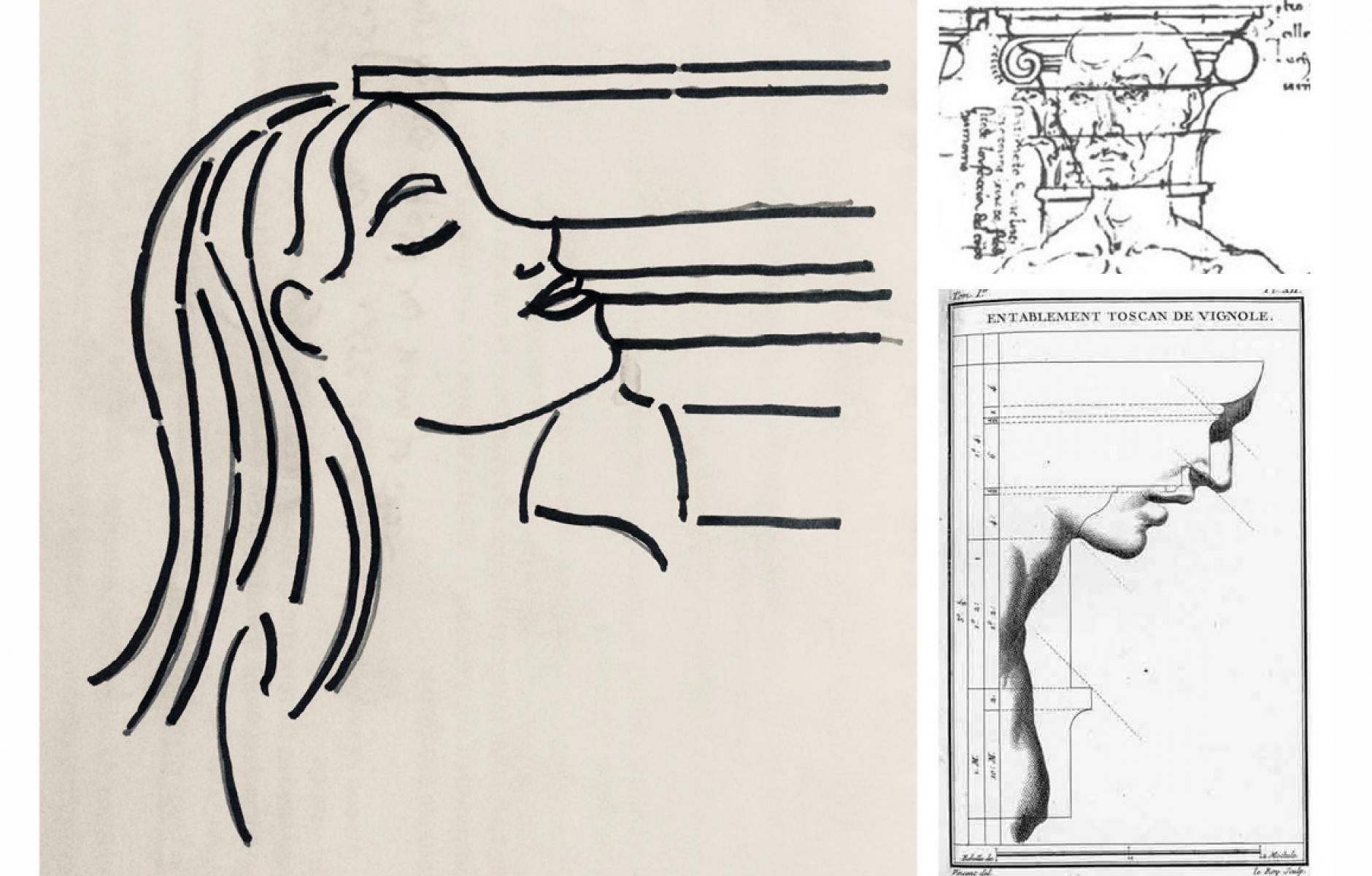 Gaither Pratt (drawing on left). Lower right—Jacques François Blondel's Cours d'architecture, Vol 1 (c. 1771); Upper right—Francesco di Giorgio Martini, Trattati di architettura, ingegneria e arte militare, (1470-92).
Why classical is classic
Architecture that is scaled to and reflects the human body is endlessly fascinating.
New York City architect Gaither Pratt recently drew and posted the image above left on Pro-Urb, the Internet list for professional urbanists. Others sent historical images on the right. Pratt explains:
"On my subway rides around New York City I like to sketch people to pass the time. I've noticed that the profile of a face matches the profile of a cornice. Coincidence?  Maybe this is some of the appeal of classical architecture, seeing echos of the human body in proportion and detailing."
He added:
"It seems obvious, but I like the idea that cities, architecture and details are scaled to the human body. Walkable distances (quarter mile neighborhood radius),  buildings no higher than would be reasonably climbed by stair (six stories),  punched openings proportioned to human scale, ornament or detailing with some reference to nature or the human figure. I think these things make architecture and cities relatable and enjoyable for all. I see this everyday in the brownstone Brooklyn neighborhoods and some neighborhoods of Manhattan."