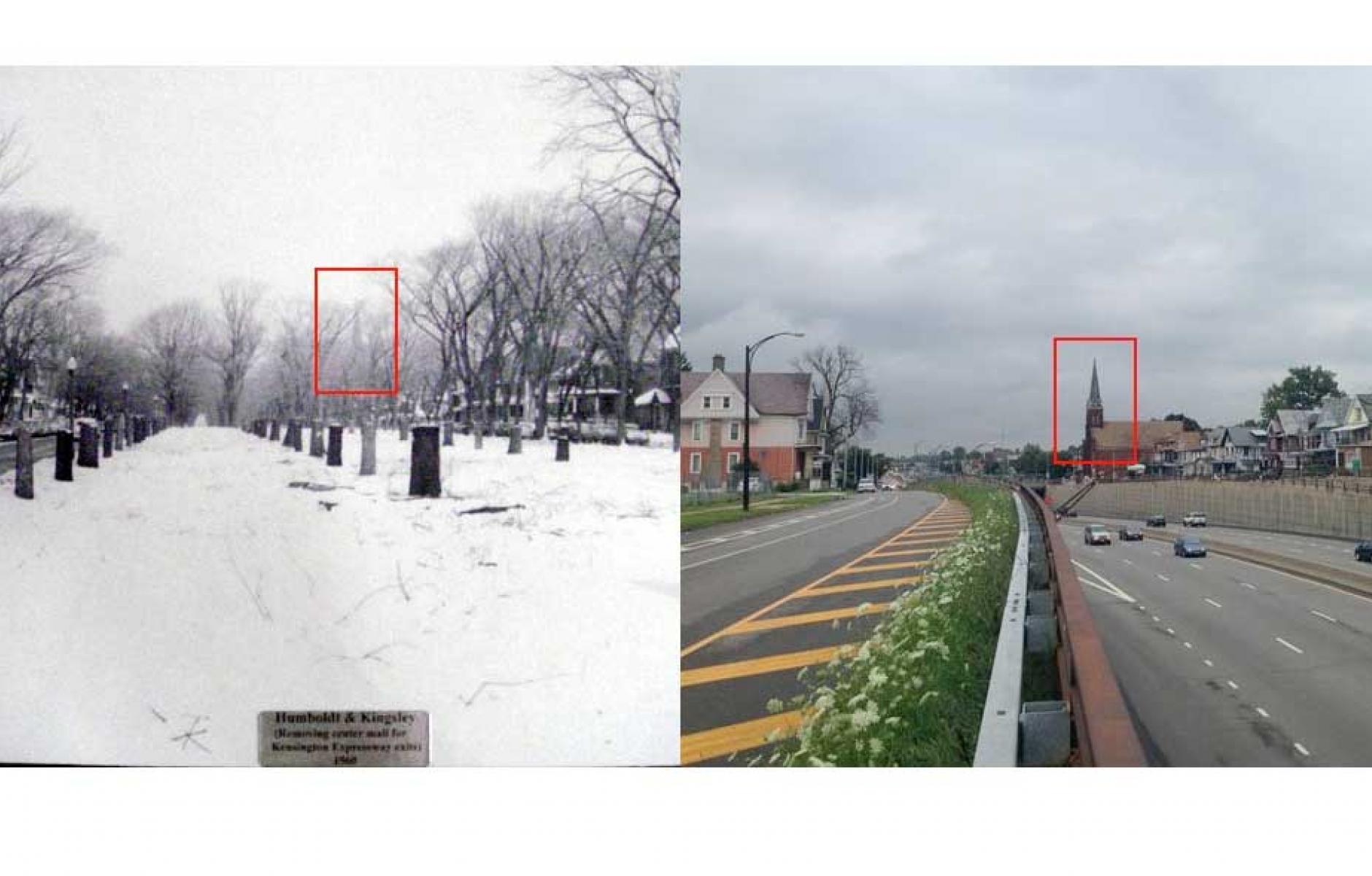 Source: Ian Lockwood
When the highway hit Buffalo
These photos are taken from the same spot in Buffalo, New York (see highlighted church steeple)—in the early 20th Century and recently. The photo at left captures the city in the early stage of demolishing a beautiful street to make way for a highway. As transportation engineer Ian Lockwood wrote on Twittter:
Imagine walking along a linear park to your church on a fresh winter morning & seeing the steeple through the trees. On your walk the next day, you witness a chainsaw crew cutting down the trees. Then the bulldozers & pavers show up. Buffalo NY meets ‪#motodom‬. How would you feel?
A thoroughfare was built, which eventually became the sunken Kensington Expressway, NYS Route 33, that you see on the right.

highways