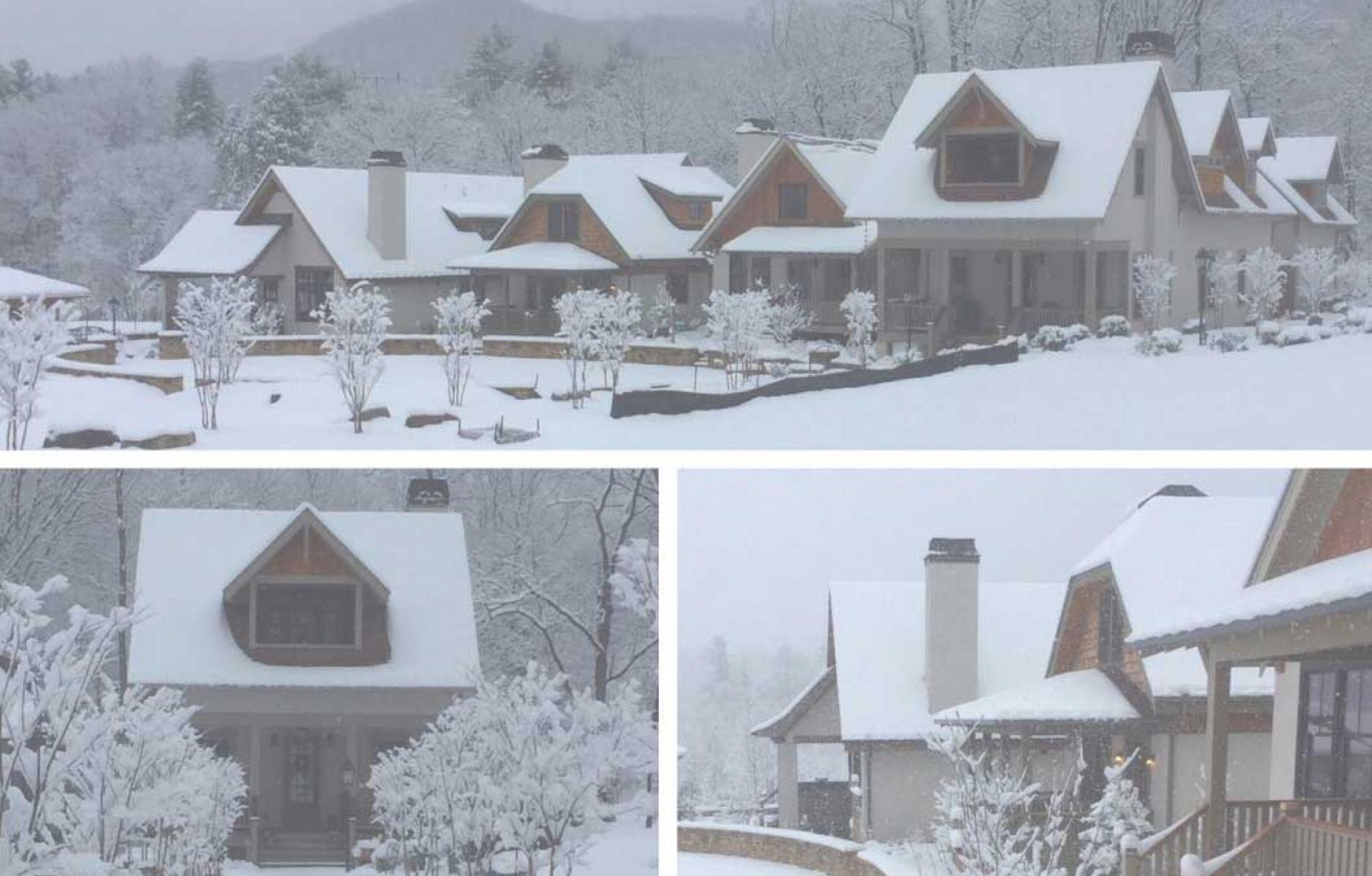 Photos by Tom Low
Snow-globe urbanism
A recent snow captures the beauty of a 1.7-acre cottage development, a new extension of the Village of Cheshire in Black Mountain, North Carolina—near Asheville.
Architect and urban designer Tom Low designed the Pocket Court Project around two oval-shaped greens using a "light imprint" approach to green infrastructure—which means that when this snow melts, most of the water will filter directly into the soil.   
But now in the mountains of North Carolina, and much of the US, the landscape is in the icy grip of winter. The Northeast, in particular, is well below freezing. But the compensation is the beauty of winter in an urban place—in the case of Low's cottages, a village setting.