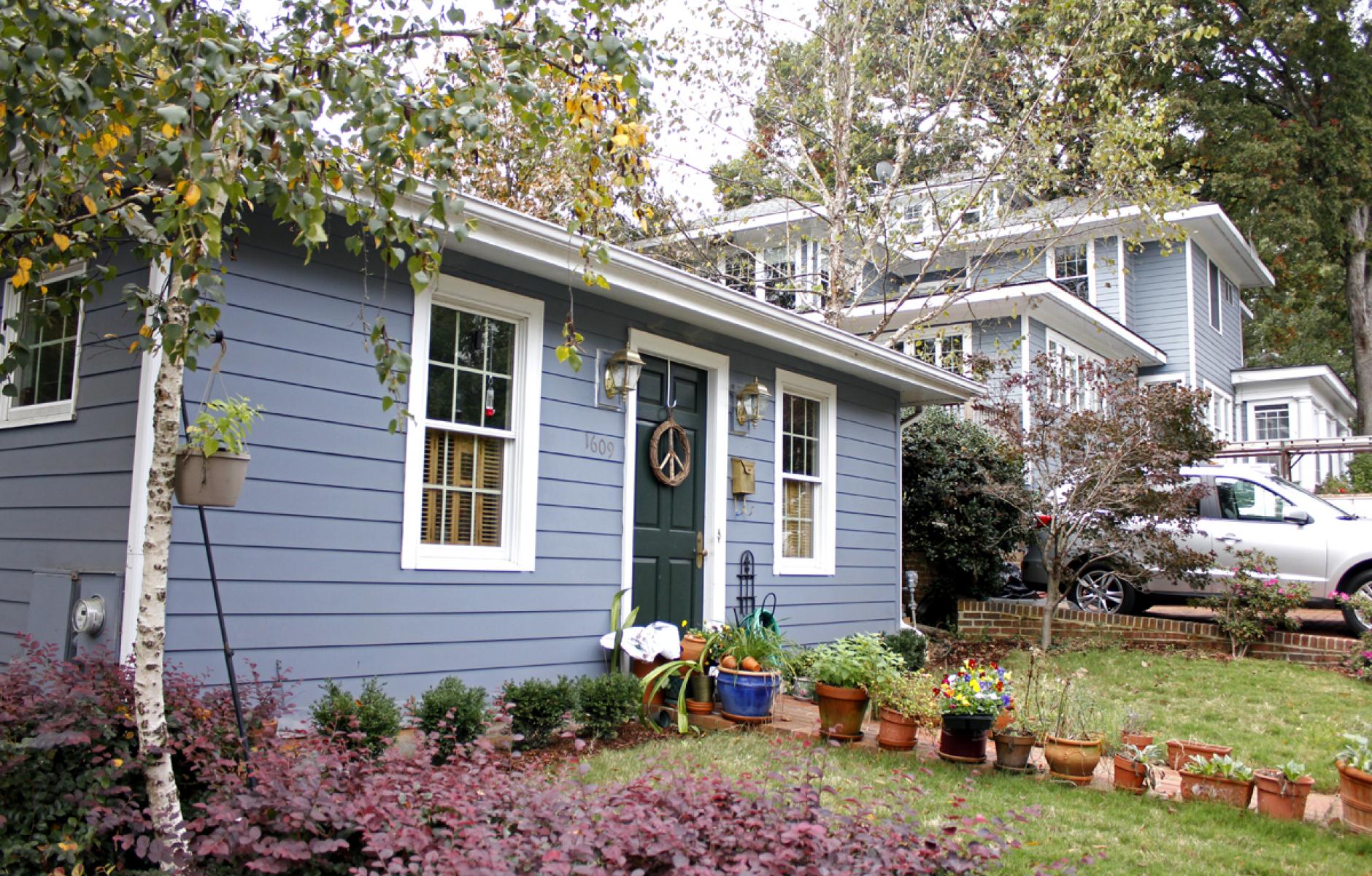 Credit: Coalition for Smarter Growth
Why small will soon be large
The first national summit is coming on accessory dwelling units, the small housing type that has big potential.
Cities around the U.S. are grappling with skyrocketing rents and home prices - and increasingly looking to accessory dwelling units (ADUs) for relief. These small homes built in the backyards, attics and basements of single-family houses can offer solutions to cities facing steeply rising rents, displacement, and the pollution that is changing our planet's climate.
Long seen as a novelty in real estate development, ADUs are experiencing a new wave of interest from organizations as diverse as Smart Growth America, Sightline Institute, and AARP.
Major cities like Austin, San Francisco, Seattle, Los Angeles, Nashville, San Diego and Minneapolis have made recent legislative changes to make ADUs easier to build. The state of California followed suit with a new law that took effect in January of 2017.
Benefits for communities and families
For housing-crunched cities, ADUs offer new ways to increase affordable housing options and meet sustainability targets. Increasing housing supply is a key factor to promote housing affordability. The choice for most cities is to build "up" into apartment or condominium towers in areas that are already densely developed. Building new housing "out" into the suburbs increases greenhouse gas emissions from transportation and commuting.
ADUs are a particular form of infill—they are built "in" existing residential neighborhoods, and in existing single family home lots that were previously considered closed for development.
For the homeowners who manage their construction, ADUs present opportunities to earn rental income and have greater flexibility in their housing. ADU owners can use their secondary homes to offer low-cost housing for children returning from college, create age-friendly housing for their parents, or can even design the units for their own future retirement.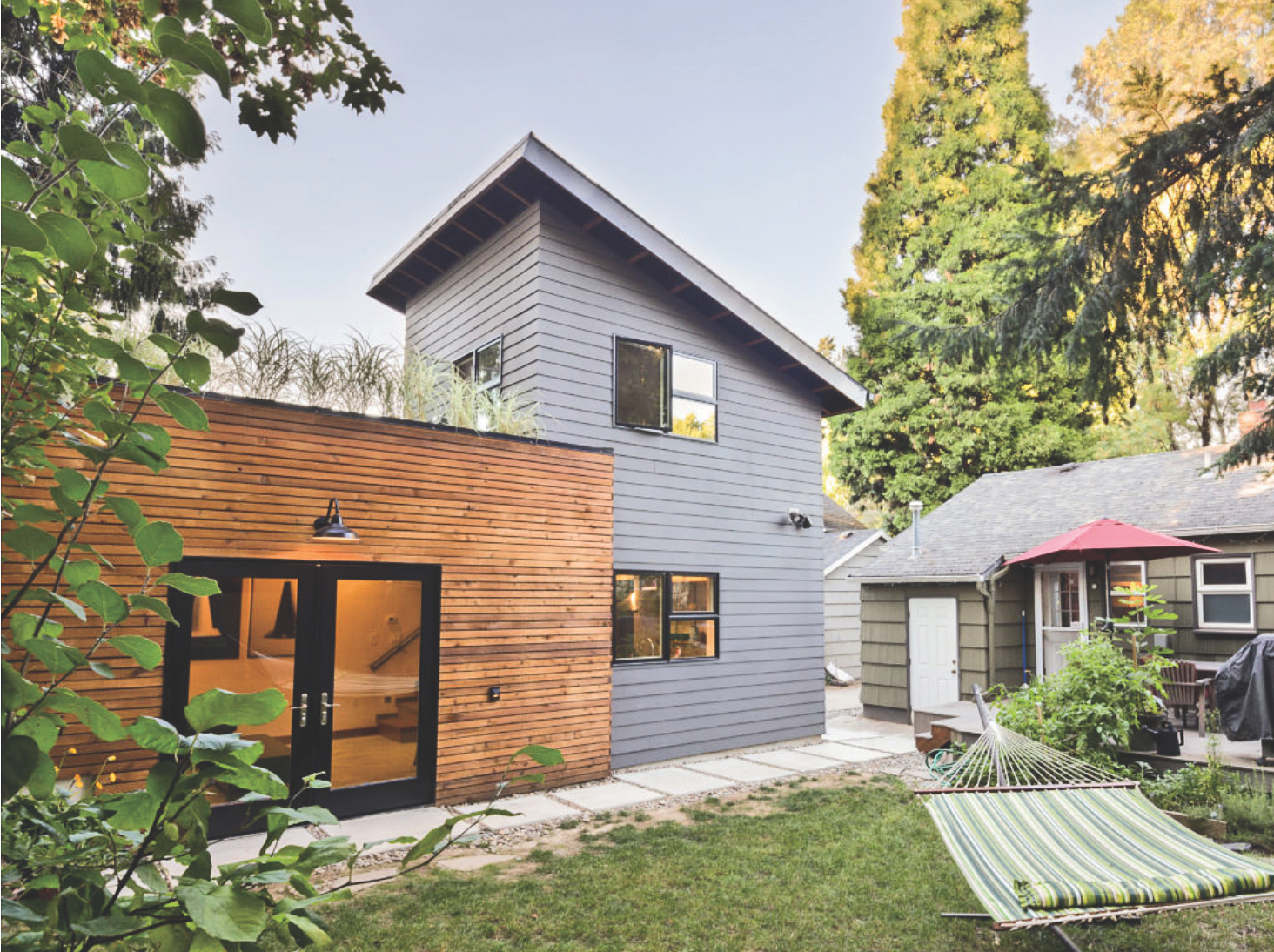 This flexibility allows families to naturally grow and shrink over time with access to housing that fits each circumstance. With a larger, primary home and a 600-800 square foot ADU, a married couple have the space they need to have children, send them into the world, invite aging parents back home, or become frequent babysitters to grandchildren – all without leaving the property.  It also creates a vital economic resiliency for families and communities. An ADU can help a family earn money in lean times, or be used to help struggling family or friends in boom times.
Regional Progress
With clear benefits for both cities and their residents, many are asking how to encourage ADU development. Progress on this front has been highly regional, with some markets leaping ahead, and others just beginning to navigate the barriers of code, zoning, politics, and NIMBYism that can slow down the market.
Vancouver, British Columbia began easing ADU restrictions in the 1980's, eliminating barriers to development and offering a path to legally permit previously illegal developments. A third of Vancouver's single family houses now have accessory dwellings, making them the stand-out ADU leader in North America.
Portland, Oregon and Seattle, Washington both have legal ADUs on one percent of their single family homes – and they're the U.S. leaders in ADU development. According to a spring report from the Case-Shiller home price index, both cities also had the greatest increase in home prices from 2016 to 2017. Lack of supply combined with an influx of new residents caused Portland's home prices to jump 9.7 percent in that period, and Seattle's a startling 12.2 percent.
If Portland and Seattle had as many ADUs as Vancouver, each city could add 40,000 to 50,000 new units to their housing stock, which would have a dramatic effect on supply and, in turn, cost. And these homes would fit into the character of the existing residential neighborhoods that attract many residents to these cities in the first place.
So how can Portland and Seattle follow in Vancouver's footsteps? And how can other U.S. cities begin catching up to Portland and Seattle?
The first national ADU summit
The codes and policies that govern ADUs are highly local, so most ADU education is regional. For instance Washington, DC made ADU-friendly zoning changes in 2016, and their important upcoming Reinventing the Home event on October 23, 2017, will rally local leaders to get to work on developing their local ADU market.
Local movements are vital to drive the market, but it's time for the national leaders in ADU development to meet and share the many ADU best practices that transcend jurisdiction. That's why this fall – for the first time – the national leaders in ADU policymaking, design and development will gather to share what works in their respective markets.
The Build Small Live Large Summit on November 3-5 in Portland, Oregon will gather ADU experts from diverse markets like Vancouver, BC; Washington, DC; Austin, Texas;  and from multiple cities in California. Many of the leaders in this emerging market are distributed across North America, and will meet in person at the Summit for the first time.
Sessions at the Friday Professional Summit include new ADU market research, innovative financing and development models, and practical lessons from regions leading the way in ADU development. Other sessions focus on benefits and opportunities ADUs present to specific demographics, like age-friendly housing for seniors and experimental affordable housing programs using ADUs and small homes. 
Optional weekend programming allows participants to see ADU development in action. Saturday offers a guided or self-guided tour of ADUs and small home developments in Portland. Since many cities with rising home prices also struggle to serve their houseless populations, there is also a unique guided tour of several tiny house villages for citizens experiencing homelessness. Sunday offers a deep dive educational workshop on ADU development for homeowners and professionals who want to see how Portland has helped spur ADU popularity with market education.
We invite you to take your place in this newly booming housing movement to build more equitable and sustainable communities with ADUs. Learn more and register now at buildsmall-livelarge.com.