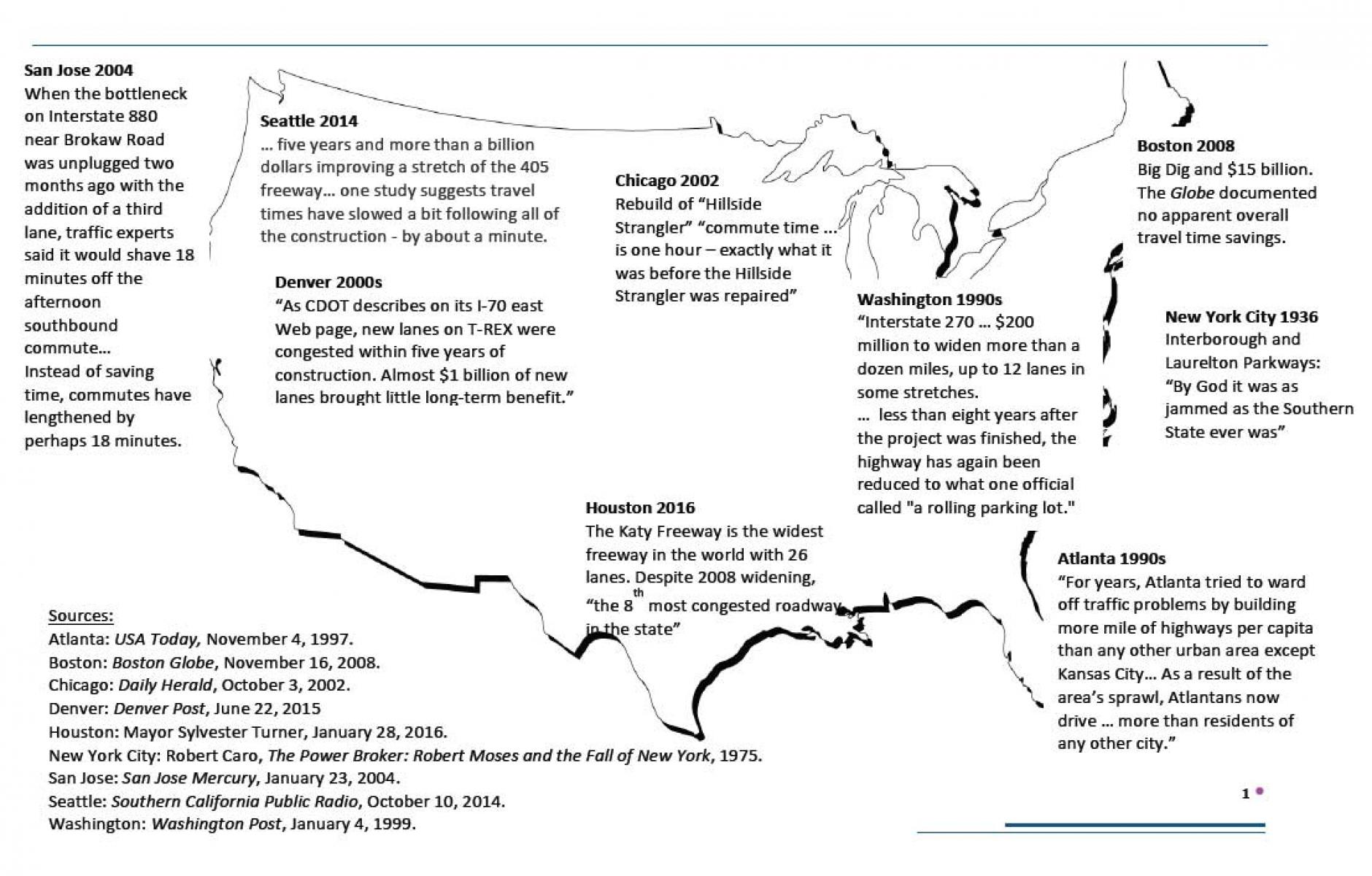 Map by Norm Marshall. Click for closer view.
Eighty years of false freeway claims
Urban freeways never deliver the congestion relief that transportation planners promise, according to Norm Marshall of Smart Mobility. Marshall created this map that shows examples from around the country where urban freeways have disappointed predictions going back eight decades. Urban freeways, unlike highways through the countryside, largely substitute for local trips until—through congestion at peak hours—the travel time is equal to alternative local routes. The modeling that transportation engineers use often fails to take this and other factors into account. Marshall will report on a solution to this problem next week in a Public Square article.