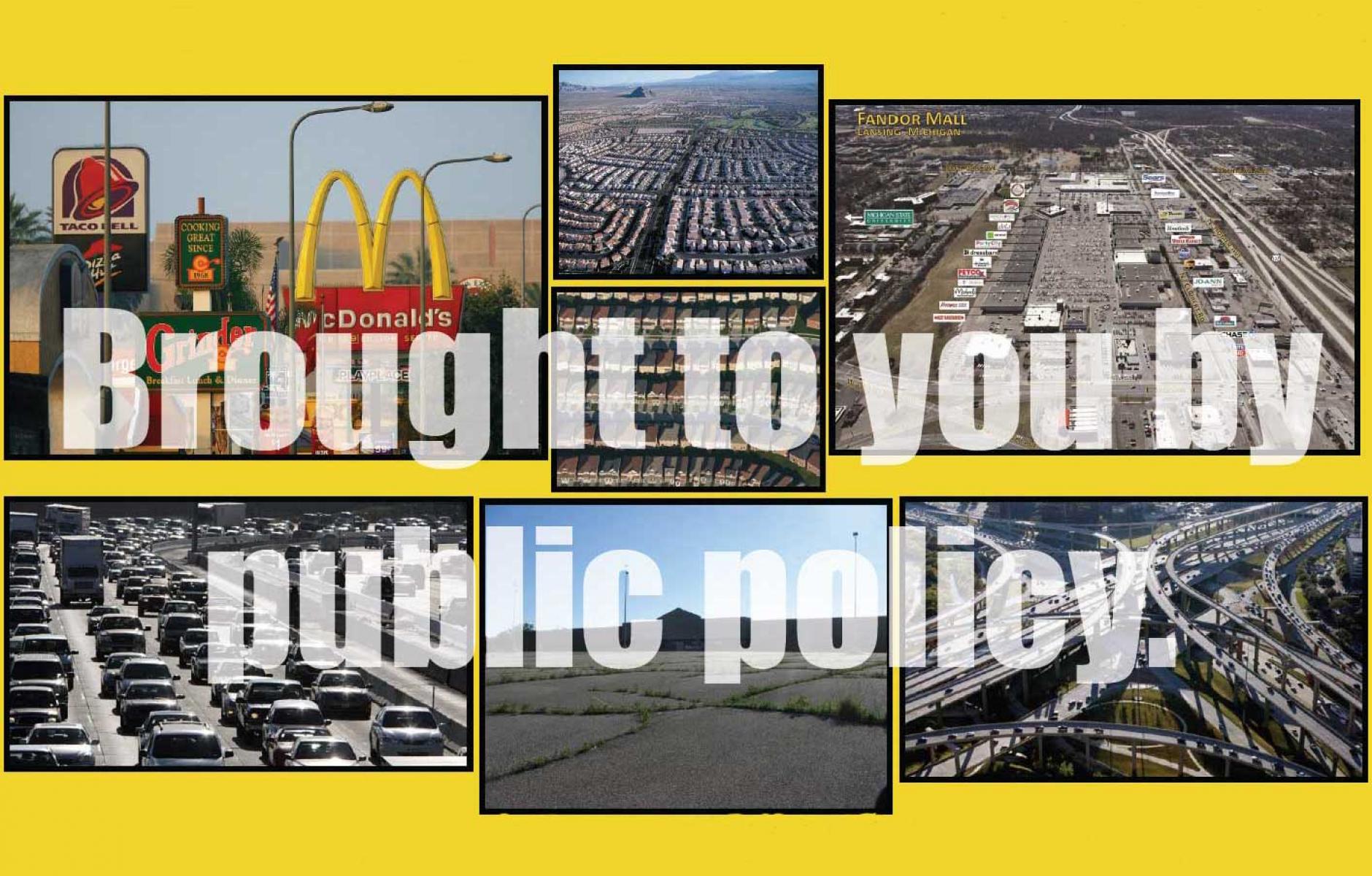 Source: Urban3
Sprawl: Brought to you by public policy
For those who are not land-use planning and development geeks, it may seem like communities are built by market forces or just happen randomly. But most development in America is shaped by zoning codes, other land-development regulations, and finance rules. For the last six decades, these rules have primarily created sprawl.
Just as zoning codes are the DNA of communities, thoroughfares are the bones. They determine the shape of communities and how they can be navigated—by cars only, or by other means such as walking, bicycling, and mass transit (rail or bus transit will be used sparingly if the streets at both ends are not walkable). This image by Joe Minicozzi of Urban3 drives home the point that we all create the communities that we get.
What do you do about it? First become aware of how government policy drives the form of communities, then support changes in street design and zoning rules to create more livable communities that serve the needs of all citizens. Only you can build better communities.