Lively Larkin Square with the old warehouse buildings in the background, no repurposed as modern workplaces. Source: Photo courtesy of Larkin Square.
A former industrial site pumps life into the city
One of Buffalo's brightest spots of resurgence, Larkin Square combines adaptive reuse, restoration, and new buildings and public spaces that complement the old.
Over the past decade and a half, the Larkin District in Buffalo, New York, has evolved from an abandoned industrial site to a thriving, mixed-use urban district that is spurring revitalization for blocks in every direction. 
Anchored by the headquarters of the First Niagara Bank, more than 2,000 people work in the Larkin District, about a mile east of downtown—more workers than the former powerhouse Larkin Soap factory and warehouses employed early in the 20th Century. 
The site is still growing by leaps and bounds through a combination of adaptive reuse, restoration, and new buildings and public spaces that complement the old. A 1937 diner restoration, an historic men's club converted to mixed-use space, new live-work buildings, and a new park are currently under development, according to the website Buffalo Rising. In recent years the district landed the Buffalo office of Pricewaterhouse Coopers, a professional services firm, and SolarCity, a regional alternative energy project. The district includes many other businesses, homes, and retail. The Buffalo News calls it "one of Buffalo's brightest signs of resurgence."
Larkin Square, one of the most active public spaces in Buffalo with thousands of visitors each week, is the beating heart of the reborn district. One of the city's most distinctive public spaces, the square is built on the parking lot of a 1930s gas station. The abandoned, vintage gas station is now The Filling Station restaurant, which opened in 2012.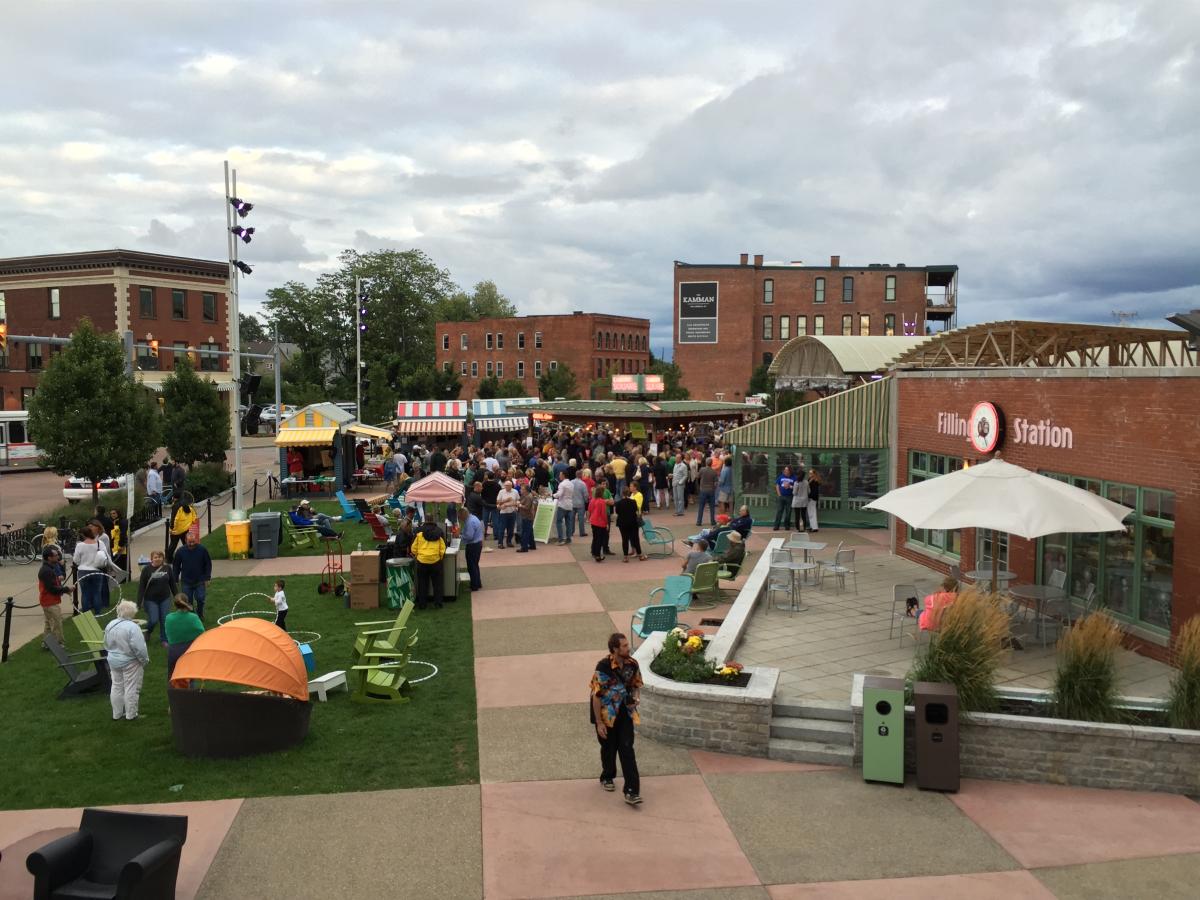 The 34,000 square ft. space has a performance pavilion, outdoor dining and seating, market stalls, public sculpture, and outdoor games. Larkin Square hosts a series of popular events like Live at Larkin music series, the outdoor Larkin Market, Food Truck Tuesdays, an Author Series, and other events. 
Games include "pickleball" courts—a cross between tennis, racquetball, ping-pong, and badminton—and shuffleboard. Larkin Links, a miniature golf course, described by the website Buffalo Rising as a "wondrous riot," recently opened. All outdoor games are free. 
Developer Howard Zemsky purchased the vacant buildings in 2002 and began planning the transformation into a vibrant neighborhood. His wife Leslie Zemsky holds the title "director of fun," putting together the activities that bring Larkin Square to life. The amenities are helping to draw permanent attractions, such as the Flying Bison Brewing Co, a microbrewery, that opened a $2 million facility in 2014. A distillery is planned to open soon, along with a new restaurant in a restored 1930s prefab diner, according to Buffalo.com.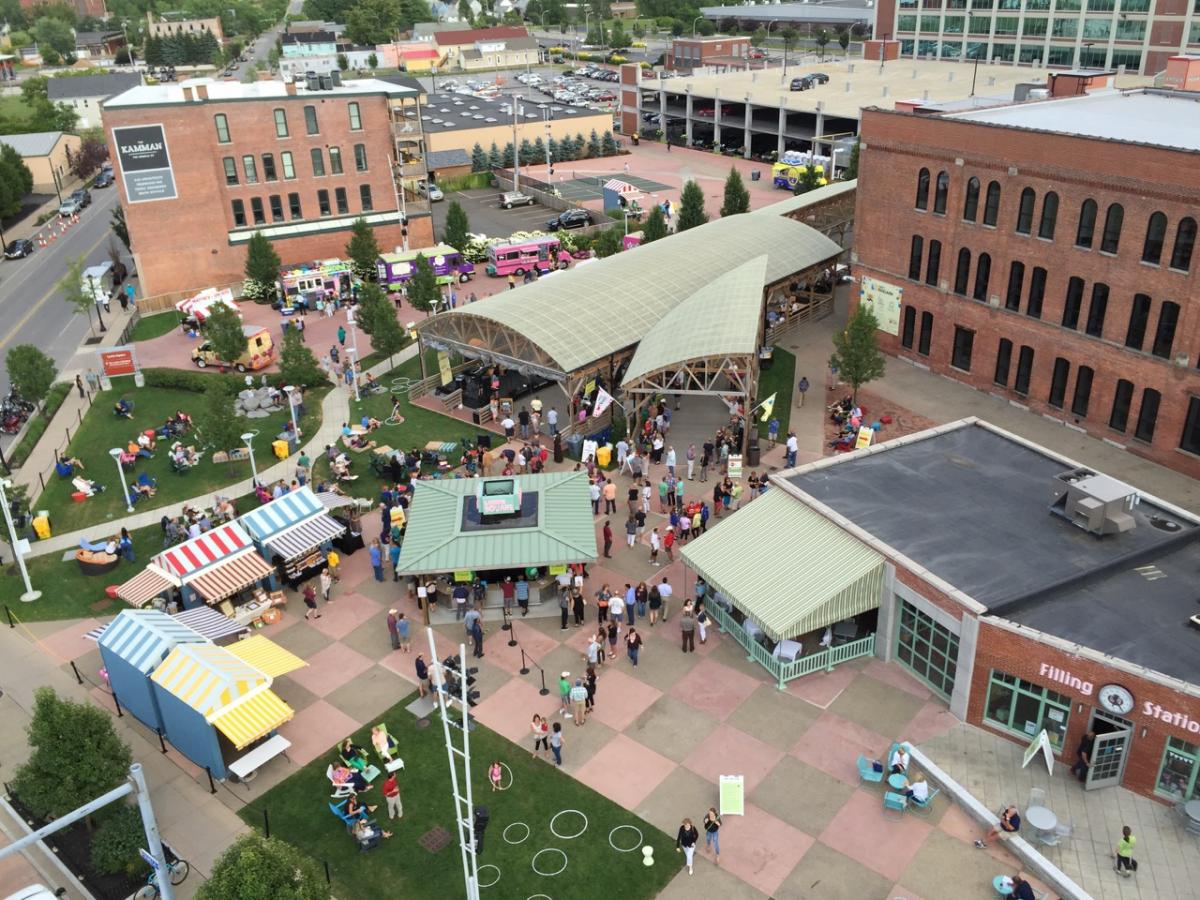 The lively mix could not have happened without a physical makeover. Six buildings remain from the area's manufacturing heyday, including the Larkin Center of Commerce, 1.3 million square feet under one roof and the second biggest building of its kind in the state. More than $2 million in streetscape improvements have added new sidewalks, trees, street furniture, lighting, bus shelters, and other improvements, according to the University of Buffalo. 
"Our design challenge was to transform a railroad-era industrial superblock into humanized, smaller, multi-use blocks that were knit together by pedestrian-priority circulation paths," says Tim Tielman, principal with The Neighborhood Workshop LLC.