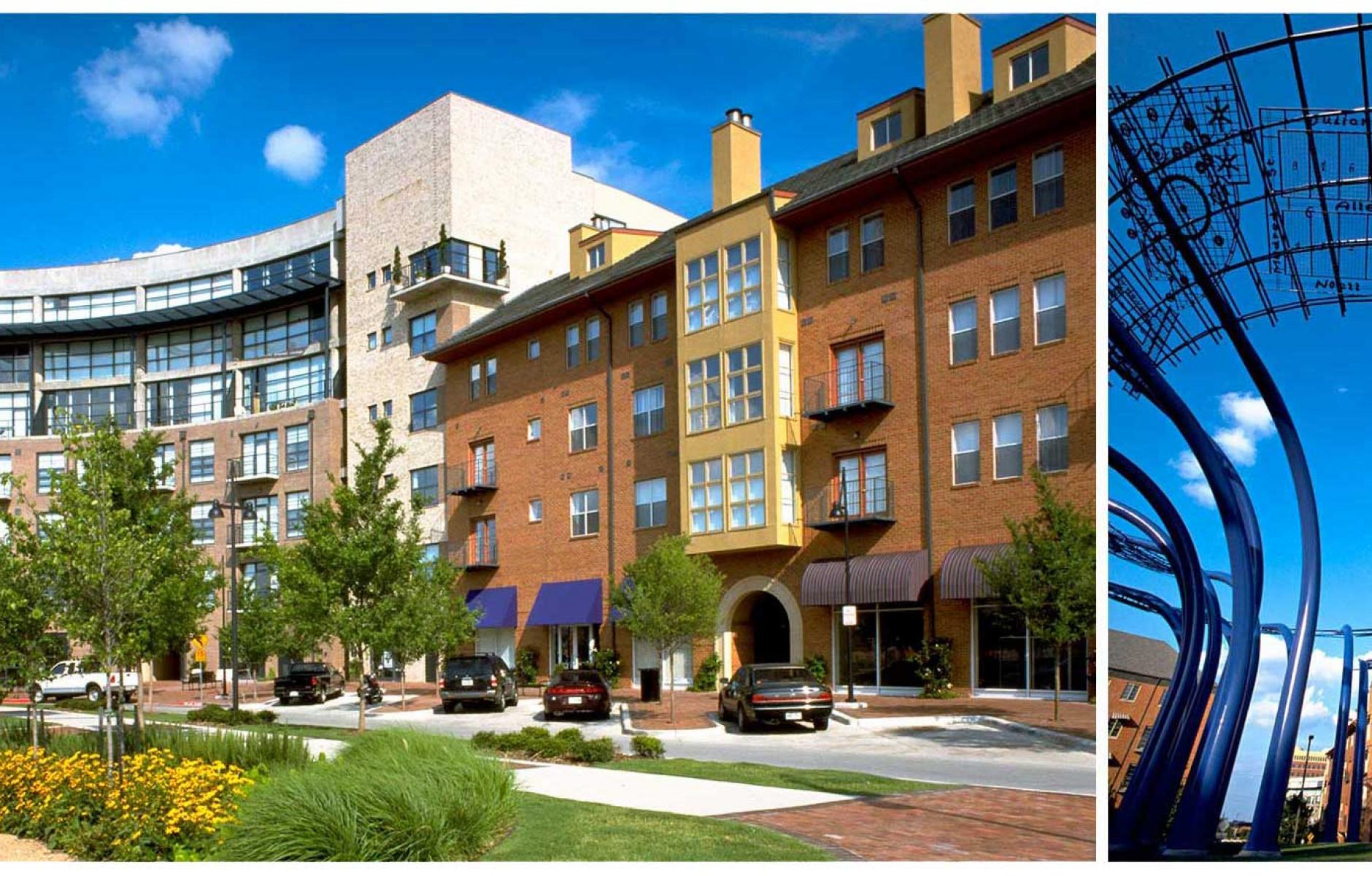 Addison Circle. Source: RTKL
Suburbs opt for urban streetscapes
Some suburbs are building an entire urban downtown from scratch to provide a unique identity and appeal.
Many suburbs are retrofitting to include walkable urbanism, but a few are building an entire urban downtown from scratch. The Fall 2016 edition of Development Magazine, published by the NAIOP, the national commercial real estate association, reports on three municipalities across the nation that have fully committed to this idea.
Addison Circle in Addison, Texas, is one of the pioneers of this kind of development, according to City Streetscapes Arrive in the Suburbs. Other cities like Westminster, Colorado, and Dublin, Ohio are now following that model.
These projects are led by the cities and built by private developers. They are based on new urban design, in Addison's case by the firm RTKL. "It means walkable sidewalks that create a stronger feeling of community, as well as retail and office storefronts and buildings that help shape this kind of rich and lively public realm, an 18-hour-a-day scene," notes contributing editor Sam Black.
Addison Circle began as a vacant, 80-acre site, later expanded to 124 acres. It now has 2,400 residences, including townhouses, condominiums, and apartments, plus 625,000 square feet of office, retail, and restaurant space. Addison Circle has many parks and public spaces that serve the entire community, host festivals, and provide the municipality with a "coherent core" that it lacked.
"Orlando Campos, Addison's director of economic development, adds that 'The walkable environment certainly makes leasing office space in the area much easier. More and more companies are searching for the ultimate live, work, play environment. The two largest office buildings in the neighborhood include Addison Circle One (294,000 square feet), which is 95 percent leased, and Addison Circle Two (200,000 square feet), which is 100 percent leased. Retail vacancies are at record lows.' "
Halfway between Boulder and Denver, the suburb of Westminster, Colorado, was home to a 105-acre regional mall that struggled since the 1990s. The city of about 113,000 decided that this tract offered a great opportunity to create a downtown. The plan by Torti Gallas focuses on mixed-use, higher density, a network of small blocks and streets, and a series of urban public spaces that mark a similar approach to Addison Circle and a departure from what is typically found in a post-World-War-II suburb.
Development goals for Downtown Westminster include approximately 2 million square feet of hotel, office and retail space, and as many as 2,300 dwelling units, up to 20 percent of which will be affordable or workforce housing.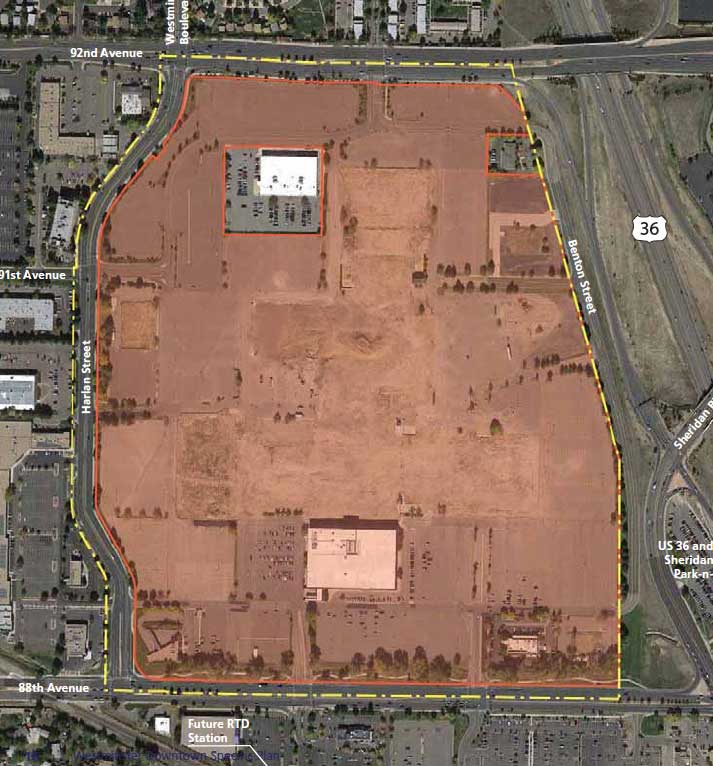 Lessons Learned
According to Black, Addison, Dublin and Westminster's experiences offer the following lessons to developers, property owners, investors and other municipalities:
Suburban municipalities, which traditionally have been responsive to the needs and wants of residents, should also focus on the needs and desires of employers and the workers these businesses seek. Dublin is an excellent example of a city acting on this insight.
Suburban redevelopment efforts like these can't be accomplished on a property-by-property basis; they require a master planning effort, with municipal leadership and an understanding of the market. 
Public funding and public-private partnerships also are typically needed to get these types of efforts off the ground.
Form-based codes may be gaining popularity among municipalities and are particularly well suited for walkable downtown-type development.
Large, contiguous land parcels, whether former mall sites or abandoned/underused properties, are excellent sources of land for walkable urban development.
The municipality's role does not need to stop at infrastructure development, as demonstrated in Westminster. Cities can take ownership positions to accelerate development and mitigate risk.