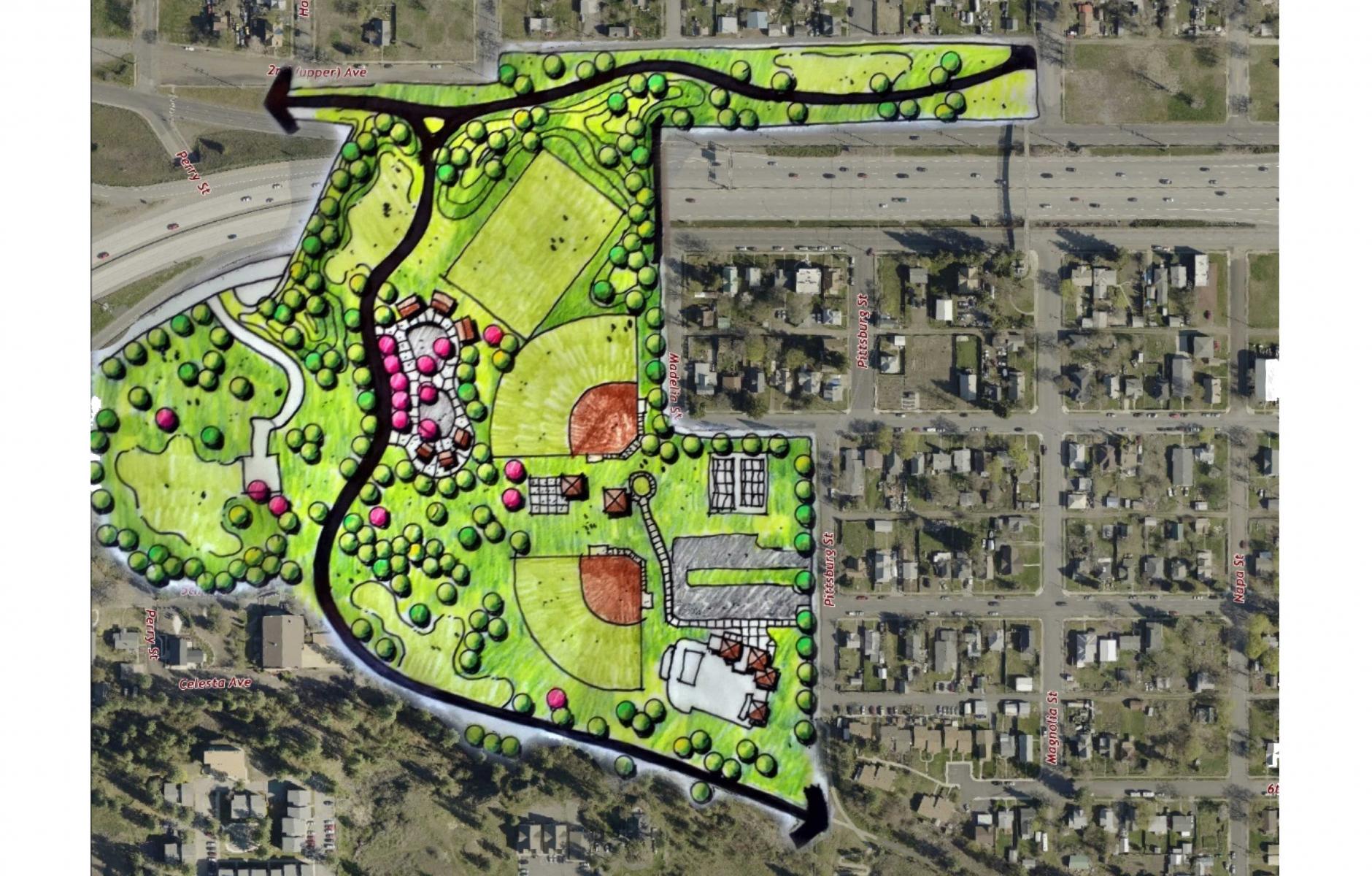 Design solutions suggested for reconnected Spokane neighborhoods
This article is part of our ongoing coverage of the Ladders of Opportunity Every Place Counts Design Challenge, a program of the U.S. Department of Transportation with design assistance from CNU. Learn more at cnu.org/everyplacecounts.
An engineering and planning team assembled by the US Department of Transportation (USDOT) worked with community residents to imagine design possibilities for neighborhoods impacted by freeway corridors in Spokane, Washington. 
The design-driven workshop event took place in mid-July, when Spokane hosted USDOT's first Every Place Counts  workshop with planning and design assistance from CNU. This summer, USDOT brought the design challenge to three other locations: Nashville, Philadelphia, and Minnesota's Twin Cities.
Initially focused on mitigating the highway impacts and reconnecting neighborhoods around I-90, the Spokane event suggested complete streets, conversions of one-way streets to two-way, roundabouts, and a bicycle/green infrastructure network to mitigate the impacts of the highway, which divided the city in the 20th Century. During the course of the workshop, strategies for improving connectivity around the unbuilt Interstate 395 corridor were also generated.
"Cutting off communities happened all across the country. We need to rethink how to connect people," says Stephanie Jones, senior counselor to the Secretary and Chief Opportunities Officer for USDOT. Jones laid out U.S. Transportation Secretary Anthony Foxx's Principles For Connecting People To Opportunity at the workshop:
1) Transportation is essential to opportunity.
2) Transportation decisions need to be made with and for those who it needs to serve.
New ideas for mitigating the impact of the $879 million I-395 North Spokane Corridor were also explored. A boulevard could handle the cars and trucks on US 395—taking traffic off of Division Street downtown—according to Ian Lockwood, a transportation engineer who presented at the workshop for CNU's design team. The 100 to 150 workshop attendees included community advocates, city officials, federal and state agency leaders, and expert CNU member volunteers.
A director of a nonprofit organization that serves businesses in a Spokane neighborhood damaged by I-90 came hoping that "this workshop will bring to light the fact that the new I-395 corridor might repeat the same issues caused by the I-90 corridor. Entire communities are disconnected from the few resources that are in the city, such as grocery stores."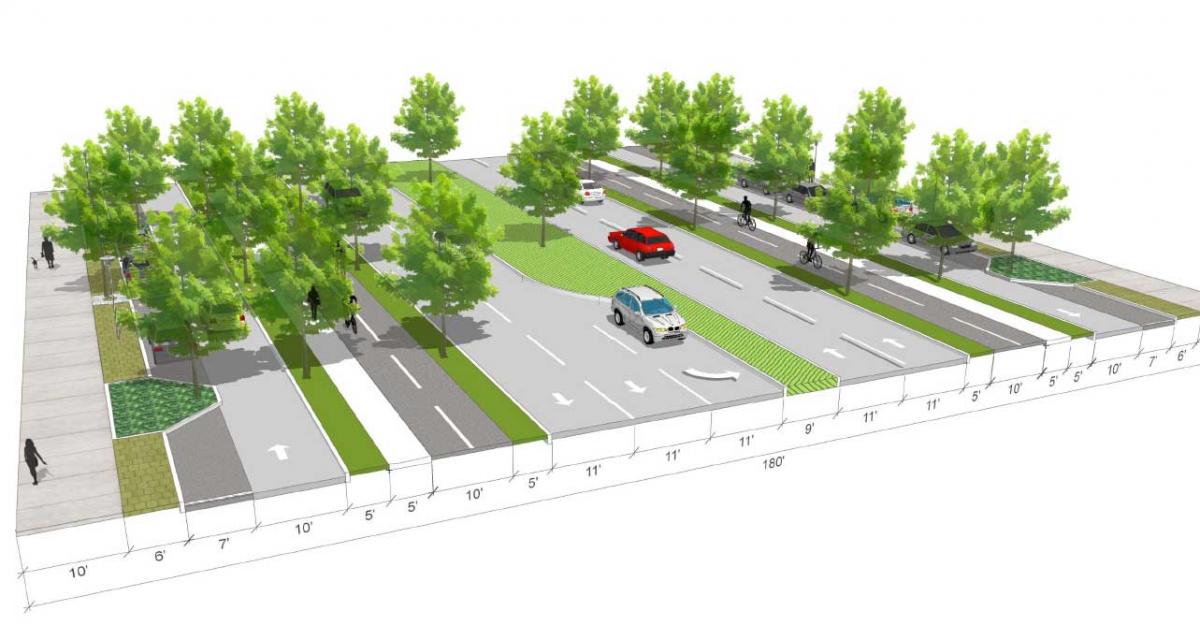 A boulevard would allow drivers, pedestrians, and bicyclists to cross and new businesses to face the thoroughfare. The North Spokane Corridor could impact many neighborhoods—including Hillyard, Chief Garry, Minnehaha, and East Central.
Other ideas presented at the workshop could also have a lasting impact on Spokane, a city in eastern Washington with about 213,000 residents, according to 2015 estimates. Spokane is growing, has a median household income less than the national average, and is home to many families with children under the age of 18 (28.9 percent).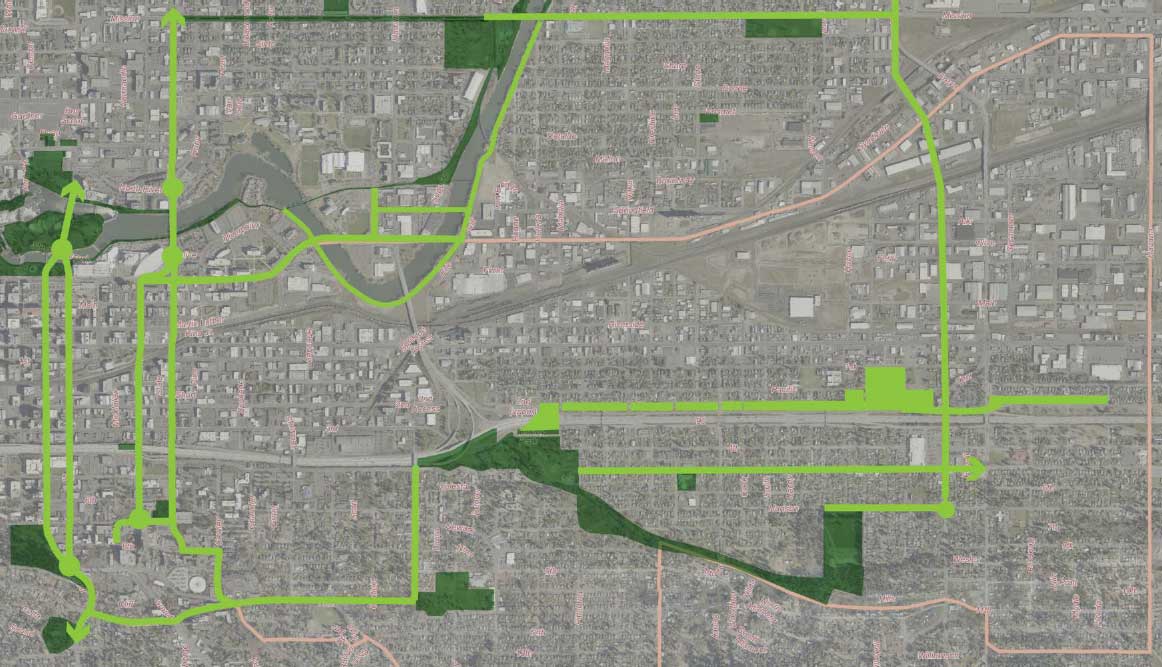 A trail network was presented for consideration of short-term implementation. The Children of the Sun Trail is proposed along with the North Spokane Corridor, linking to open space along I-90. While the original plan included an expanded highway, it was suggested to build the trail now, prior to the thoroughfare, and link the trail to a network of multiuse paths, bike lanes, and green infrastructure throughout the city. A partial cap over I-90, with a park, could connect the network, thereby using green infrastructure to reknit the East Central Neighborhood—a historic streetcar suburb to downtown.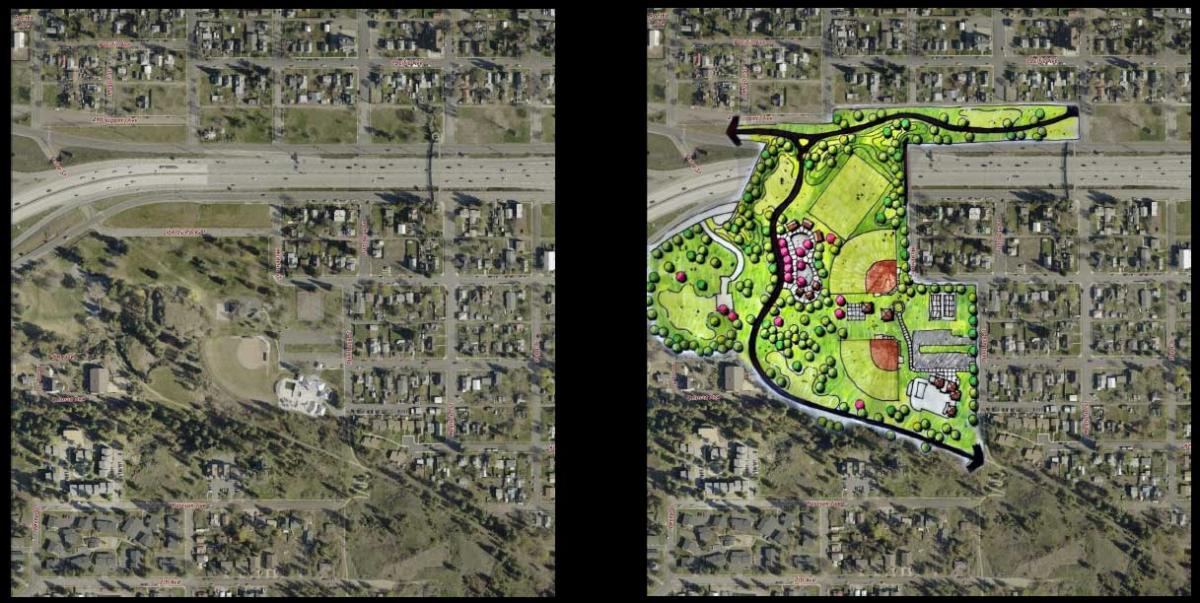 Connecting East Central is a key goal of the city. "The East Central Neighborhood deserves to rise from a place of last resort to a place of choice," the city wrote in its application.
More green space would give back to East Central residents something that was taken away with the construction of I-90. Mayor David Condon told the participants that 28-acre Liberty Park, designed by the Olmsted Brothers, was mostly consumed by the highway in 1968.
Ideas were suggested for improving the city's street network to mitigate the barriers imposed by I-90. Concepts include returning pairs of local one-way, north-south thoroughfares into two-way streets. This could create three more crossing choices in both directions—in addition to improving the livability of streets—a win-win for Spokane. New roundabouts—as many as seven—would improve the efficiency of those two-way streets, experts said. Also, three east-west complete streets were suggested to make thoroughfares parallel to I-90 more pedestrian and bicycle friendly, and promote economic development in East Central.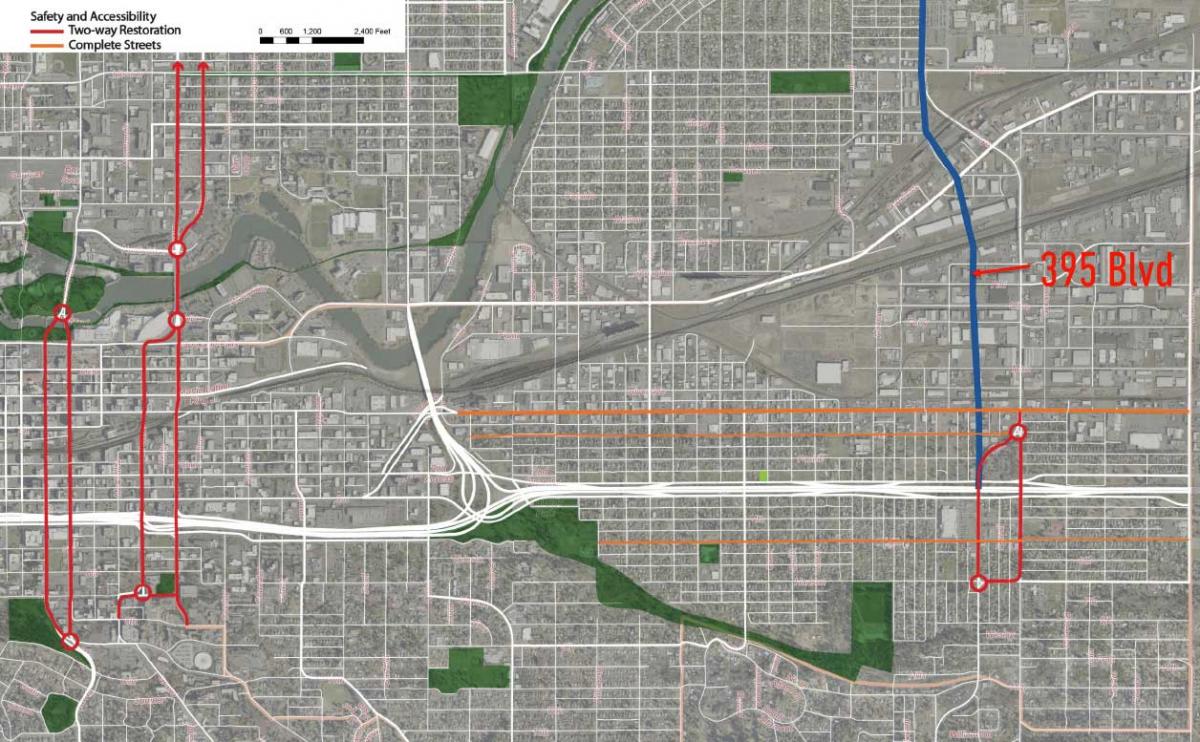 In his closing presentation, Lockwood challenged participants to think about the purpose of cities—and what is meant by "mobility."
"What ought to drive planning and design?" he asked. "Vision or traffic counts? Are highways best suited for connecting cities or connecting neighborhoods?" Although it is not always convenient, "It's never too late to change" the strategy for transportation and highways in Spokane, he says.