The entrance to a multiplex theater punctuates the view down a block in Belmar. Source: © Chris Whitis
A dead mall becomes a downtown for a sprawling suburb
Although Lakewood, Colorado, is the fifth largest city in the state, until the last decade the city had no true downtown. Instead, the Denver suburb boasted one of the country's largest indoor shopping malls, built in the 1960s—but by 2000, that mall was largely vacant.
That mall has been converted to a downtown called Belmar, anchored by a 16-screen cineplex, Whole Foods, Target, Best Buy, Nordstrom's, and a bowling alley—surrounded by 76 stores, 20 restaurants, and a block of artist studios. There are nine acres of urban parks and plazas—places that were lacking for the 147,000 residents of Lakewood prior to the transformation.
Employers occupy 281,000 square feet of office space, with more under construction—along with a new Hyatt hotel. Belmar hosts a weekly farmers market, festivals, and outdoor music performances for the city.
The economic activity and sheer, diverse living in Belmar dwarfs that of the mall that was replaced. See below the fine-grained pattern of buildings in 2015 compared to lack of diversity on the site previously. One of the old mall anchor buildings remains—shown in gray in the plan below right—and is now a multistory Dick's Sporting Goods.

"Urban renewal took an outdated mall with an abysmal 60 percent vacancy rate and morphed it into a vibrant urban landscape that serves as home to more than 2,000 residents and generates approximately $200 million a year in retail sales," says Lakewood Mayor Bob Murphy.
Developer and researcher Christopher Leinberger calls Belmar a prototype of how dead and dying malls will be redeveloped. Belmar is fetching a 60 percent price premium for its housing, he says.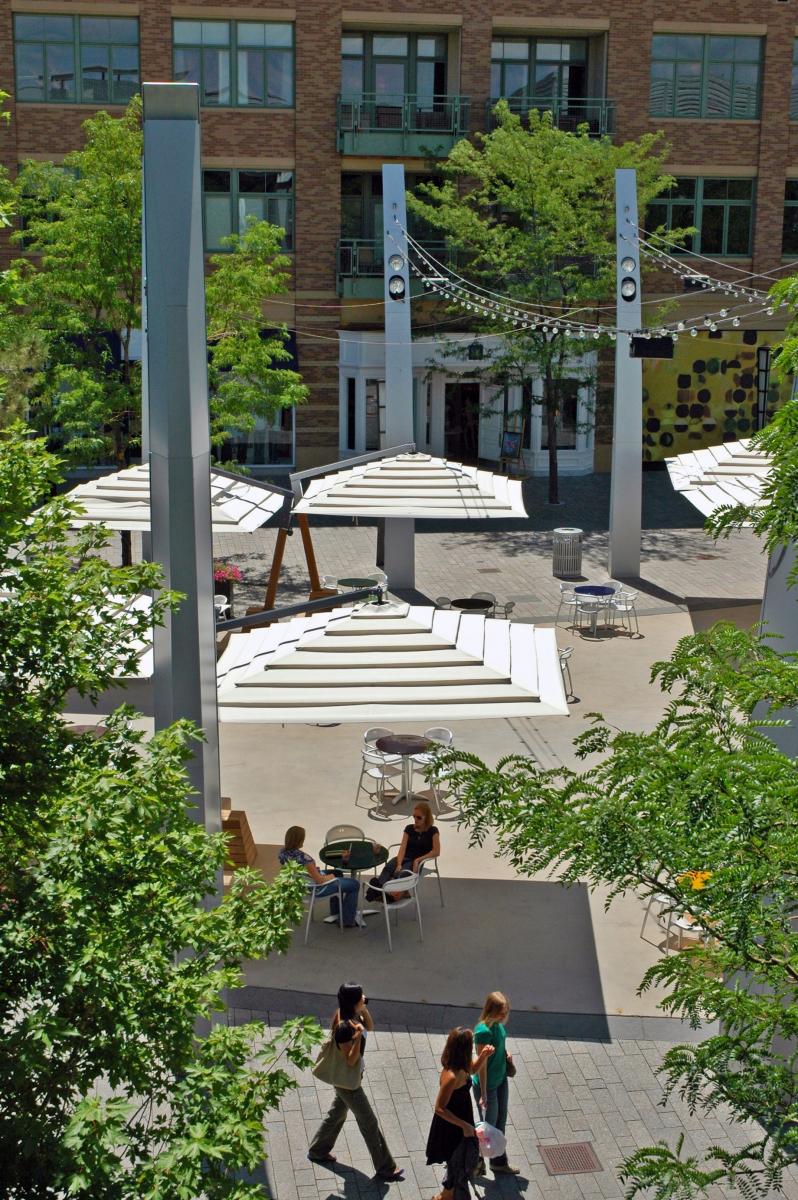 The development had a big impact on Lakewood, according to Tom Gougeon, principal and chief development officer for Continuum Partners, the developer. "Belmar brought together a lot of uses that might otherwise have dispersed around the landscape," he says. "It will make Lakewood more viable in the long run economically, as a first tier suburb" of Denver.
Given the large commercial boxes developed in Belmar, creating a walkable place was a challenge to the lead designers, Elkus Manfredi. "The theater would have done better at the start if it were at the edge, but we felt that it is better for everybody if it were placed at the center," says Gougeon. The decision meant that the entire theater box must be enclosed with high-quality, mixed-use buildings.
Because the other walls would not be visible, the full architecture budget could then be put into the entrance. "The architect [Fehlman LaBarre of San Diego] did a great job — it was built to a community performing arts center standard," Gougeon says.
In order to activate the back of the theater's parking garage—which faces a street with affordable residential units on the other side—architect Tim Van Meter designed small commercial spaces—dubbed "jewel boxes"—for artists and craftspeople. The rents are very affordable and they help to create one of the best streetscapes in Belmar. "The jewel boxes are mainly populated by folks that actually make stuff," Van Meter says. "At the end of the day, not much parking was sacrificed to activate this back-stage street frontage."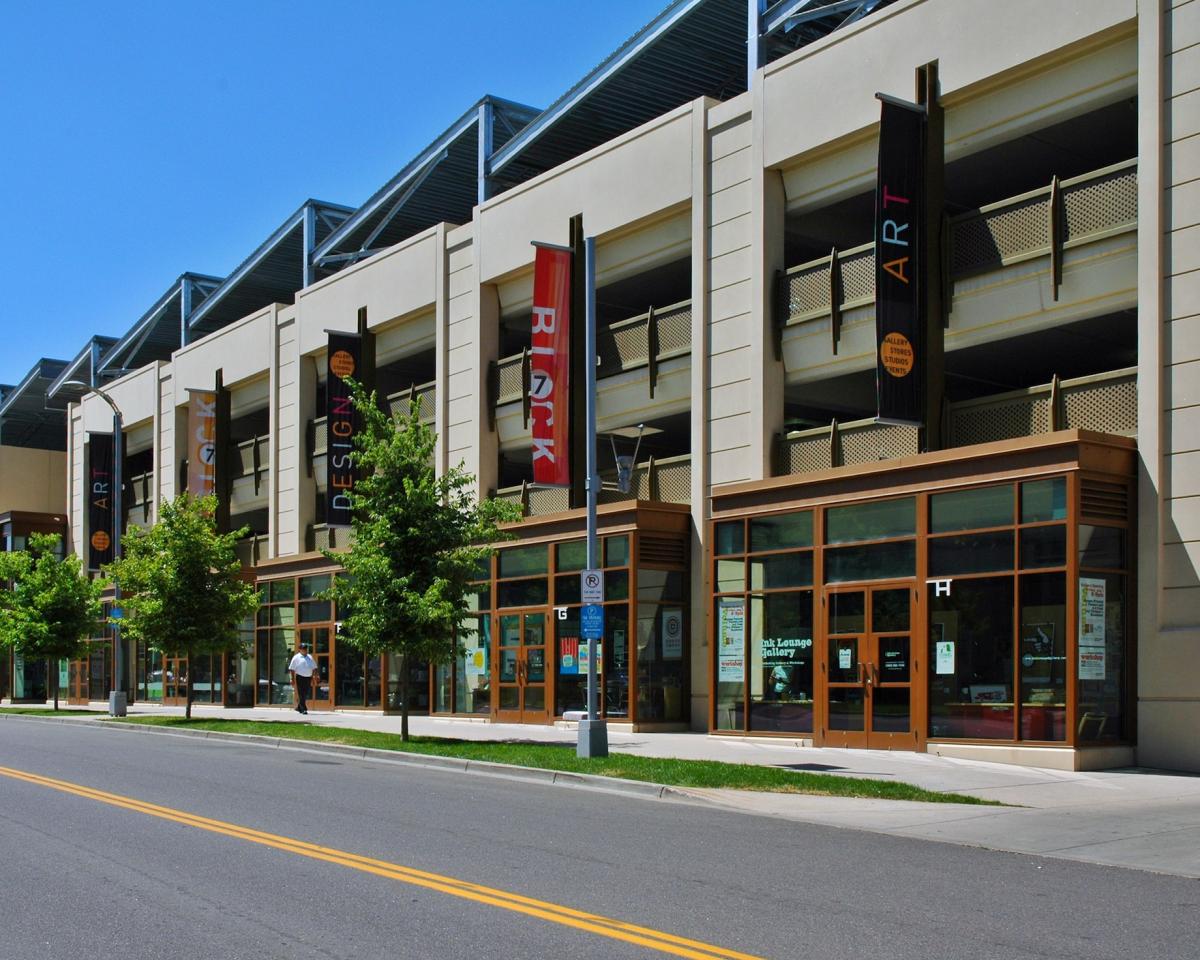 Belmar is more than a decade from its opening and the site is nearing buildout—but currently booming with hotel, office, and residential construction, including 61 units of affordable senior housing. Former economic development director Mike Rock says that the public was skeptical at first of Belmar, but over time that attitude changed to "a serious sense of pride. A pride based on the idea that people actually want to live here, that they bring their friends here, that Lakewood finally has its own town center," he told The Christian Science Monitor.