Project Database
This searchable database of projects represents the range and diversity of work in the New Urbanism. From regional-scale visions to single-building historic renovations, CNU members and their allies build places people love through land use planning, development, policy, and advocacy. If you are aware of a project that you believe should be part of the database, please email Robert Steuteville or Lisa Schamess.
---
Filters
Providence, Rhode Island
The Providence River Relocation project in Rhode Island's capital city redirected rivers, overhauled transit infrastructure, and created a new riverfront downtown.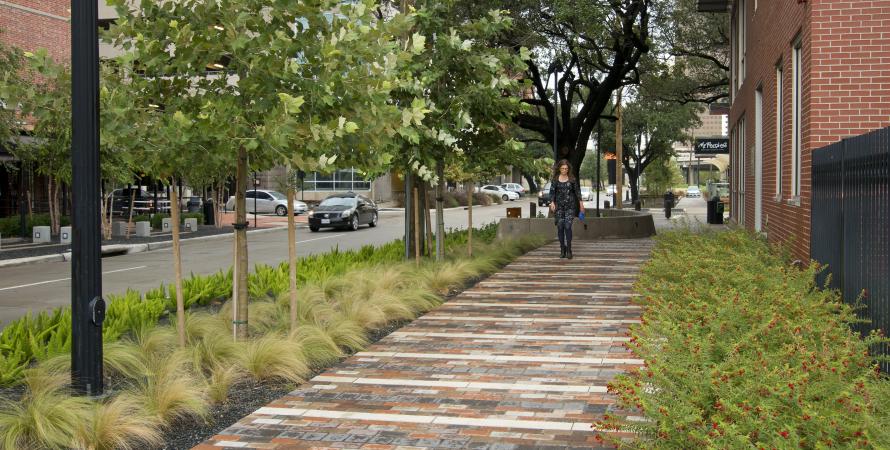 Houston, Texas
This street revitalization effort utilized aggressive low impact development (LID) strategies to improve stormwater quality, offset carbon emissions and redefine a previously auto-dominated commuter thoroughfare as a livable center with significan