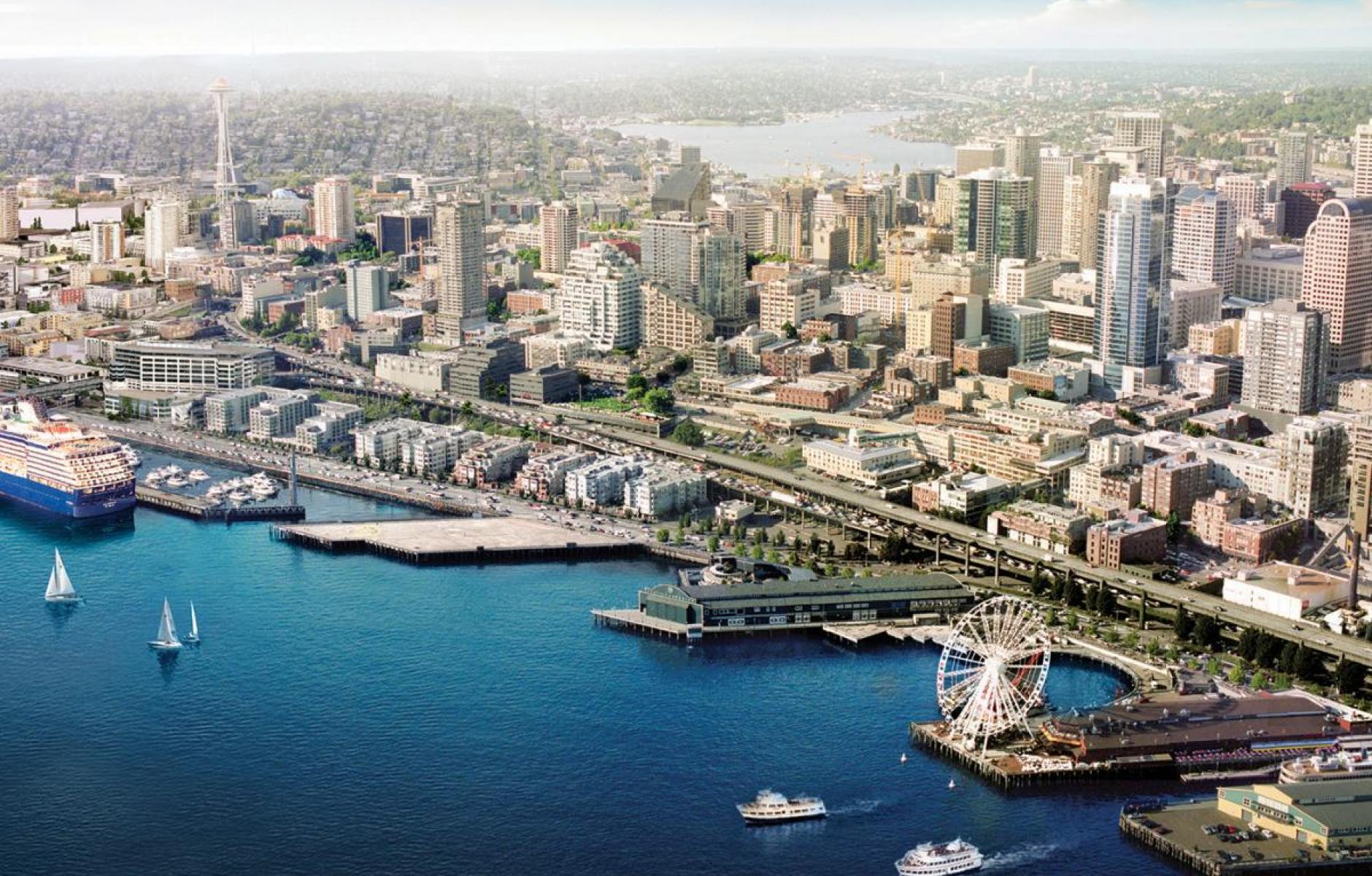 Alaskan Way Viaduct before demolition. Source: DJC.com
Headlines: It's Complicated
Density as destiny, highway transformations, retail woes, and the shrinking human habitat
What if cities are no longer the land of opportunity for low-skilled workers?
The New York Times, January 10, 2019
Big, dense cities once offered better jobs and better pay for lower-skilled workers. That is increasingly less true today.
How your neighborhood's density affects where you work out
CityLab, January 10, 2019
Gyms and fitness studios are everywhere—or are they?
Climate change is taking our cities away
Curbed, January 10, 2019
"The planet's diameter will remain eight thousand miles, and its surface will still cover two hundred million square miles. But the earth, for humans, is shrinking."
2018 was the year of the complicated suburb
CityLab, December 21, 2018
The old narrative of city and suburb is dead. In 2018, suburbs revealed their full complexity.
Local News & Around the World
A look back at the Alaskan Way Viaduct
Seattle Times, January 7, 2019
As the demolition of the Alaskan Way Viaduct gets underway, a look back at an elevated highway that shaped—and obstructed—Seattleites' experience of the waterfront for nearly 60 years.
Saint Paul's first-ever pedestrian plan goes back to basics
Next City, December 27, 2018 
A draft of the city's first-ever pedestrian plan aims to put walking back on its feet.
How everyone is hurt when grocery stores close
Louisville Courier-Journal, January 10, 2019
How food insecurity and transportation obstacles combine to threaten the nutrition and health of 120,000 Louisville residents.
To woo Millenials, Atlanta considers covering highways with parks
Wall Street Journal, January 1, 2019
Taking its cue from Dallas's Klyde Warren Park, Atlanta eyes "The Stitch" over I-75/I-85.
From pop-up to permanent: a strategy to save local retail
Boston Globe, December 28, 2018
Maybe the smartest thing local officials in Massachusetts could do is to look at increasingly empty retail storefronts as potential incubators for entrepreneurs.