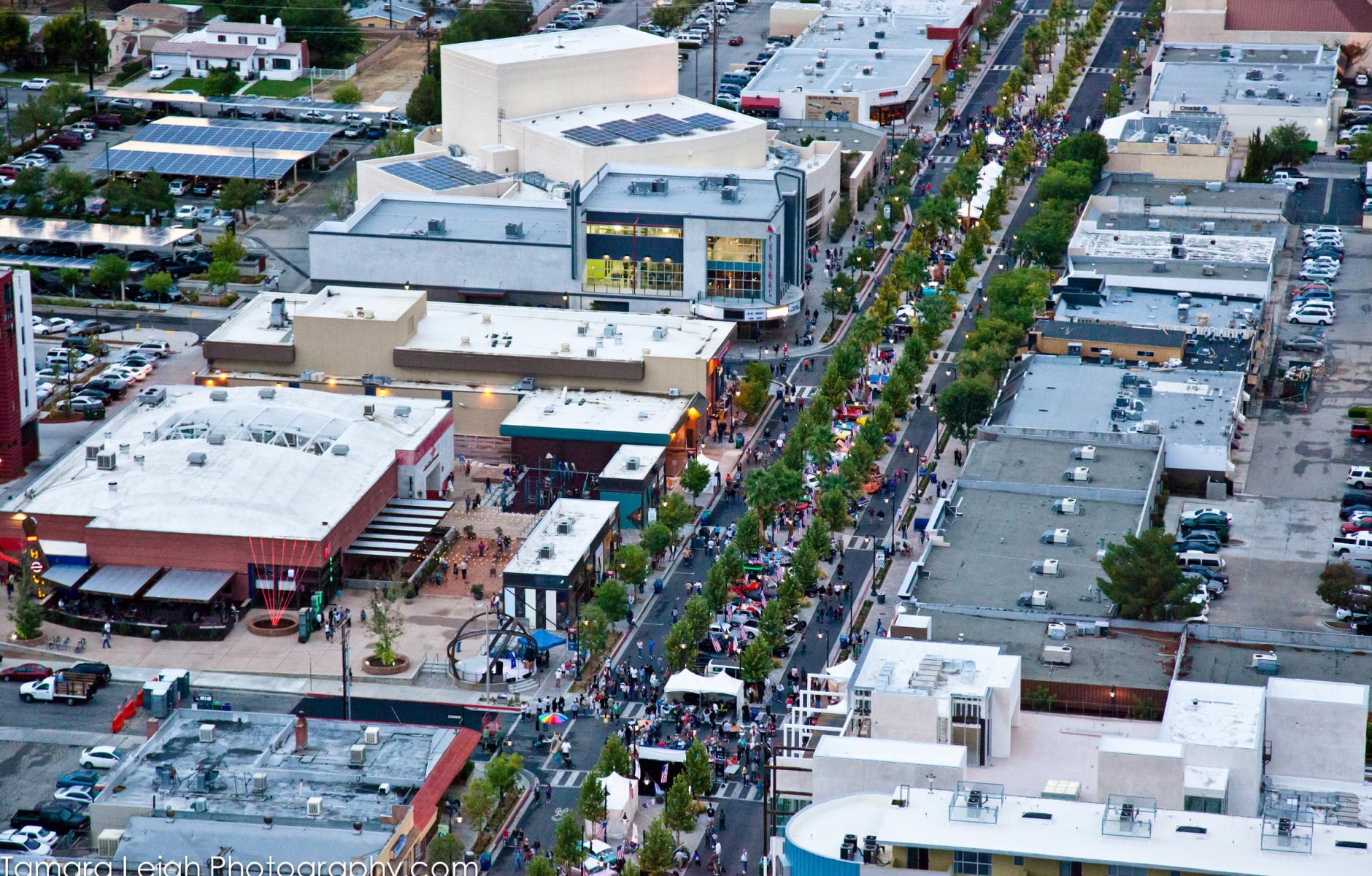 Lancaster Boulevard in Lancaster, California. Source: City of Lancaster. Photo by Tamara Leigh Photography. Design by Moule & Polyzoides.
25 Great Ideas: The book
A new book by CNU focuses on 25 great ideas that are transforming America's built environment.
Ideas shape communities, and the New Urbanism has been a rich source of innovative thoughts that have directed planning and development in recent decades. To highlight many of New Urbanism's best ideas, CNU has produced a book called 25 Great Ideas of the New Urbanism. The 204-page volume is now available for free download.
The book is geared toward discussion and education. The chapters—one for each idea—are annotated and supplemented by the best additional resources that we could find to add depth of understanding. Experts were interviewed to get to the bottom of how each idea has impacted communities and lives.
A timeline provides a handy history of the New Urbanism, seen through the lens of the great ideas. The history of the Great Ideas is, in many ways, the history of New Urbanism.
The following ideas are included, in the order in which they are listed in the book: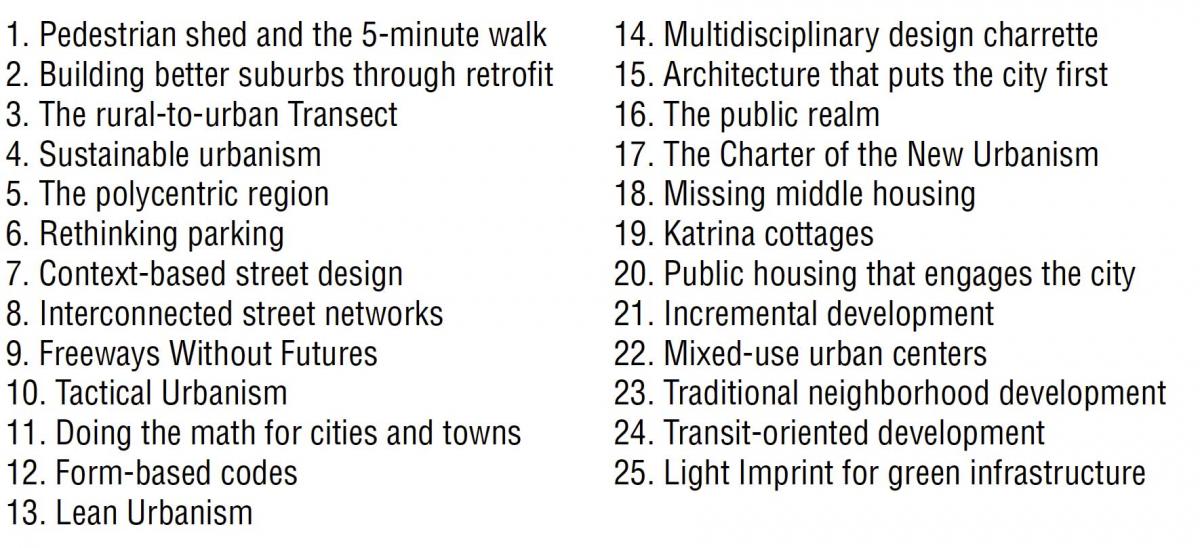 The list is not comprehensive. A flexible framework, New Urbanism is creating new ideas all the time and some others are and will be influential.
What makes a Great Idea?
First, it is ambitious. The idea seeks to change, on a broad scale, the built environment and the process around which cities and towns are created. Second, a Great Idea is practical. It is having a substantial impact. These ideas are transforming the built environment of the US and beyond.
The necessity for these ideas lies in the shortcomings of many aspects built environment that are a legacy of 20th Century land-use trends and decisions—involving streets and their networks, transit, the public realm and public spaces, architecture, housing, land development, the separation of uses, the design of urban centers, neighborhoods, cities and regions, public processes, affordability and equity, and more.
New Urbanism provides a framework to re-think and re-imagine the ways that we build our cities and towns and navigate our daily lives. The Great Ideas focus on implementation and solving problems. They are about walkability, mixed-use, placemaking, and much more.
New Urbanism is too big a subject to be swallowed whole. People don't become captured by "The New Urbanism" all at once. They start down that path through one or more Great Ideas. They might see a talk or read an article on "suburban retrofit," "missing middle housing," or "incremental development." As they delve into that idea, they may learn about others, such as rethinking parking requirements, Tactical Urbanism, or the neighborhood model of development built around the "five-minute walk."
One or more of these ideas may resonate and stick. If individuals are captured by one or two Great Ideas, they can make a difference in their communities.
If they are captured by three or four, they begin to become urbanists. At some point they will become aware of the overarching concept of the New Urbanism that ties the ideas together. If they learn about many Great Ideas in-depth, they are likely to be students of cities and placemakers for life. Whether this involves a profession, advocacy, or a special interest, there are few better—and more useful—ways to spend one's time.

great ideas