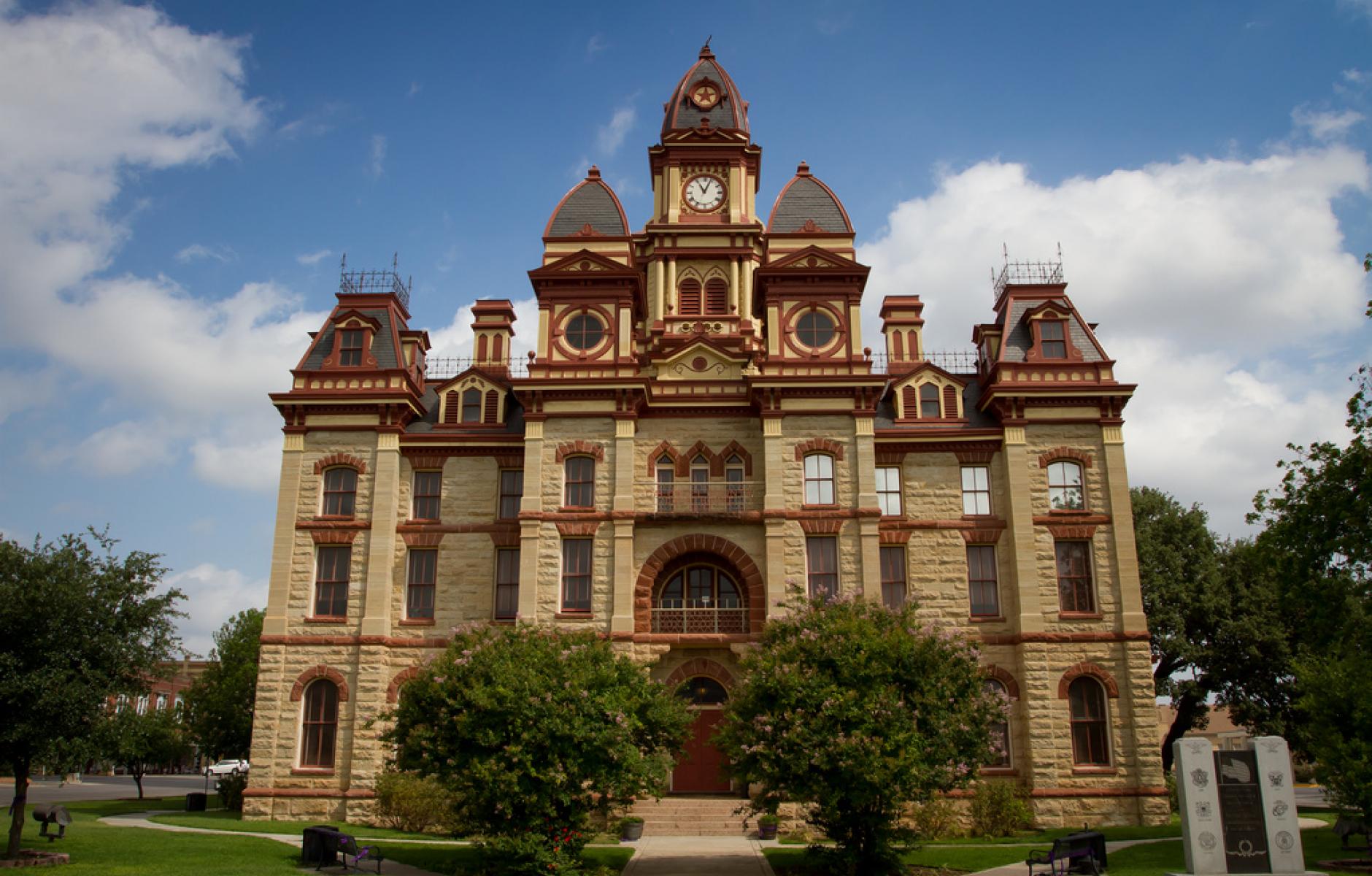 Caldwell County Courthouse in Lockhart, Texas - Photo by Stuart Seeger on Flickr
Where (and how) we want to live
A shift beyond the cities, how greenery battles depression, and the wisdom of allowing trailer parks
Replacing vacant lots with green spaces can ease depression in urban communities
National Public Radio, July 20, 2018
While ever more cities are experimenting with child-friendly policies and designs, advocates within and outside government continue to face opposition from skeptical politicians and senior officials.
Welcome to suburbia: The millennials done with city life—and city prices
Guardian US, July 26, 2018
From conventional suburbs to suburbs with urban amenties to small towns, many millennials are walking away from city centers
The U.S. housing market looks headed for its worst slowdown in years
Bloomberg News, July 26, 2018
Affordability is the culprit.
Visualizing the hidden logic of cities
City Lab, July 26, 2018
An urban planning scholar at the University of California, Berkeley, has developed a tool to visualize the patterns of city streets.
The urbanist case for trailer parks
City Lab, July 26, 2018
Manufactured housing is illegal in many places, but it holds promise for affordable housing.
Local News
Target opens in the East Village with polarizing faux-urbanism
The Architect's Newspaper July 23, 2018
By opening its doors with a vinyl façade that mimics formerly iconic businesses such as the CBGB music club, Target drew the ire of preservationists.
Curry Ford Road diet: A learning moment for more livable Orlando, officials say
Orlando Sentinel, July 23, 2018
The Curry Ford Road diet in April was done hastily and the public's response was largely hostile, but Orlando officials said the effort may be a catalyst in "building our city around people rather than cars."
Small homes, big climate dividends for Cascadia
Sightline Institute, July 18, 2018
A perspective on how loosening restrictions on accessory dwelling units (ADUs) in Seattle could have a positive effect on climate resilience.
How a new generation is reviving small-town Texas
Texas Monthly, August 2018
"Get ready for more weirdos, hippies, artists, musicians and freaks in Lockhart because they sure as hell can't live in Austin anymore."
Dense housing near suburban shopping centers offers escape from crowded Charleston
Charleston Post and Courier, July 26, 2018
Housing options that make it safe and convenient to walk to shops and entertainment are becoming more common in the greater Charleston area where the supply of urban, walkable communities is limited and in demand.