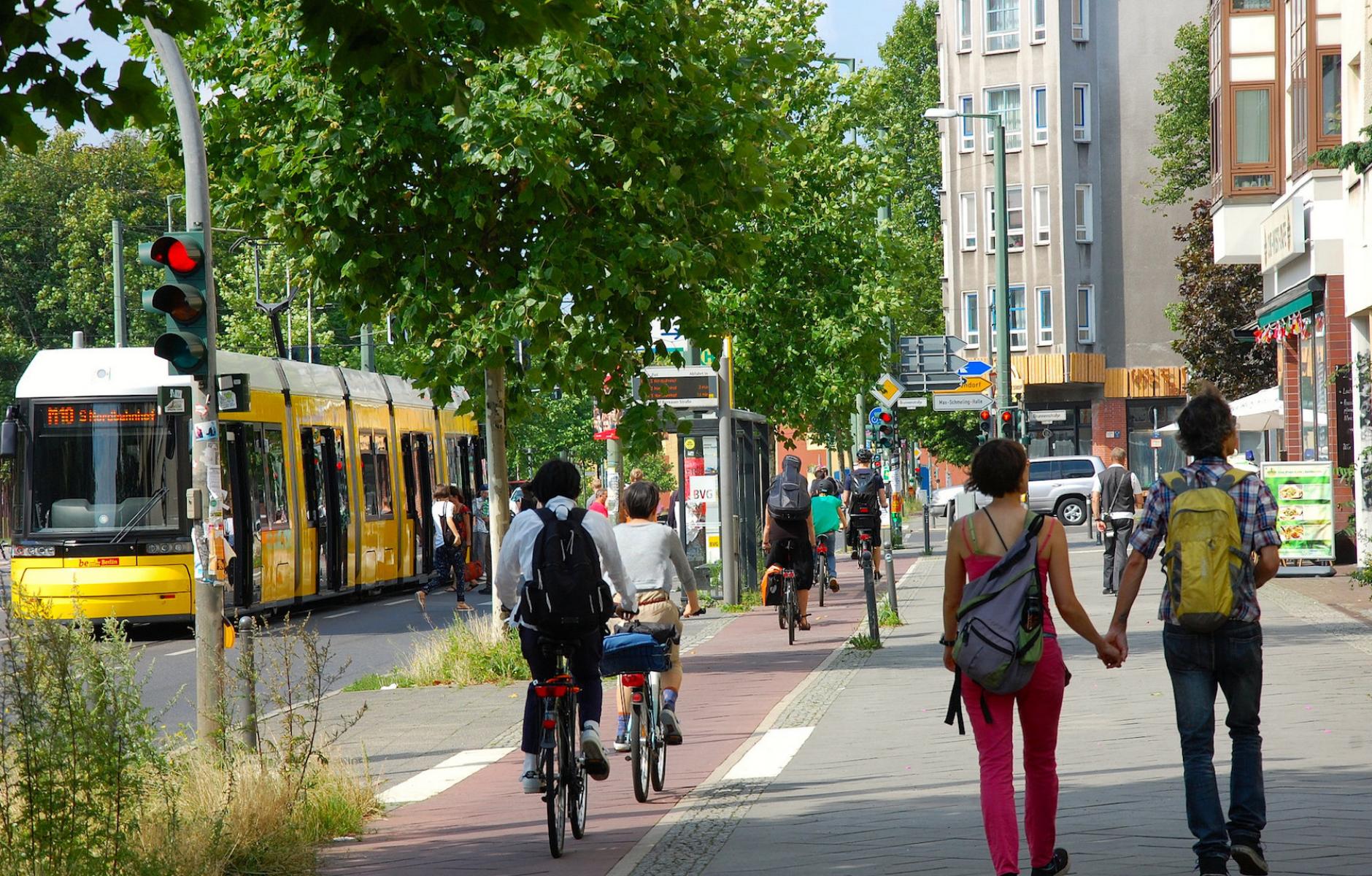 By Eric Sehr via Flickr
Headlines: Walking, Wealth and Health
Walking stimulates spending and reduces health risks. So why can't it take center stage in planning?
&nbsp&nbsp&nbsp&nbspFEB. 9, 2018
Walkable cities are where people want to live and spend
Newsday, February 7, 2018
Research and statistics show that higher walkability scores are ties to stronger neighborhood economic health.
Walkable cities reduce blood pressure and hypertension risk, study finds
The Guardian, February 5, 2018
A new study finds associations between the increased walkability of a neighbourhood, lower blood pressure, and reduced hypertension risk of residents.
How Lyft and Uber Can Fix—Not Cause—Congestion
Planetizen, February 7, 2018
A discussion about the traffic and environmental benefits of ridesharing services.
Pedestrians First: A New Tool for Walkable Cities
Institute for Transportation and Development, February 7, 2018
The Institute for Transportation and Development Policy created a new tool: Pedestrians First: Tools for a Walkable City to measure indicators of walkability.
Library as Infrastructure
Places Journal, June 2014
A discussion about how the role of the public library can adapt to 21st century needs.
The case against sidewalks
Curbed, February 7, 2018​
Sidewalks play an important role in the urban fabric, but many cities need to improve their quality and quantity.
Local
New Urbanism: Plans That are Changing the Landscape of DFW
Dallas Innovates, January 22, 2018
The Trinity River Vision Authority intends to bring to life a New Urban vision in the Panther Island Plan development.
Denver to build 176 units affordable housing for seniors, people with disabilities
The Denver Channel, February 7, 2018
The Denver Housing Authority recently broke ground on an affordable housing complex for seniors and people with disabilities.
Don't demolish Detroit buildings for Little Caesars Arena parking
Detroit Free Press, February 1, 2018
Detroit locals hold a protest against the demolition of historic buildings in Cass corridor to make way for more surface parking lots.
Southmoor has one of Denver's best NIMBY records, but they're bracing for more change
Denverite, February 7, 2018
Extreme NIMBYism has been shaping Southmoor since the 1990's and is still present today.

walking
&nbsp&nbsp&nbsp
public health
&nbsp&nbsp&nbsp
NIMBY
&nbsp&nbsp&nbsp
development