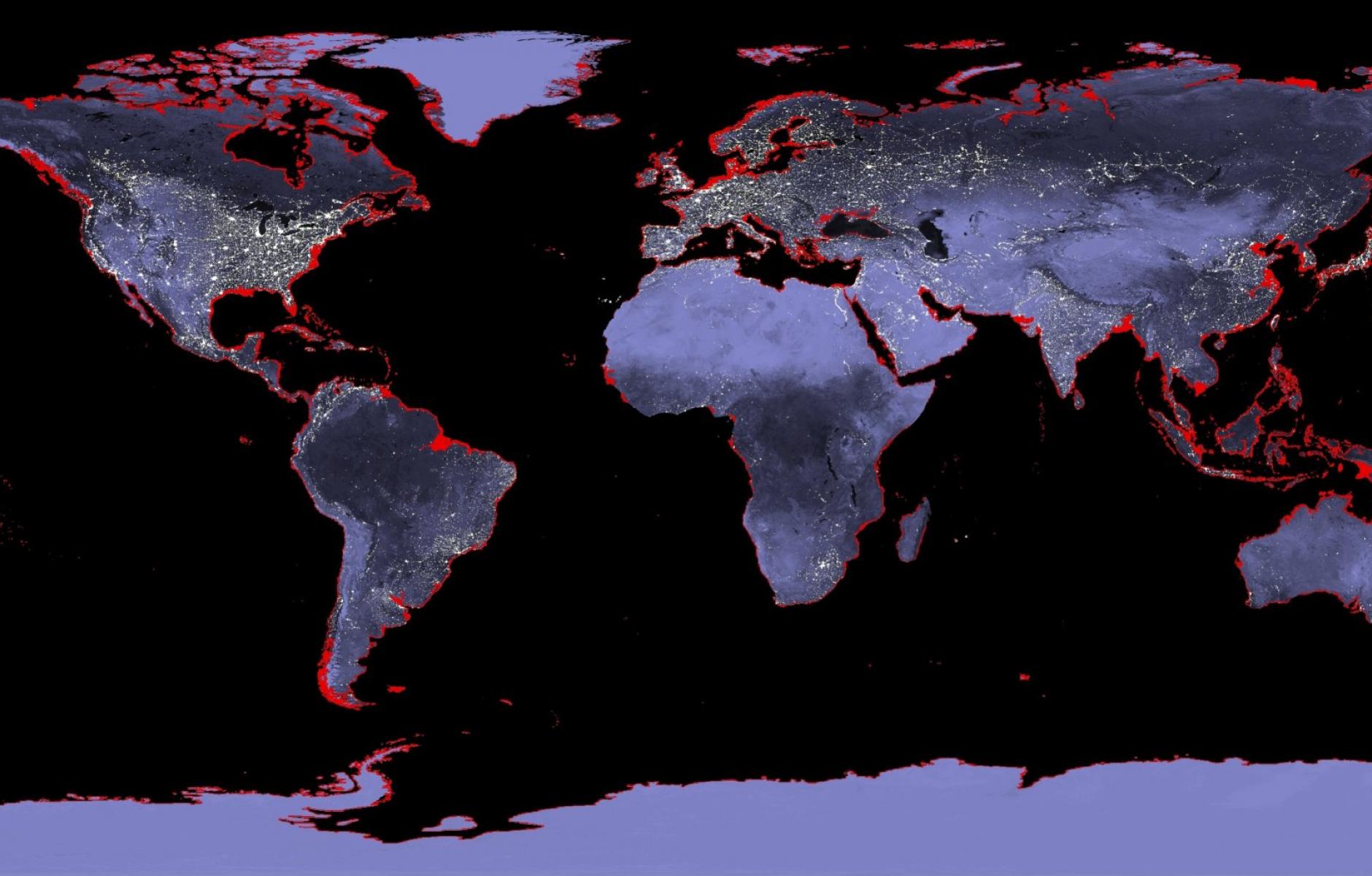 Satellite image of rising sea levels. Source: NASA
Headlines: What's the remedy for the remedy?
Designing for rising seas, barriers "for" bikes, and how highways hurt local taxes
&nbsp&nbsp&nbsp&nbspNOV. 3, 2017
How cities are defending themselves against sea level rise
The Associated Press, October 27, 2017
A look at the specific steps some cities are taking to protect themselves from flooding.
Seven strategies for sustainable urban planning (white paper)
Calthorpe Analytics on Planetizen, November 4, 2017
A new paper explores how planners can "solve for sustainable, resilient cities in the age of Big Data."
How highways squeezed taxable land out of cities
Streetsblog USA, October 27, 2017
When highway engineers gouged out large swatchs of land for urban freeways, they also removed valuable land from the tax rolls.
Local News
Selectmen take in Mashpee Commons Plan
The Mashpee Enterprise, November 2, 2017
The commons is looking at historical development patterns that traditionally centered around thickly settled, compact downtown areas for more efficient use of resources and infrastructure.
New York adds concrete barriers to bike path after attack
New York Times, November 2, 2017
The widely criticized move comes after the truck attack on Tuesday.
Atlantic City bets on transformation
CityLab, November 1, 2017
How to build new economies for hypothetical Millennials without further disenfranchising actual residents.
"The neighborhood of the future starts with your ideas" (opinion)
Toronto Star, November 1, 2017
A public process is to begin, to consider how to redevelop Quayside and the Eastern Waterfront in Toronto, led by Gooogle's Sidewalk Labs.
Austin fight dramatizes larger sprawl fight
Weatherford Democract, November 2, 2017
Austin is mulling a game-changing plan to house its booming population by shifting toward what some call "densification."

climate change
&nbsp&nbsp&nbsp
resilience
&nbsp&nbsp&nbsp
highways
&nbsp&nbsp&nbsp
design