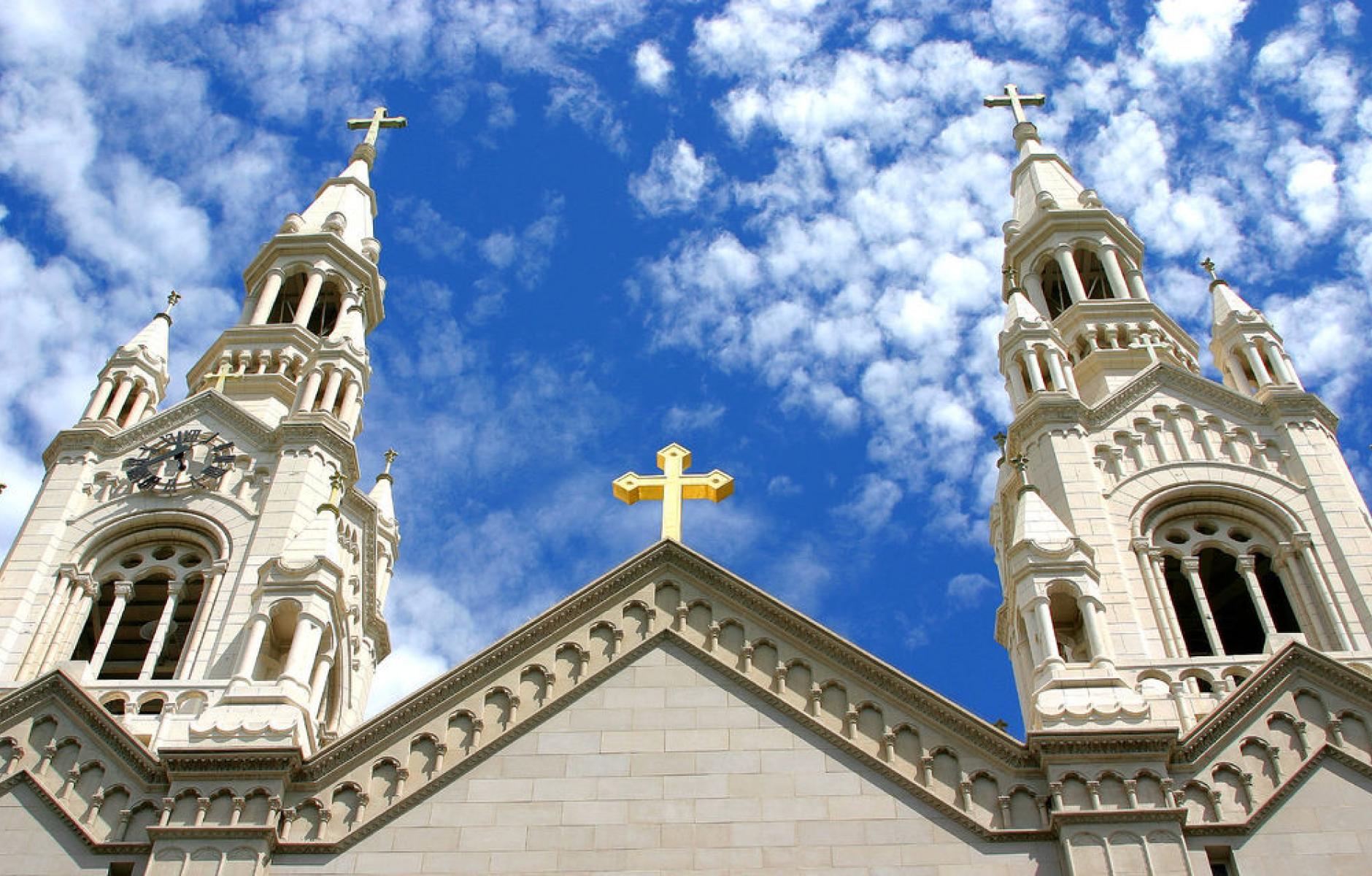 St Peters and Paul Church, San Francisco, where Joe Dimaggio and Marilyn Monroe were married. Photo by Thomas Hawk on Flickr
Headlines: Surprising allies
Pinpointing suburban poverty, an argument for gentrification, when residents side with developers, and what 5,000 Americans think of urban design.
City Lab, July 6, 2017
The newer suburbs, not the old ones, are struggling with the largest numbers of low-income residents.
The American Conservative, July 7, 2017
The reviewer argues that it's through gentrification that preservation prevails in city neighborhoods.
The Atlantic, July 7, 2017
Out of a desire for more equitable housing policy, some city dwellers have started allying with developers instead of opposing them.
NextCity, June 28, 2017
A new survey from the Center for Active Design (CfAD) finds out.
Local News
Washingtonian, July 5, 2017
Washingtonian talks to real-estate analyst and New Urbanist Christopher Leinberger about what's making the D.C. region so pedestrian-friendly.
Curbed LA, July 6, 2017
Redevelopment of mall includes nearly 1,000 residential units, plus office space and a hotel.
Atlanta Journal Constitution, June 24, 2017
Some of Atlanta's newest suburban neighborhoods are poised to become walkable urban settings that appeal to millennials, baby boomers and other buyers.1

poverty
&nbsp&nbsp&nbsp
suburbs
&nbsp&nbsp&nbsp
gentrification
&nbsp&nbsp&nbsp
development
&nbsp&nbsp&nbsp
housing